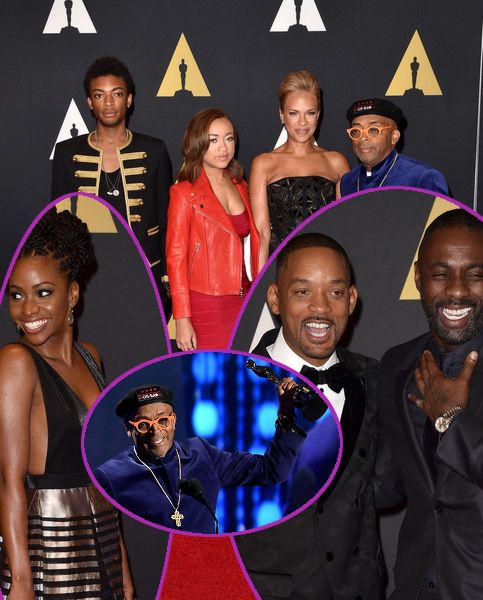 It was a big weekend for a few legends!  Spike Lee nabbed his honorary Oscar with tons of his fabulous friends in tow, plus Tribe Called Quest returns to tv for the first time in 15 years.
Spike Lee can officially call himself an Academy Award winning director!  The Academy of Motion Picture Arts and Sciences held its Governors Awards Saturday night where the Honorary Academy Award was awarded to Spike Lee for his amazing career work.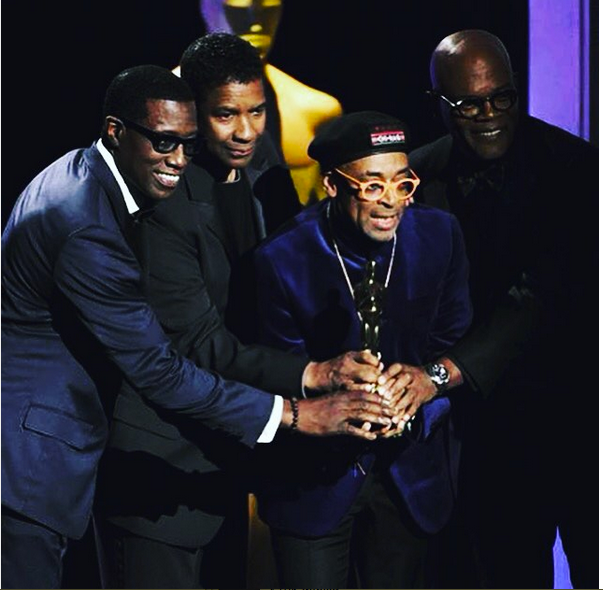 The Chi-raq director posted pics from the momentous occasion at the 7th annual Governors Awards at The Ray Dolby Ballroom with his long time friends (and actors from his most famous movies) Wesley Snipes, Denzel Washington, and Samuel L. Jackson.  He said:
Shadow Henderson, Bleek Gilliam And Gator. Da Brotherhood. We Support And Love Each Other. Real Talk. 100. 10 x 10. And Dat's Da Truth, Truth.
...
What A Blessing To Have Denzel Washington, Samuel L. Jackson And Wesley Snipes Present Me Last Night With The Honorary Oscar For My 29 Year Body Of Work.It Was An Historic Night. YA-DIG? SHO-NUFF. And Dat's Da Truth,Ruth.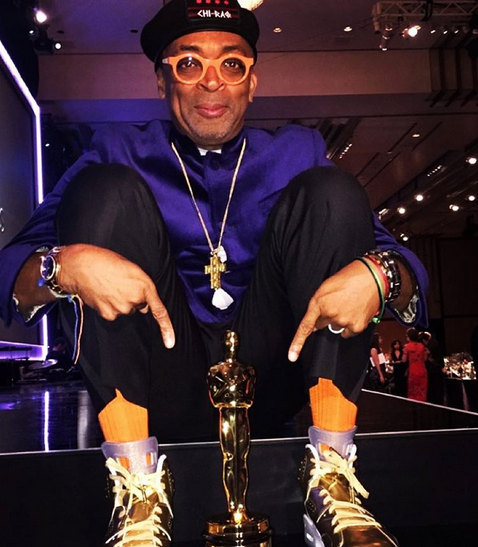 He even got his shoes in on the fun saying:
Da Gold Oscar Wit Da Oscar Edition Air Jordan VI Gold Leaf Joints. Awwwwwwwwwwwwwwwwwwwwwwwwwwwwwwwwwwwwwwwww Sheeeeeeeeeeeeeeeeeeeeetttttttttttt
Spike's wife Toya Lee and their kiddies hit the red carpet: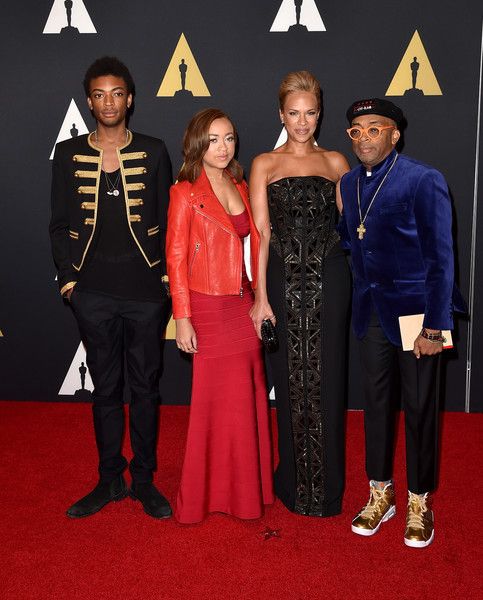 He also took the carpet with Chi-Raq stars Teyonah Parris and Wesley.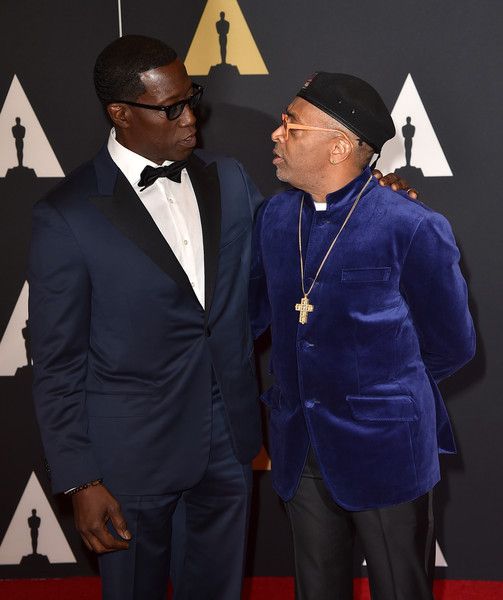 F. Gary Gray and Wesley Snipes kept it dapper while helping their long time friend celebrate.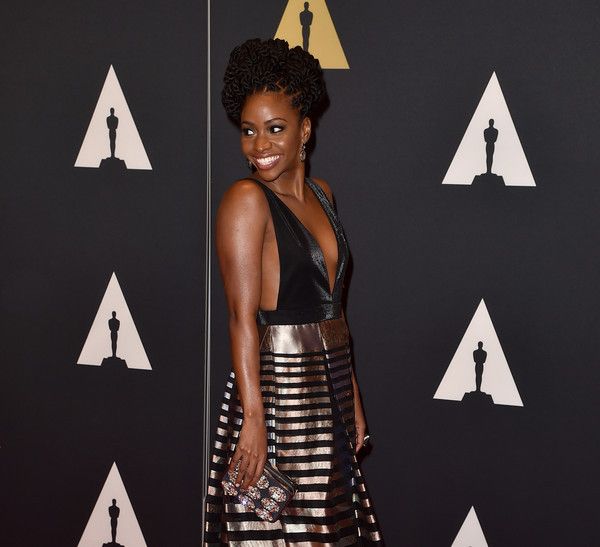 Teyonah and that flawless skin of hers is looking gorgeous in this look.  Her gown is the work of New Orleans designer Pedram Couture.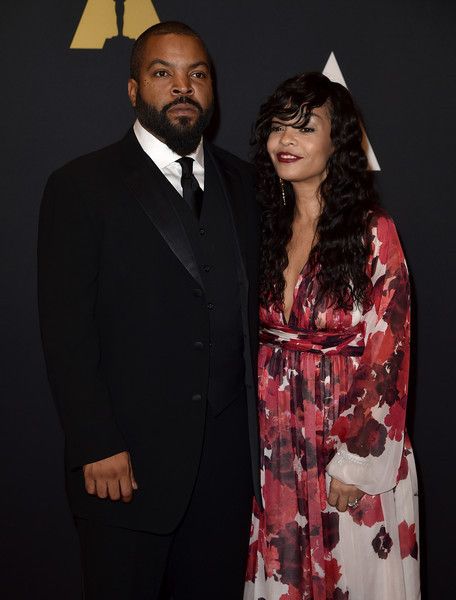 Ice Cube and his wife Kimberly and son O'Shea Jr. had some fun on the red carpet with Straight Outta Compton director F. Gary Gray.
O'Shea Jackson, Jr. had some fun with his director on the carpet: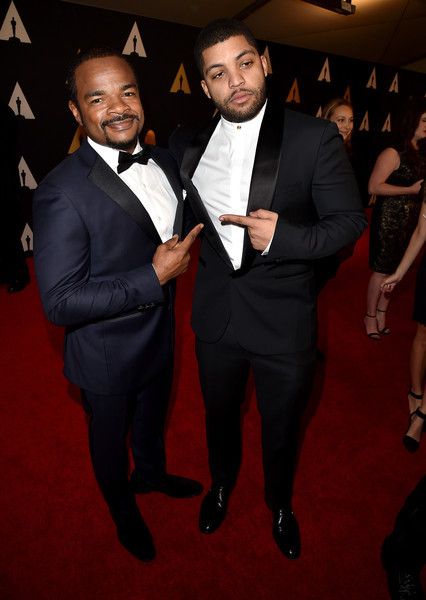 Ha.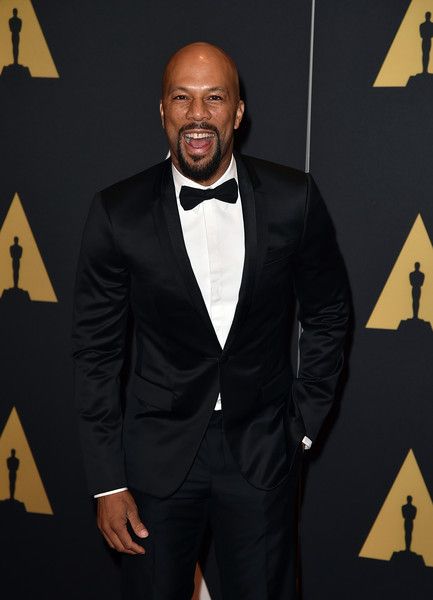 Oscar winner Common was there to support Spike and to partake in the Awards.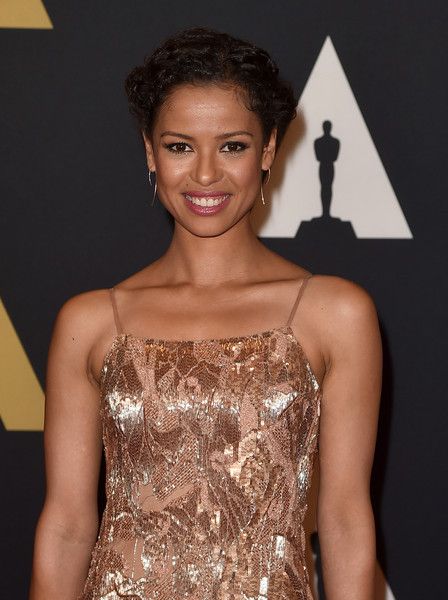 GuGu Mbatha-Raw lit up the carpet in a gold sequin dress with a fresh face to die for.  The Beyond The Lights star has definitely been making her rounds...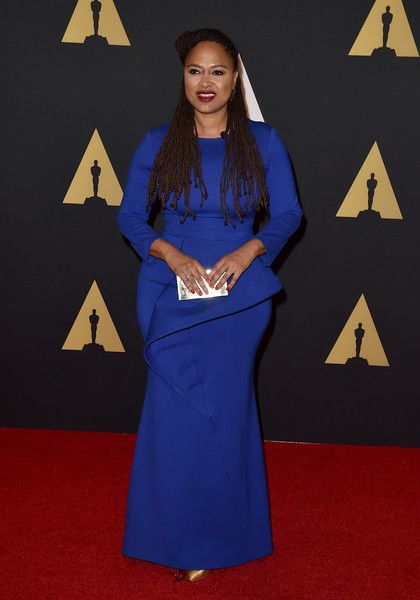 Fab Directress Ava Duvernay rocked a royal blue peplum gown by newcomer Elvira Jude.  And it fits her like a glove.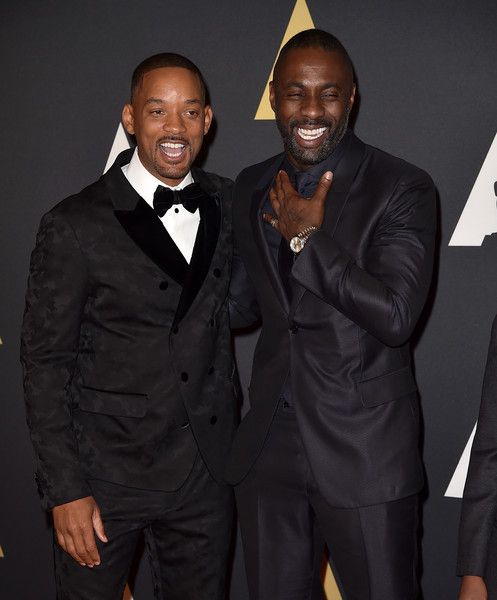 Now that's a picture full of fineness...
Upcoming Concussion star Will Smith got ready for his close-up on the carpet with Idris Elba.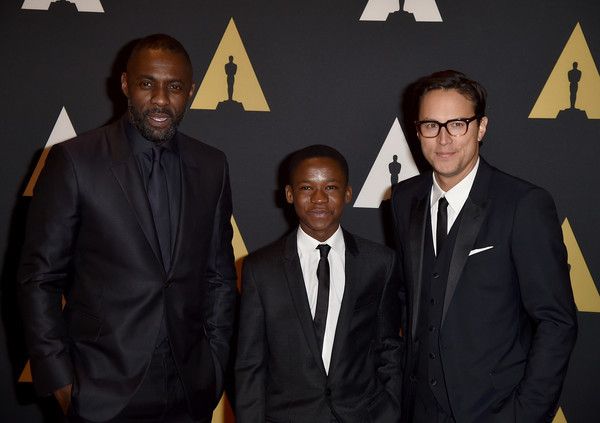 And Idris was a picture of hotness as well in Ermenegildo Zegna Couture as he posed it up with Abraham Attah and director Cary Joji Fukunaga.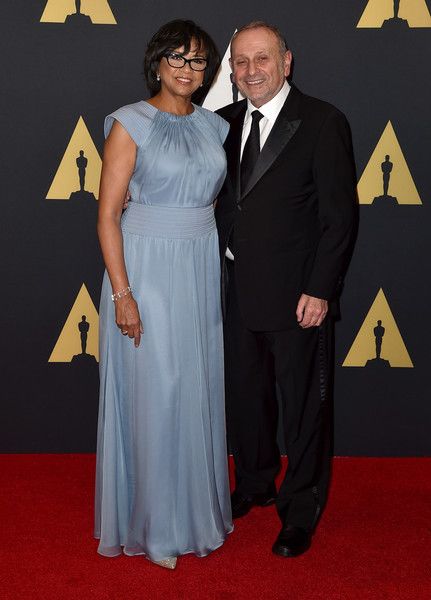 Academy President Cheryl Boone Isaacs (L) and husband Stanley Isaacs attended the big night while all smiles.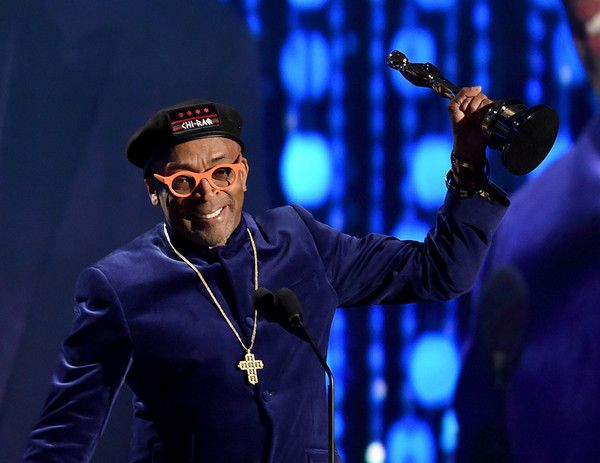 Check out his full acceptance speech above. Congrats Spike!
In other legendary news: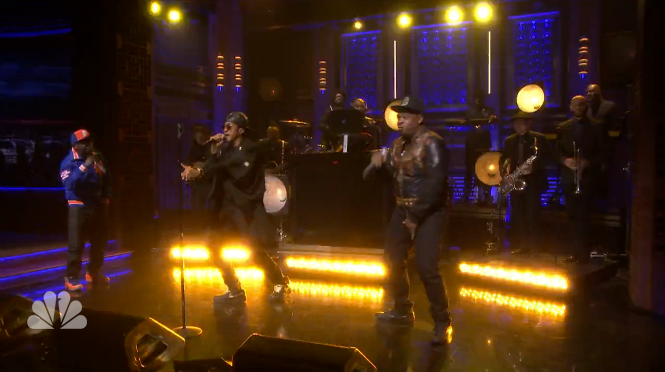 Tribe Called Quest fans!  Q-Tip, Phife Dawg, Ali Shaheed Muhammad and Jarobi White hit the stage with the Roots on "Jimmy Fallon" Friday night.  It's the fellas' first tv performance in 15 years!
The hip hop group was celebrating the 25th anniversary reissue of their debut LP People's Instinctive Travels and the Paths of Rhythm,which they re-released on Friday.  So it's only right they visit their homies over at Fallon to do what they do best -- perform.
Check out Tribe rocking out with "Can I Kick It".  By the way, the group last performed together publicly when opening for Kanye West a few years ago on a few stops of his tour.
Dope!
Photos: Getty/Spike's IG