New couple Zoe Kravitz and Twin Shadow are getting kissy in Miami (again). Meanwhile, engaged couple FKA Twigs and Robert Pattinson did date night at a Beverly Hills gala.
In other coupledom news, James Harden and Khloe Kardashian are still dating despite her being at her husband Lamar Odom's bedside. Get the pics and deets inside….
It's safe to assume Zoe Kravitz and her musician boyfriend Twin Shadow are madly in love. We've been following their relationship and their love seems genuine. The twosome was spotted getting kissy by the pool at their hotel in Miami Beach yesterday.
This isn't the first time we've spied these two lip-locking in MIA. Back in July, photogs caught the Divergent star and her bae kissing on the beach, sparking rumors of a romance. Since then, we've seen them hit up red carpet events and on date nights in NYC. They also performed a duet of Sade's "No Ordinary Love" during a segment on "Late Night With Seth Meyers."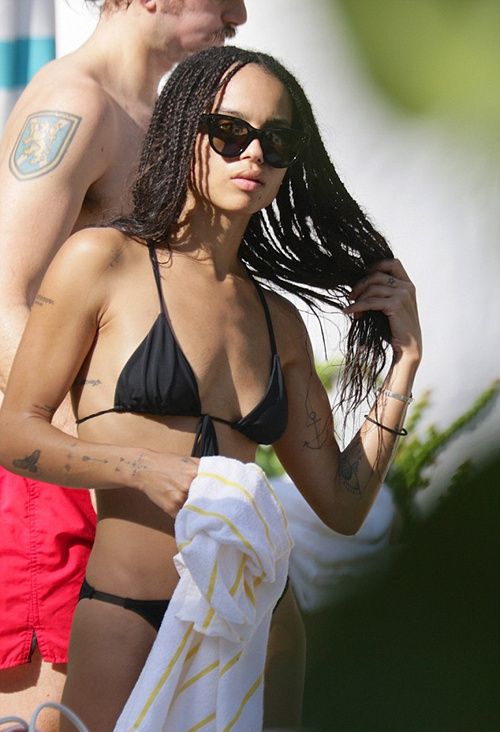 Not mad. Love on your man Zoe.
Another couple out and about...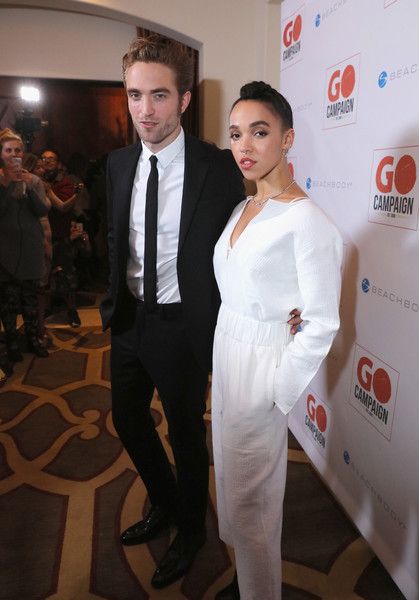 PAPER cover girl FKA Twigs and her actor fiancé Robert Pattinson did a cutesy date night at the 8th Annual GO Campaign Gala in Beverly Hills last night. The songer-songwriter was a vision in an all-white jumpsuit and black platform heels.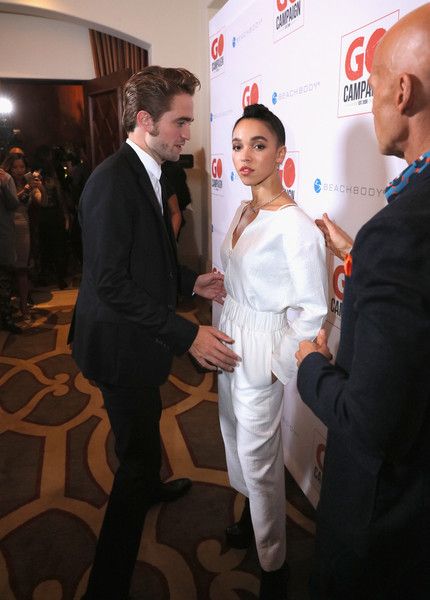 While FKA Twigs isn't currently expecting, she did reveal recently she would love to settle down and have a family of her own. She told PAPER,
"I'm quite traditional. You know that saying. You can take the girl out of the country but you can't take the country out of the girl. I grew up in Gloucestershire, and there's a certain format that people fit into. And I'm actually quite happy with that format. I'm quite happy to say, 'Go to school, work hard on your GCSEs, do your A-Levels, get married, have children. Send your kids to a nice school. Make sure you're in the right catchment area."
What's the hold up Robert?
Kidding.
If/When the time is right, they'll make it happen.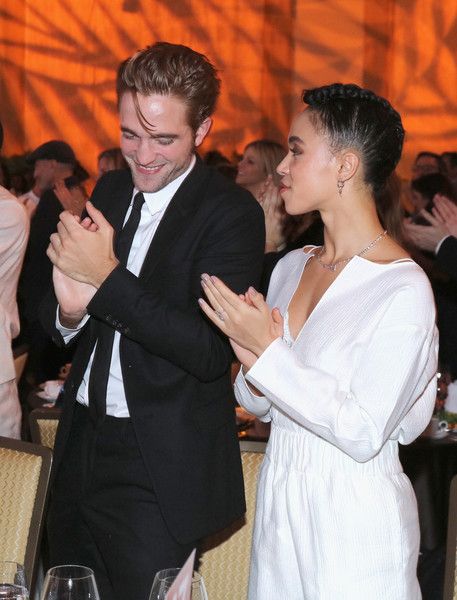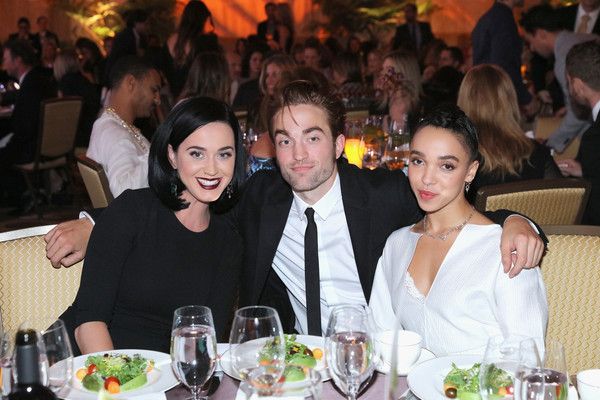 Inside, they chopped it up with their friend/singer Katy Perry. Fun times.
In other coupledom news....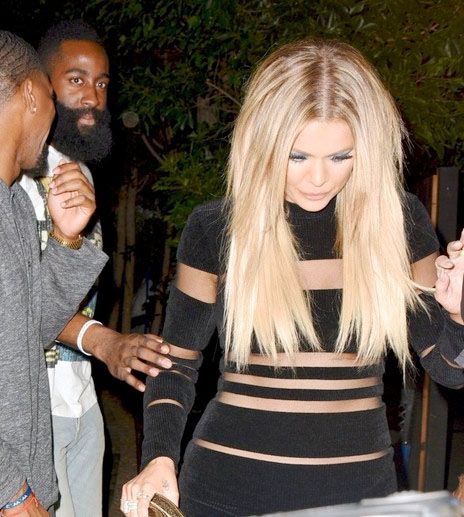 If you thought James Harden would decide to leave Khloe Kardashian alone with all she has going on with her husband Lamar Odom, guess again.  He's still her boyfriend.
The 31-year-old reality star appeared on the "Ellen DeGeneres Show" where she first gave an update on Lamar's current condition. She said the NBA baller is having to learn how to walk and talk again. She said Lamar hasn't asked about why he's in the hospital and if he did, they would have to tell him something else as the truth could affect his progress. She said the stroke affected a part of his brain that controls his motion, but he has been able to smile and laugh at appropriate times, so things are on the up and up.
The reality star then went on to profess her undying love for Lamar and gave thanks to her family and her amazing boyfriend (James) for being by her side. Hmph.  She said,
"Well I'm there helping him and I love him and I've always loved him. And that will never change and I just feel like it's a really insensitive thing to fast forward a divorce. But I love him and I always will and he's a fantastic person who deserves support and love and for someone to be by his side and for me I'm that to him. And thank God I have a fantastic family who loves me and loves him just as much. And they're so supportive and they're with me and I have a great boyfriend who's understanding."
This is the first time she has admitted she and James are an item. When asked how James is handling the unusual situation, she said,
"It's definitely a very unique situation, to say the least. I'm just going to say I'm a part of polygamy now. I have a husband, I have a boyfriend. That's an easier way to say it, right?"
She adds,
"Yeah he's fine with it. I mean we have to communicate a lot. And he's really supportive and great. I think the press and everything they make it more complicated. I think inside our circle we know exactly what's going on and I feel sometimes it's crazy that I, yes we live so much of our life in public, but that I have to explain every step when that's kind of frustrating."
Girl bye.
Check out a clip below:
Photos: Splash/FameFlynet