The "How To Get Away With Murder" cast hosted a panel at The Paley Center in NYC last night. Peep their purple carpet pics and get the deets on Spike Lee's honorary Oscar celebrating his body of work inside….
The cast of the hit ABC series "HTGAWM" has been heavy on the daytime talk show circuit promoting the current season of crime drama.
Last night, the promo run continued as stars Viola Davis, Matt McGorry, Jack Falahee, Aja Naomi King, Liza Weil,Billy Brown and Charlie Webber hit the purple carpet to attend PaleyLive NY: "How To Get Away With Murder" at The Paley Center for Media.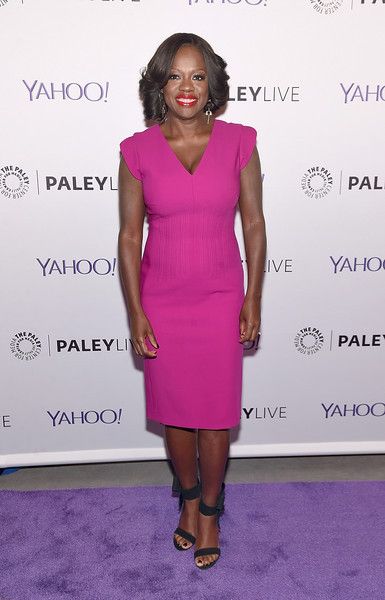 Oscar nominated actress Viola Davis put on a flirty display in a pink pencil midi dress and black ankle bow sandals. During the panel, the 50-year-old starlet talked about how over the top the sex scenes can be on the show. She dished,
"People have sex onscreen, and, now, we know people don't have sex like that. Nobody puts down a towel. At some point I said, 'I've got to take the wig off before somebody throws me up against the wall,'" she added, then paused. "Who gets thrown up against a wall!? I mean, I'd throw my neck out. Those scenes I feel go too far."
Ha!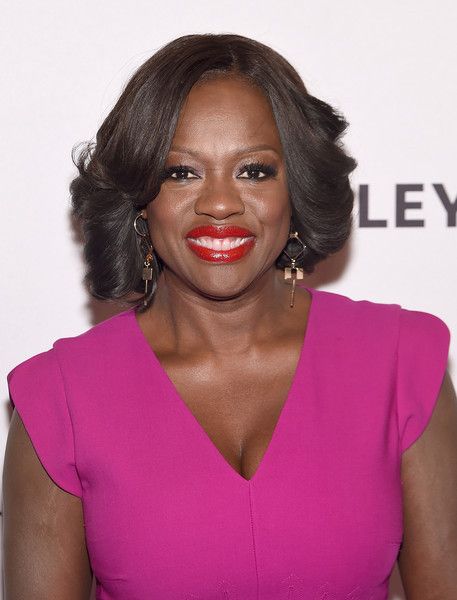 The fab actress also talked about what she loves about the show. She said she loves portraying Annalise Keating as a real woman of color and not an extension of a male or female's fantasy as to what a woman looks like or how she should act. She explains,
"I always feel like when I look at women on TV that they're an extension of male fantasy, or female fantasy; I never see a real woman. The women in my life are anywhere from a size 2 to a size 26. They don't know how to walk in heels, but they buy them anyway. They're messy; they have questionable sex lives. I think they really represent the broad spectrum of humanity. And I wanted to see a real woman of color on television. I wanted to be a real woman, I felt like that would be the most progressive choice that I could make, and not kind of copy what I've seen before on TV."
Loves it.
YBF chick Aja Naomi King kept it chic in a bone colored top and high-waisted skirt.
Cute look.
Posing on the purple carpet, Viola and Aja snapped it up with their co-star Liza Weil.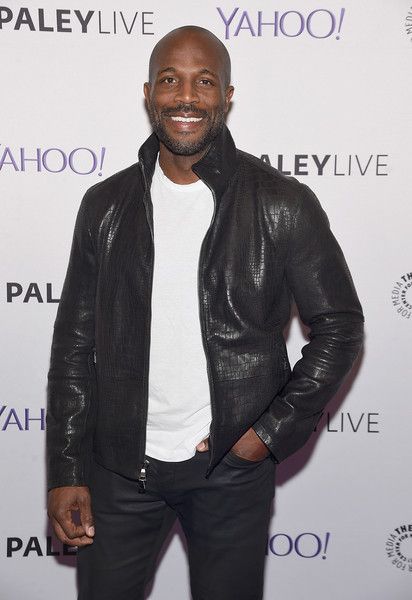 And the sexy Billy Brown was all smiles as he made his way down the carpet.
If you're a fan of the show, you'll be happy to know the person who shot Annalise will FINNALY be revealed on next week's episode. Be sure to tune in to ABC next Thursday at 10pm ET to find out who it is.
In other news....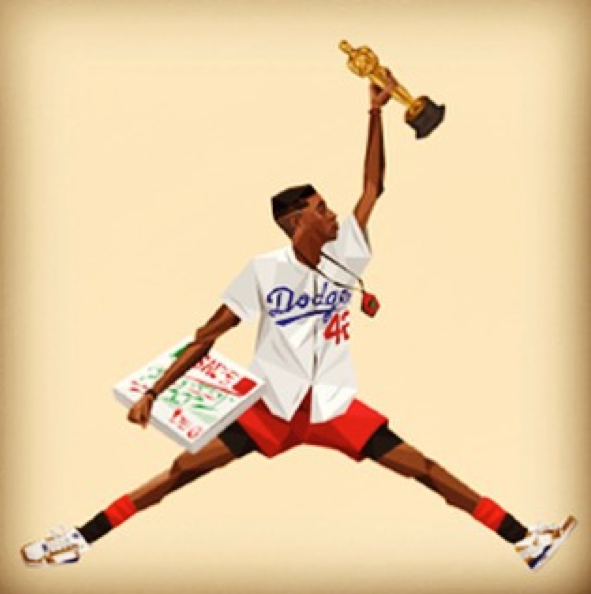 Mookie gets his Oscar y'all!
Famed director Spike Lee is finally getting his just due in the form of an Honorary Oscar thanks to Academy president Cheryl Boone. Mr. Lee will receive an honorary Oscar at the Academy's Governors Awards on Nov. 14th, just in time to celebrate his upcoming controversial film, Chi-raq. The film will be Amazon's first film with a theatrical release set to hit theaters Dec. 4th.
FUN FACT: At the age of 58, he'll become one of the youngest to receive an Honorary Oscar.
Over the years, Spike has been very vocal on Hollywood's lack of diversity. But, these days he believes strides are being made to move forward and recognize good work for what it is. Spike spoke to THR about receiving the award from the evolving Academy saying, "She's doing a great job. She's really been active in getting younger and diversified voting members, which I think is needed."
On Instagram, the independent filmmaker announced the news to his fans saying: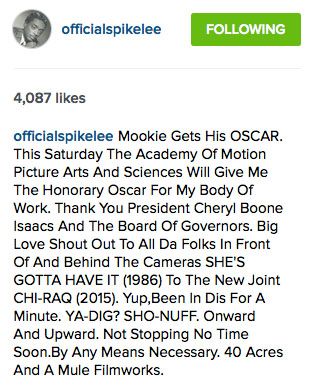 Nice. 
While chatting with THR, Spike also dished on what he has in the works and Michael Jackson's name came up. He said:
"We were working overtime [on Chi-raq]. On the side, I'm finishing a documentary on the making of Michael Jackson's Off the Wall album, for the Michael Jackson estate and Sony Records. I already did Bad 25, and hopefully the estate will ask me to come back and do Thriller, and then I'll complete the trilogy."
We're here for it!
Photos: Getty