The Wiz Live! stars Shanice Williams and Stephanie Mills give us chills with their new "Home" duet. Take a listen and fget the first look at Lupita Nyong'o's Star Wars character inside…
We are SO here for this.
Newcomer Shanice Williams and legendary songstress Stephanie Mills have joined forces for a "Home" duet, a signature track from the original play and following productions. And it gave us chills!
Shanice is gearing up to star as Dorothy in the upcoming NBC special The Wiz Live! set to premiere next month. The iconic singer Ms. Mills will play Auntie Em in the Live show, but back in the day, she played Dorothy in the 1976 Broadway production. So it was like a Dorothy reunion of sorts. Anyhoo, both ladies brought their vocals and sound amazing, sending chills all up and down our spins.
Check it: 
Beautiful!
The ladies also dished to Entertainment Weekly about how they're preparing for the show and what's it's like working together on the set. Below are the highlights:
Is there anything that you want to do after this, Shanice?
WILLIAMS: Broadway's always been my dream; that's what I've been training for for the past five years, so it would be incredible for me to do Broadway. But I feel like any opportunities that come up, whether it's film or Broadway, and even Ne-Yo's been encouraging me to start writing music. I don't know what's in my future right now.
What's it been like to work with huge names like Ne-Yo, Queen Latifah, Mary J. Blige, and everyone?
WILLIAMS: The fact that everyone in this cast is so chill is incredible. But just to be working with [Mills] now that I'm playing Dorothy — it's like "Oh my God!" Every time we work together I'm like, "Okay, this is real."
MILLS: I really don't come in contact with them. I'm Auntie Em, so I'm stuck in Kansas. Auntie Em don't go to Oz.
Has Stephanie given you some good advice for playing Dorothy, Shanice?
WILLIAMS: One of the best pieces of advice she's given me is always stay humble and live in the moment, because I'm not ever going to get this opportunity again. This is once in a lifetime, so live in the moment. And also, when I sing "Home," she always reminds me, "You're the only one on stage, and this is your moment — don't hold back."
MILLS: Shanice has all the innocence and purity that Dorothy should have. She's 19 years old and she's just wonderful in that role. I'm glad she's basically an unknown, because she's not tainted by anything; she's pure.
Loves it!
The Wiz Live! will air on Thursday, Dec. 3 at 8 p.m. ET on NBC.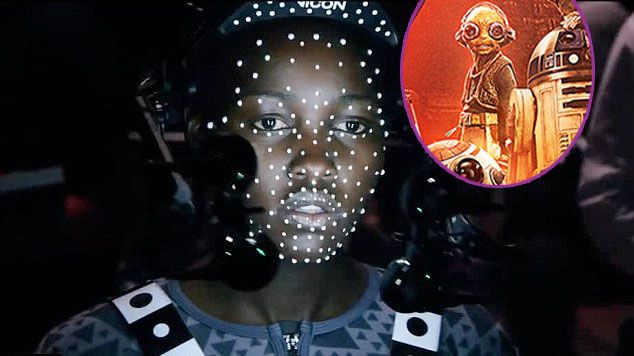 In other production news....
We've known for a while now that Lupita Nyong'o was starring in the upcoming sci-fi thriller Star Wars: The Force Awakens. We also knew she would be playing a female space pirate named Maz Kanata.
Now, we know what she looks like. Peep the close up above. The funny part? She's been in plain sight for a few weeks.  But the director just confirmed it's her, today.  The official poster (below) was released a few weeks ago: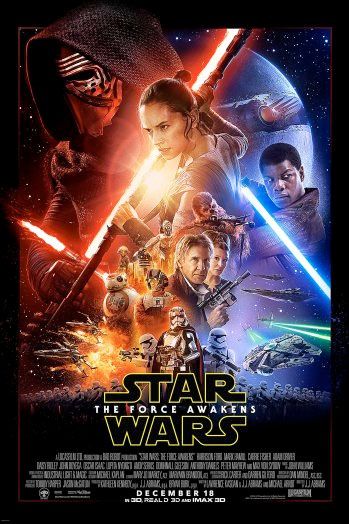 And there's Lupita…very small and tiny… standing beside R2-D2 and C-3PO on the poster.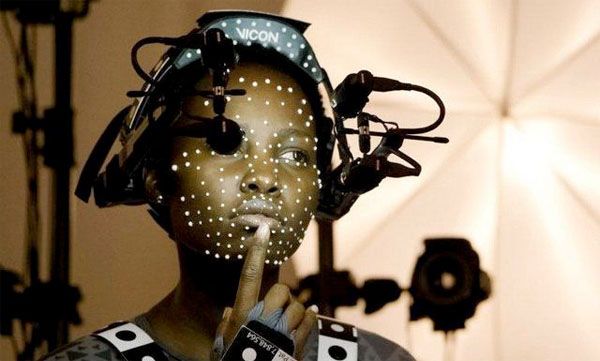 According to EW, director J.J. Abrams confirms that Nyong'o's voice can be heard in the TV spot for the movie, saying,"I have lived long enough to see the same eyes in different people. I see your eyes. I know your eyes."
He adds, "I had some specific ideas about how she would work and what she would do. I had this pitch about these goggles that she wore. Her eyes are an important aspect of her character, and you'll see how it plays out."
Here's a little backstory on the Oscar winner's character:
"She was a pirate for a long time… She's lived over a thousand years. She's had this watering hole for about a century, and it's like another bar that you'd find in a corner of the Star Wars universe," he teased — he also said that her history won't be explored in The Force Awakens, but will instead be "coming out in other venues."
Sounds interesting.
Star Wars: The Force Awakens hits theaters Dec. 18th.
Photos: EW/Disney