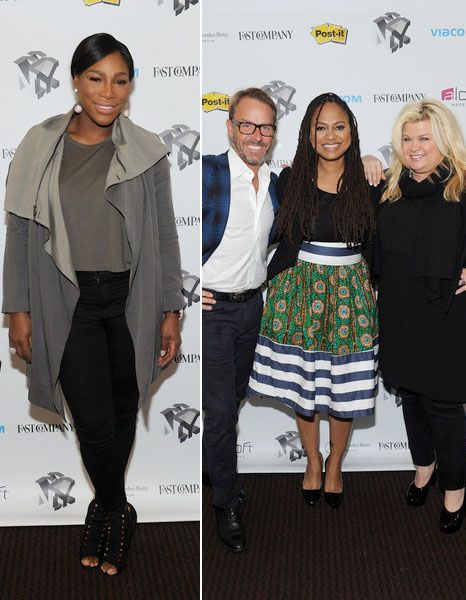 Fab chicks Serena Williams and Ava DuVernay took center stage to speak at The Fast Company Innovation Festival in NYC yesterday. More inside….
Tennis champion Serena Williams was front and center on the red carpet before taking the stage to speak at The Fast Company Innovation Festival in NYC yesterday.
Making her way down the carpet, the 21-time Grand Slam winner posed it up with NIKE CEO Mark Parker and Fast Company Editor-in-Chief Robert Safian.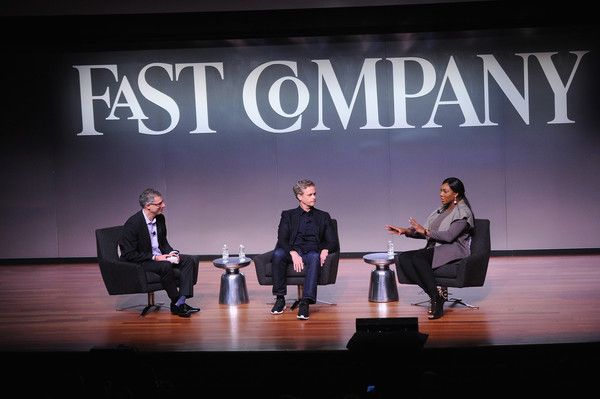 Serena -- always the business diva -- and Mark presented did a presentation titled "Inside Nike's Playbook with Nike CEO Mark Parker and Tennis Icon Serena Williams" where they talked about collaborating with one another for Serena's sneaker collection.
Later in the conversation, the 34-year-old athlete described what it was like confronting the man who tried to steal her phone. It's hilarious. Check it:
Back on the carpet....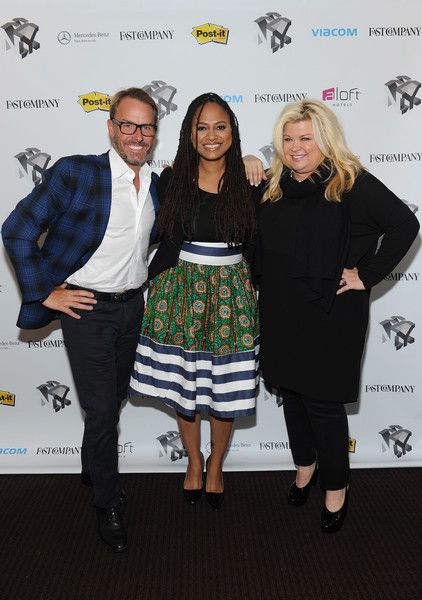 Fab directress Ava DuVernay hit the carpet alongside OWN Network Co-Presidents Sheri Salata and Erik Logan before her speaking segment.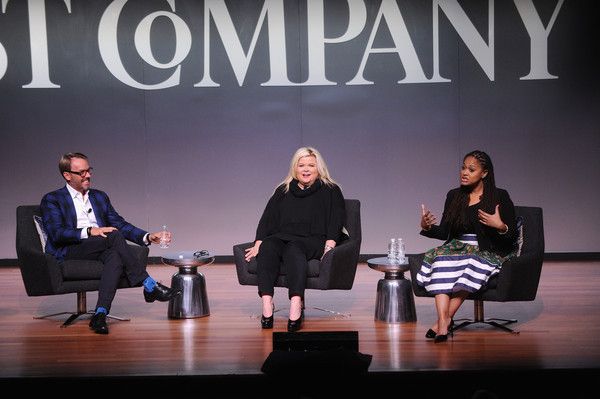 In an interview with The Fast Company before the panel, the gorgeous and super talented Ava opened up and gives the raw truth on how she feels about the word "diversity." She actually dislikes the word and prefers using the word "inclusion." During the chat, she revealed why she doesn't really like using the word saying it has become something "medicinal."
"When we're talking about diversity, it's not a box to check. Diversity is not one in the room. Diversity is not two in the room. Diversity is not three in the room. True diversity is half the room," DuVernay says.
Ava then goes into why she was offended with a clip that was shown about screenwriters right before a screening of the movie 007 thriller Spectre recently. She said there was not ONE person of color in the clip and that proves we aren't really thinking about inclusion.
She said, "These are the kinds of things that if people that see it don't speak up, they never change," she says. "I sit there and I think, Something's wrong with this…there are a lot of people that look a different way that weren't included in that who also have something to say about that topic."
She then added,
"If you walk into a room and there is no one that's not like you there, whether it's a woman or a person of color, anyone that's different from you, you should be able to say this is a problem," she says. "We need allies in that room to say that video, this room, this company, these ideas, this film, this whatever, this is not right—this is not good enough."
Say that Ava!
Check it below:
Photos: Getty