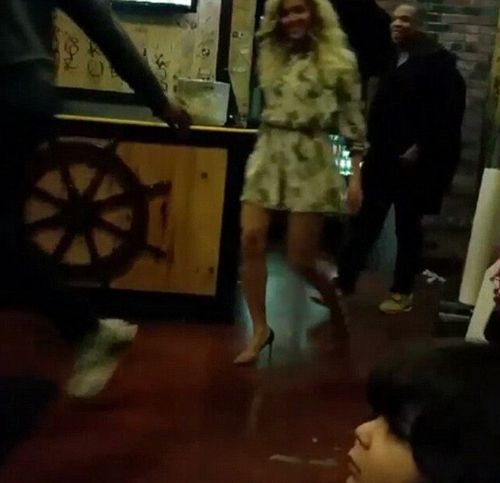 The Carters got crabs this weekend, in the best way possible.  Check out their regular date night inside, plus Mariah's big move that we feel like MIGHT end up involving a ring soon....
Southerners who've moved out of the south usually miss one thing more than anything else: Southern FOOD.  Texas native Beyoncé found one of the yummiest chain restaurants in L.A. and made a beeline there in her heels and cute jumper with husband Jay Z. 
The couple was spotted leaving The Boiling Crab (which started in Southwest Texas) in K-Town amongst the masses....and they looked happy as pie to be there.  We love a Celebs-are-just-like-us moment.
A fan caught their exit from the cajun seafood restaurant on video: 
We bet she got the gumbo.  She just looks like a gumbo-loving gal.  Loves it!
In other couples news: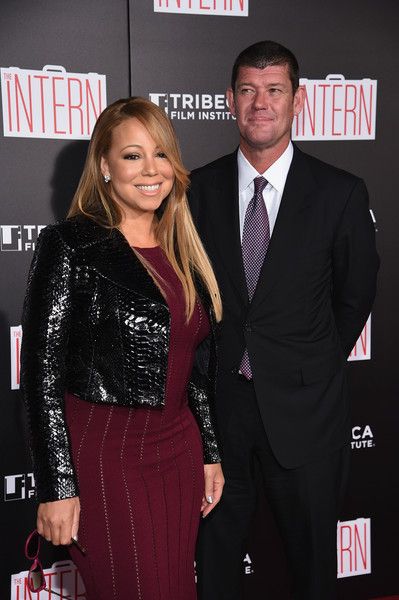 Mariah has reportedly moved in with her boyfriend James Packer.  Yep, that was quick.  So much for this being just a summer fling.  It's cuffing season, and Mariah is all the way cuffed up.
TMZ reports she has packed up her glitter filled furniture, clothes and everything else and moved it all into her billionaire boo James' Beverly Hills mansion.  The site states:
Following her big Halloween soiree, Mariah's staff packed up her stuff and moved it to Packer's Beverly Hills home. She probably got a good deal with the movers ... Packer's house is only 5 minutes from the house she's been renting.

It's a big move for Mariah and the Australian billionaire ... we're told they've openly discussed the end game ... marriage.

BTW ... Mariah took a lot more than clothes. Bedding, furniture, the works. Looks like James' mansion is about to get some new flair.
We knew James had been talking marriage, but we weren't too sure MiMi was ready to hop back in THAT saddle so soon after her divorce from nick Cannon.  It looks like she might just be ready though.
Time will tell...
Photos/Video: Getty/The Boiling Crab's IG