Teyana Taylor and Iman Shumpert celebrated the coming of their daughter yesterday in Ohio. The party got turned up a notch when Iman decided to pop the question to ask Teyana for her hand in marriage. Yes, they're engaged! Deets and pics inside…
Double congrats are in order for Teyana Taylor and Iman Shumpert. The R&B songstress and NBA baller are not only expecting their first child together, they're also getting married!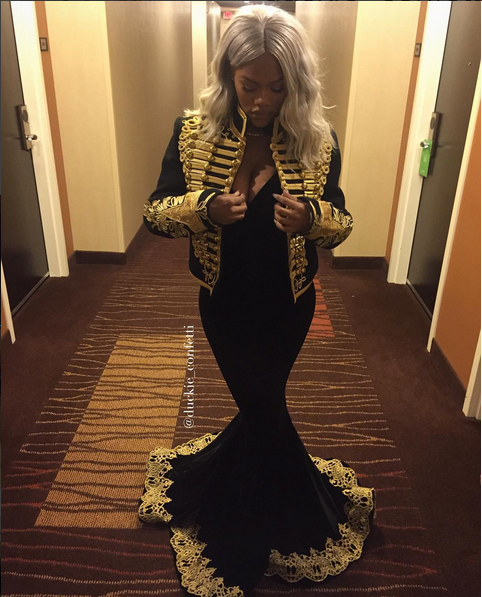 Yesterday, Teyana and Iman celebrated the coming of their new bundle of joy, a daughter they've already named Iman Tayla Shumpert Jr. Yes it's a girl, but they have chosen to add "Jr." at the end of her name. She's expected to make her grand entrance in January 2016. They entertained family and friends at a Royal themed baby shower held in Cleveland, Ohio.
During the festivities, Iman pulled out a huge engagment ring and asked the "Maybe" songstress to marry him after dating for over a year. Of course, she said YES!
 
Here's a closer shot of the ring: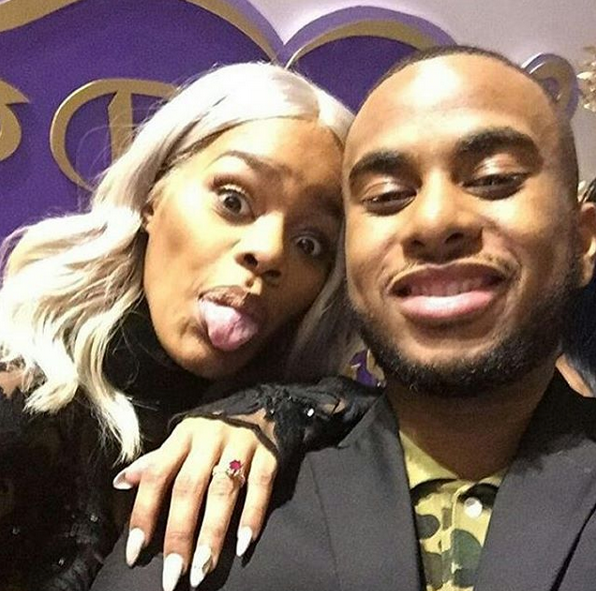 We see it's not your typical engagement diamond ring, but it is beautiful nonetheless.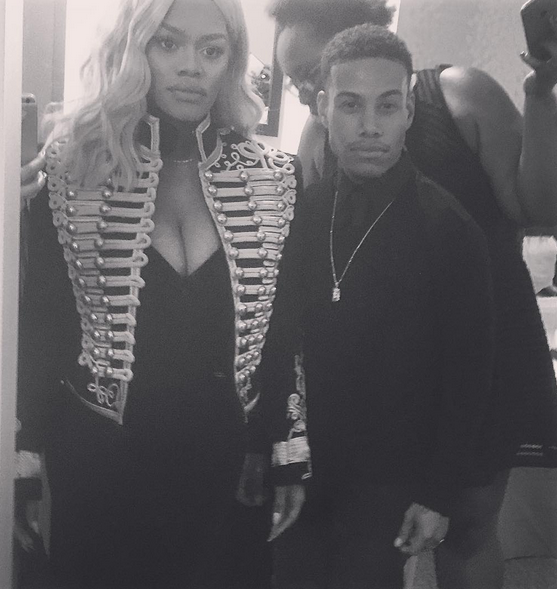 We're sure she was putting on for this picture above alongside her make-up artist Donovan. She looks mad in the shot above, but chick was mad happy after copping her ring:
Aww...
Lil Wayne's son's mother Sarah Vivan was there to celebrate. She caught a clip of Tey and Iman opening "Lil Junie's" gifts and shared: