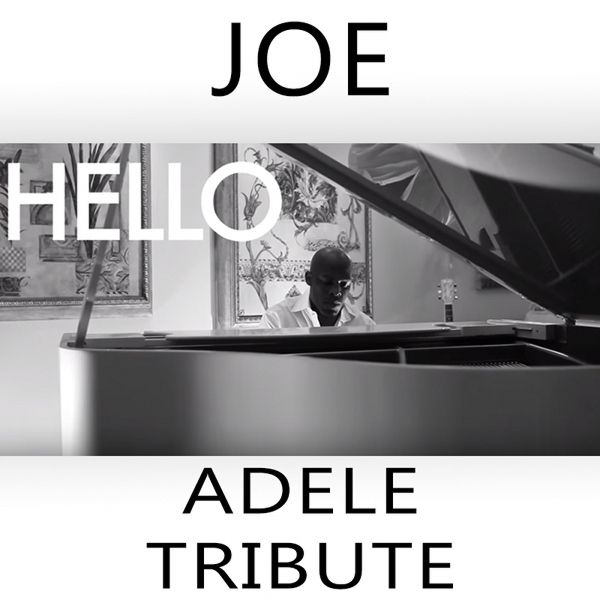 Joe just covered Adele's "Hello"...and slayed it.  Check his version inside, plus how The Game landed himself some new undies thanks to his #MeatPics on the 'Gram...
Joe just paid tribute to Adele by covering her massive hit rack "Hello."  It's just the crooner and his piano in a black and white video singing and playing...and owning the track.
The 42-year-old R&B crooner also sings the hook on the Starz hit show "Power" theme song by 50 Cent, "Big Rich Town."  He's reminding folks he knows this R&B game game well after being in it for over 20 years.
Joe is in the studio preparing for his album which is slated for a 2016 release.
Rapper Game is also making waves on the net, but for a different reason: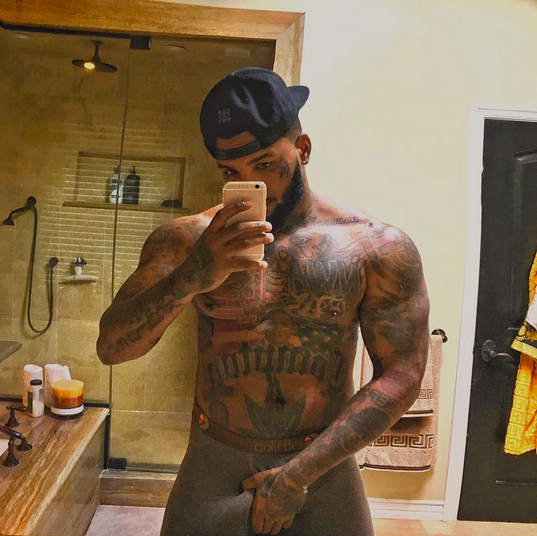 Remember his latest #MeatPic on the Gram?  Yeah, IG snatched our pic down when we reposted his.  Game's is still up (thank the IG gods for that) and it's proving to be quite the marketing tool for him.  Nope, not just to rack up a receipt of thots and admirers, but the underwear companies are throwing their draws at him.  Namely, the brand he's wearing in his pics, Ethika.
TMZ reports:
Amazingly, Game's package wasn't the only thing people noticed in his IG posts seen 'round the world -- because a spokesperson for Ethika tells us sales have erupted more than 500% for the 2 styles the rapper sported.

We're told Game doesn't have a deal with the skivvies co., but they did send him some swag in August. With the huge sales boost ... Game's gonna be so vein. 
Then those X rated hashtags that went a little something like this:
I mean if I'm not your #ManCrushMonday then who da fuck is ??? Ok so this is my 1st time bringing the hashtags to Monday but you know what... I love you & you deserve to #GetWetOnYoWayHomeFromWork #ifYouOnYourWayToTheGymTurnAroundAndGoBackHome #YouBoutToWorkUpASweatPunchinThatMonkey #AndPutThemToysAway #WeGoinOldSchool #JustYouAndThemFingers #NowPutOnUsherConfessionsAlbumAndLetItPlayThrough #GetCompletelyNaked #PropThemPillowsSoYoureComfortable #IfYoHairFreshlyDid #LayYourScarfFlatOnThePillowAndLayGentlyOnIt #NowSpreadThemThighsForMe #LickYourIndexAndMiddleFingers #NowTouchThatPearlTongueAndGoCounterClockwise #Slowly #iSaidSlowly #DontMakeMeSlapYourHandAndMakeYouStartOver #KeepYourEyesClose #NowReverseTheMotionAndImagineMeLickingYourLegsStartingFromYourAnkle #ImBoutToCatchAUberDowntownToThatPussy #YouBoutToGetItAteLikeGroceries #ButOrganicGroceriesCauseImOnAStrictDiet #NowWhatImBoutToDoNextMightTickle #YouReady #YeaYouReady #NowBust #AndSayMyName #MEATPRINTPAPI #DropsMic
In case you missed his first pic and hashtags that had us clutching our pearls, check it HERE.
Game better make haste and land a deal with the company before IG steps in and starts snatching down his posts....
EXTRAS:
1. Lil Wayne opened up about that major raid on his home to garner millions in assets to pay off his private jet lawsuit.  STORY
Photos: Joe/Game's IG