Kim Fields stopped by the "Wendy Show" to chat it up about her new gig on "Real Housewives of Atlanta." Find out why she decided to do the show and how she had to get schooled on "shade" inside….
You may remember Kim Fields as the prissy roommate Régine Hunter from "Living Single" or maybe you remember her as the funny-loving student Tootie Ramsey from "The Facts of Life."
Well, these days the 46-year-old actress is starring in a hit BRAVO reality show. Granted, it's one of the largest (if not the largest) reality franchises in tv history, but did Kim really need it?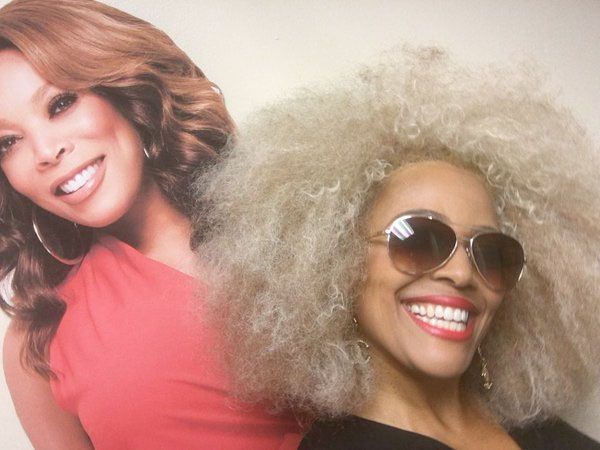 Hitting the promo trail before the new season premieres November 8th, actress Kim Fields sat down with Wendy Williams to chop it up about her journey. 
The former "Living Single" star revealed she decided to do the show because the opportunity came at the right time in her life. She and her husband Christopher Morgan had been offered reality shows in the past, but they passed them up for various reasons.  When the "RHOA" offer came along, it came at a good time in her life, so she decided to go for it. She said, "Go big or go home. If you're going to put your toe in the water, put your toe in the Atlantic or Pacific."
In a funny moment, she said she had NO idea what shade was before she started the show! She said she knew of the show, but her world has been caught up with kids' stuff. (FYI—She's the mother of two sons, Sebastian and Quincy) She said, "When I'm talking they're like 'Oh, that's shade" and I'm like 'Oh Jesus NO! I just don't know" Ha!
Lastly, she confirmed some "Facts of Life" tea. Actress Charlotte Rae, who played Mrs. Garrett on the show, wrote in her autobiography that producers kept a scale behind-the-scenes for the girls to weigh themselves. Kim confirmed that it was true and that they were always dealing with people talking about their bodies. Ugh!
Check it:
 
Season 8 of "RHOA" premieres Sunday, November 8th at 8/7c on BRAVO.
Photos: Kim's IG