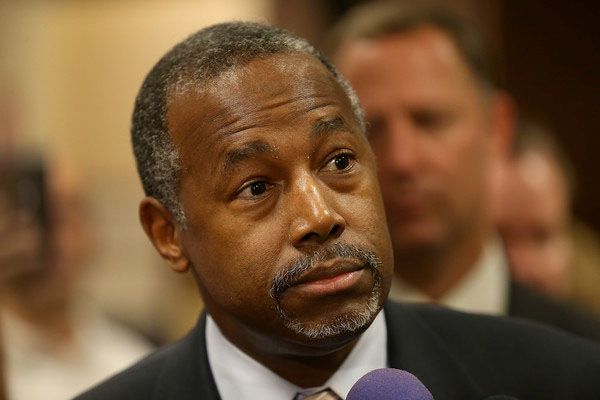 Ben Carson is pulling out all the stops to get the young black vote. In an unconventional approach, the republican candidate made a rap ad hoping it will help him gain young voters. Take and listen and get your laugh on with Jason Derulo inside…..
Well if this isn't some foolery here.
Republican presidential hopeful Ben Carson is gunning for the young vote.  And we can't help but think he wanted to throw in the word "black" in that sentence as well. He wants the demo's vote so badly, he decided to go an unconventional route for his newest radio ad.
He's rapping! Well kinda.
No we're not making this up. Dr. Carson dropped a cool $150K for the radio play, which he has dubbed "Freedom," where he joins forces with Aspiring Mogul.
This is actually happening.  Everywhere.  A 60-second spot is expected to debut in two weeks in select cities, including n Miami, Atlanta, Houston, Detroit, Birmingham, Alabama, Jackson, Mississippi, Memphis, Tennessee and Little Rock, Arkansas.
So why a rap? Ben said he decided to do the rap because he wanted to reach the young voters on their level. He told ABC News,
"Reaching them on a level they appreciate and follow and see if we can attract their consciousness about the election. They need to get involved and express their voice through their vote."
Chile…check it out below:
 
In a funny clip....
R&B singer Jason Derulo had some fun playing carpool karaoke cruising around L.A. with comedian James Corden. The twosome sang some of Jason hits and then Jason schooled James on a few dance moves. Check it above.
Photo:Getty