Could Kerry Washington be any cuter as a "Scandal" school girl? Check out the TGIT star and her co-stars doing a parody with Jimmy Kimmel inside, plus Trevor Noah arriving to Jimmy with his new girlfriend...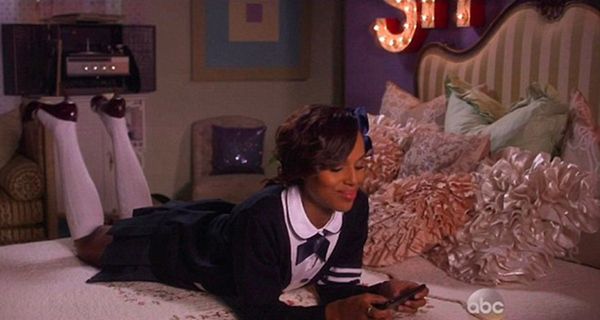 While her co-stars Joshua Malina (David Rosen) and Tony Goldwyn (Fitz) battle it out in a school election, Kerry Washington narrates and plots to turn the besties against each other.  Yep, they're going for a high school election Scandal theme, and it's cute.  So is her pup Josie!
Darby Stanchfield (Abbey) is a too-fast-for-her-britches school girl with a crush on her teacher Jeff Perry (Cyrus), while Guillermo Díaz and Katie Lowes (Huck and Quinn) play a geek and goth in love.
Chec out episode 1 of 4 below.  Gotta love the "Scandal" crew.
Speaking of Jimmy Kimmel: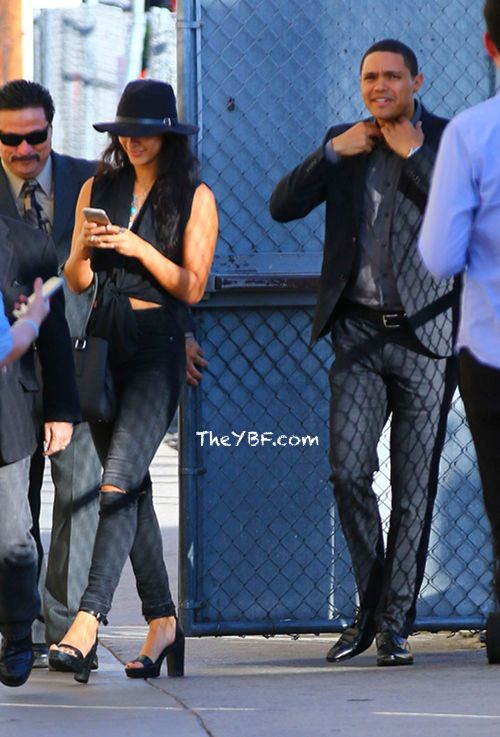 The light shining over our crush on Trevor Noah just dimmed a little.  He's a taken man.
The new "The Daily Show" host hit up "Jimmy Kimmel Live" on Friday and brought his girlfriend, pop singer and RAM model Jordyn Taylor, along with him.
The twosome have been dating since earlier this year when Trevor first moved to NYC.  We hear Jordyn also just moved to NYC from L.A. and now lives with Trevor on the Upper West side.
Photos: Hulu/Kerry's IG/Splash