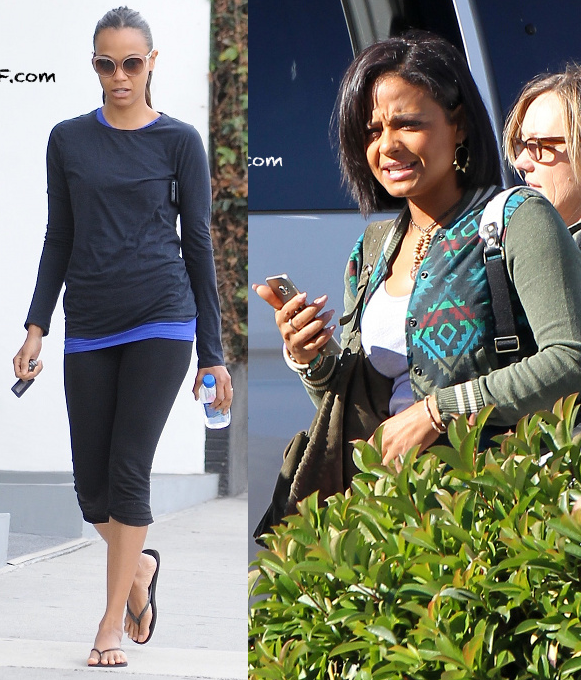 In today's candids we spotted Zoe Saldana at the gym, Christina Milian working and Dr. Condoleezza Rice giving a speech.......
We spotted Zoe Saldana outside of her gym in Los Angeles, CA.  Zoe, who gave birth to twins Cy and Bowie in November 2014, has been on a serious health kick since her pregnancy as she wants to be the best mom she can be.
In addition to her acting duties, Zoe recently revealed to PEOPLE that she's partnered up with Brave Beginnings to provide quality healthcare to children born prematurely.  It's a subject close to home as the twins were premature. 
In Studio City, CA....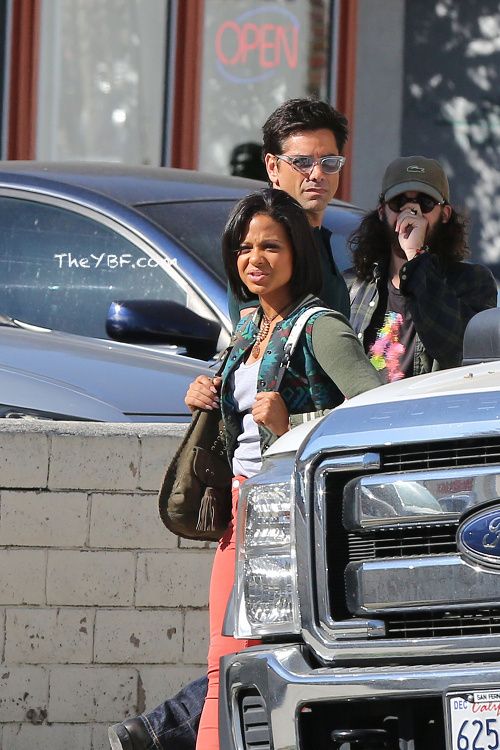 We spotted Christina Milian on the set of her show "Grandfathered" with co-stars John Stamos, Paget Brewster and Josh Peck.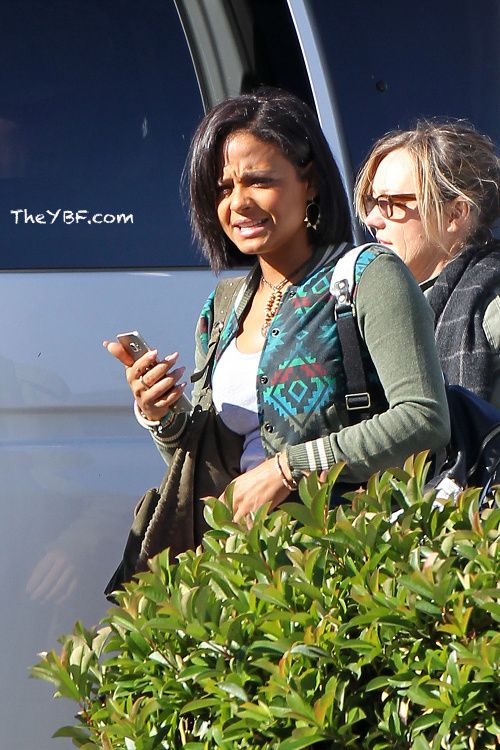 In addition to "Grandfather" and her E! reality series "Christina Milian Turned Up" (which returns Tuesday, Nov. 3rd) Christina has been working on her music career too.  She's got a single with her ex-boyfriend Lil Wayne named"Do It".  That may explain why she's stil making her rounds talking about their "relationship"....

In London....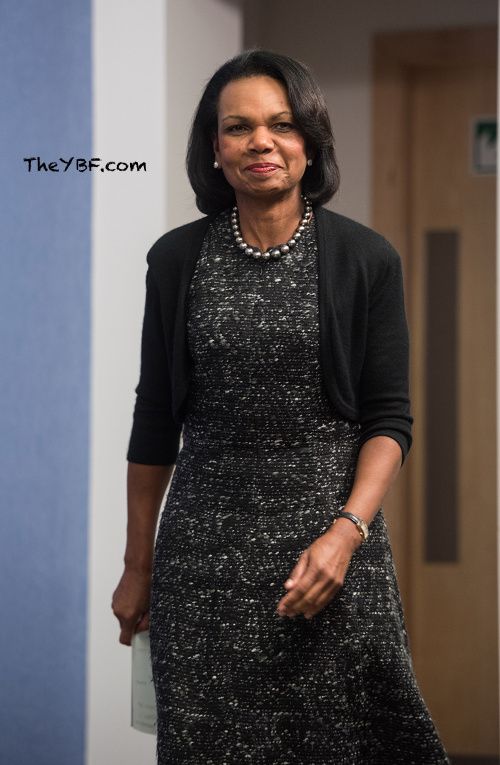 Dr. Condoleeza Rice, who we've always thought was a fab chick in her own right despite her politics, gave a speech at Chatham House in London today named "Renewing the Transatlantic Alliance".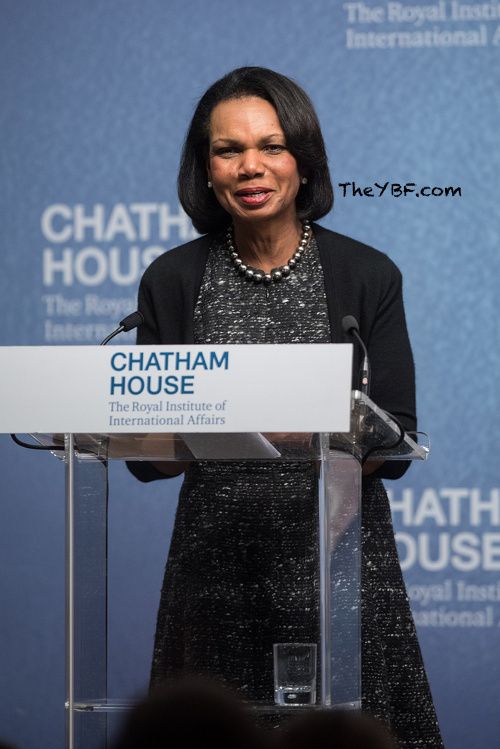 SIDEBAR : We love her look.
Photos via Pacific Coast News/Splash