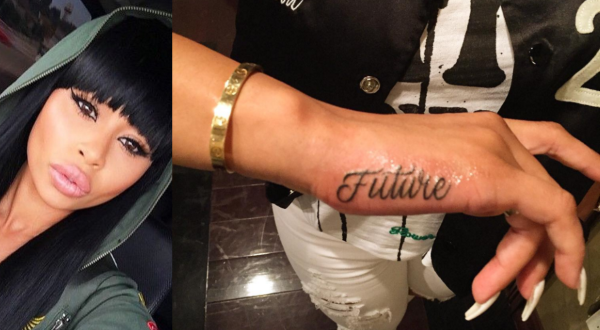 Over the weekend Blac Chyna revealed that she inked rumored boyfriend Future's name on her hand!  Check out the full pic inside and get the "messy" backstory behind her Instagram posting...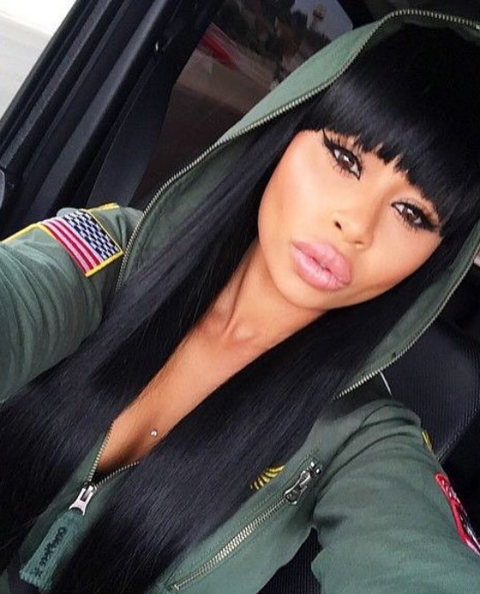 A few weeks ago, we began speculating about a possible relationship between rapper Future and Blac Chyna after the two were spotted at a Howard University homecoming party.  Although the two never mentioned one another on social media, that all changed this past weekend. 
Blac Chyna got on Instagram and published the hood-equivalent of a wedding announcement....a tattoo!  The new ink reads "FUTURE" and she added the caption, "Thought it was a drought."  FYI - the caption refers to lyrics from his DS2 album.
Chile.....we guess it's real.  Check it out here:
But that's not the end of the story.  We believe Blac Chyna was being messy and calculating by "revealing" her tattoo on October 25th, which happens to be Ciara's birthday.  Yes....you read that correctly.  While Ciara was off in Hollywood being a superhero alongside Beyonce, Kelly Rowland and Lala Anthony at her fab Birthday/Costume party, Blac Chyna was doing her best to start some mess.  And it worked.  SMH.....
Also....
Chyna has a new blonde look she's rockin' these days. Are we feelin' it?
Photos via Blac Chyna Instagram