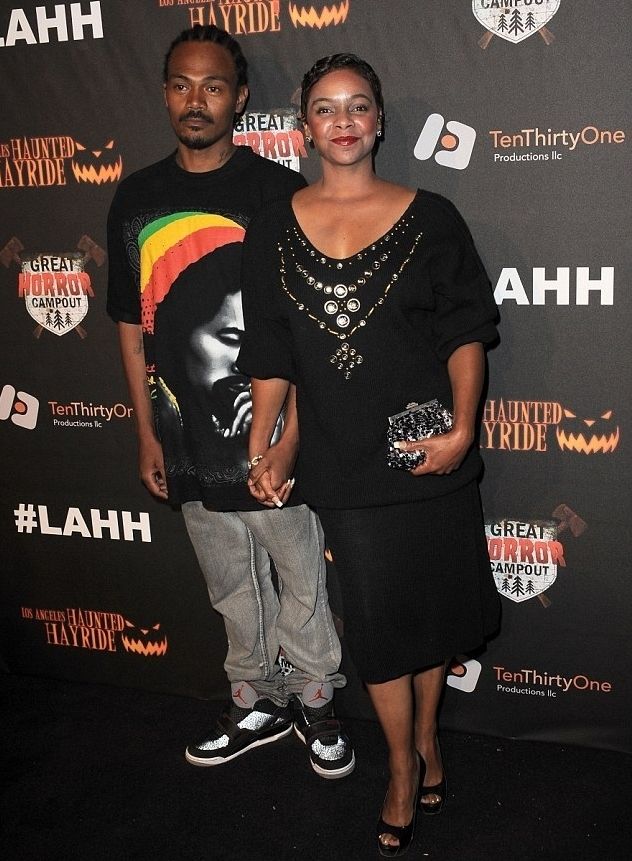 Former  "Saved By The Bell" star Lark Voorhies is leaving her husband.  Get the deets on the split inside...
We are happy to report that Lark Voorhies' short-lived marriage, to ex-Bloods member Jimmy Green. Why are we happy about it? Well....Jimmy was always suspect to us. And Lark's mom NEVER trusted him.  He's like the dude who marries your cousin Keke (the one that's been single all her life) and then you find out he just got out of jail last week.  That's Jimmy.
We always feared for Lark's safety....to put it mildly. In fact, Lark's mom filed for a restraining order against him. Also....let's be honest. Lark has some medical needs (according to her mom) and Jimmy doesn't seem like someone who'll help count out pills in the morning. 
Back to the split.....
Lark and Jimmy had an odd quickie wedding ceremony 6 months ago in Las Vegas that we never saw ending well, but Jimmy tells TMZ it was all doomed from the start!  He blames her mom.
We're just proud of Lark for seeing the light before it was too late.
From what TMZ is reporting, we know Lark wants the court to stop any chances of him coming at her for spousal support. 'Cause you know Jimmy ain't got no job......
Photos via Getty