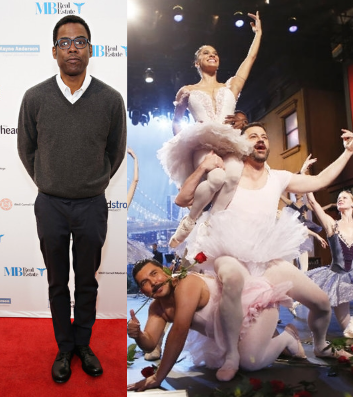 In today's television announcements, Misty Copeland is set to produce a show for FOX and she even showed Jimmy Kimmel some ballet moves.  Also, Chris Rock has been announced as the host of the 2016 Oscar. More inside... 
A few weeks ago, Misty Copeland, who broke barriers as the first black principal dancer at the prestigious American Ballet Theatre, released her autobiographical movie Life In Motion.  It was extremely successful.  Now, she's moving into small screen endeavors. 
Earlier today, Deadline revealed that Missy is teaming up with writer Tracy Oliver for a drama set in the world of dance. The untitled project, which is heading to Fox, will follow a young, hip and diverse group of aspiring dancers as they fiercely compete for places in a top ballet company.  It's sorta like a re-telling of her childhood along with the experiences of her friends.  
If you aren't familiar with Ms. Oliver, she'll be a household name pretty soon.   Tracy first came in the game with "The Misadventures Of Awkward Black Girl" web series, which she co-wrote and executive produced, and she's written for ABC comedy "Neighbors" and Starz's "Survivor's Remorse" for the first two seasons. She's also writing a movie with Kenya Barris, the creator of "Black-ish."
Congrats to Misty and Tracy....... 
Then On Jimmy Kimmel......
Last night, Misty used her talents and expertise to give Jimmy Kimmel a dance lesson.  She outfitted Jimmy and his sidekick Guillermo Rodriguez in some tutus and took them through the motions.  It's HILARIOUS! 
Jimmy revealed,"It took 47 years, and a hell of a lot of soul searching, but today I finally discovered that my passion, is ballet." So...they headed to  the dance studio to learn how to do their best Swan Lake dance.
In other television news...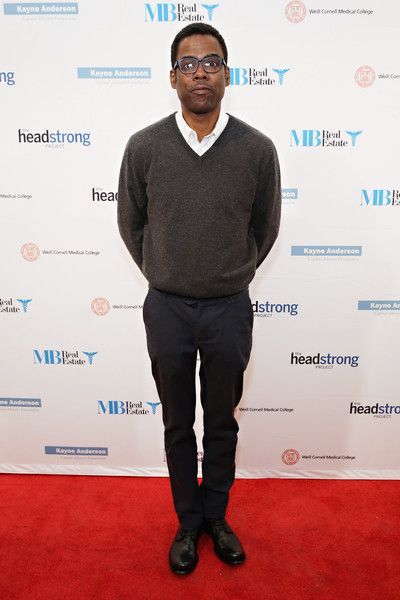 After a very controversial experience as host in 2005, the Academy of Motion Picture Arts and Sciences has decided to re-hire Chris Rock to host The Oscars. An announcement was officially made earlier today and even Chris himself tweeted his previous pic at the Oscars saying, "Look who is back. #Oscars."
In a statement sent to the press, show producers David Hill and Reginald Hudlin said,
"Chris Rock is truly the MVP of the entertainment industry. Comedian, actor, writer, producer, director, documentarian – he's done it all. He's going to be a phenomenal Oscar host!" Chris added, "It's great to be back."
The 88th Academy Awards will be broadcast Sunday, February 28, 2016. As a refresher.....in 2005, Chris Rock upset a lot of the stuffy people in the audience....especially Sean Pean. And he really went in on Jude Law. Check it:
Photos via Getty