The always entertaining Gabby Sidibe stopped by "The Wendy Show" earlier this morning to talk about her career and play a little "Hairpiece Theatre" with Wendy.  Watch their hilarious take on the NeNe Leakes/Sheree Whitfield fight inside....
Actress Gabby Sidibe, who stars on Showtime's "The Big C," stopped by Wendy Williams show today to talk about her life and career in Hollywood.  She rocked her jeans and animal print sneakers upon entering--then changed into white heels. 
Gabby shared that she was honored by The Dallas International Film Festival recently.  She received the Dallas Shining Star award to acknowledge her impact in the four years since she was cast in her Oscar nominated role in Precious.
Gabby, who turns 29 on Sunday, joked that after the festival she wanted to go gay line dancing but ended up at a drag show.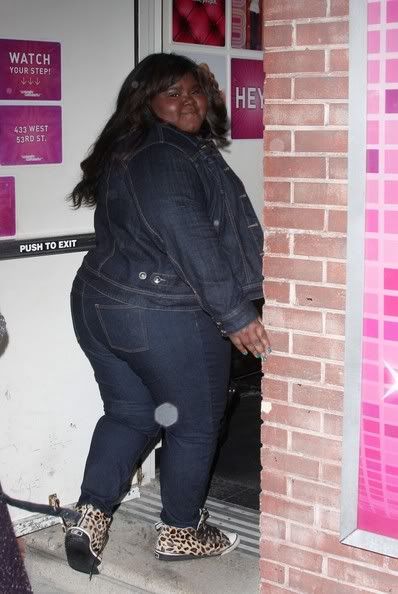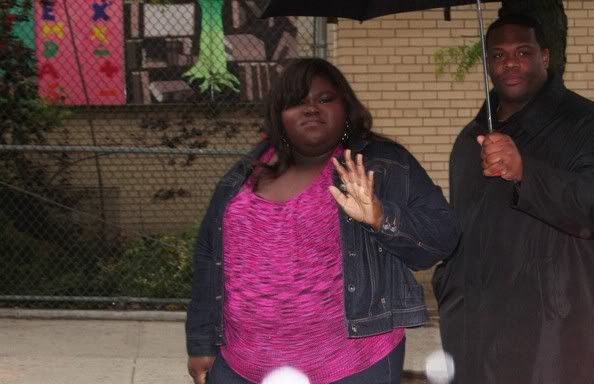 Watch Wendy and Gabby impersonate NeNe and Sheree's big fight on the "real Housewives Of Atlanta" reunion show below: