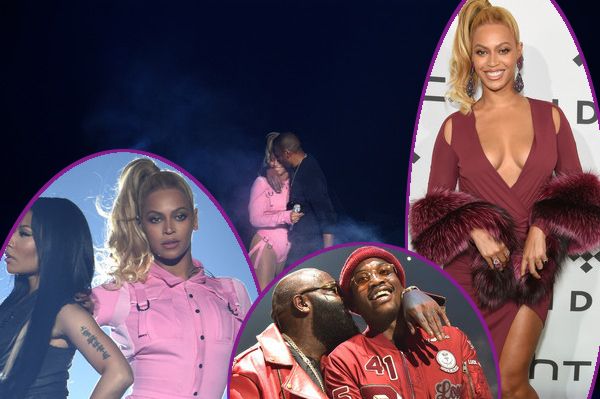 The Tidal X: 10/20 concert brought out all the TIDAL musicians for a star studded night in Brooklyn.  Check out how Jay Z, Beyonce, Nicki Minaj, Rick Ross & Meek Mill, Usher and more celebrated the 1 million subscriber benchmark....
Oh yes, Mrs. Carter.  Beyonce Knowles made her way to the black carpet of the TIDAL concert last night at Barclays showing her curves in a Philipp Plein Fall 2015 burgundy gown with cut-outs on the shoulders and an extra deep neckline.
While cutouts and high slits and deep V's seem to be all the rage this season and may be a bit...typical...now, Beyonce knows how to light up in front of the cameras so we can't help but notice the fun sex appeal she's giving: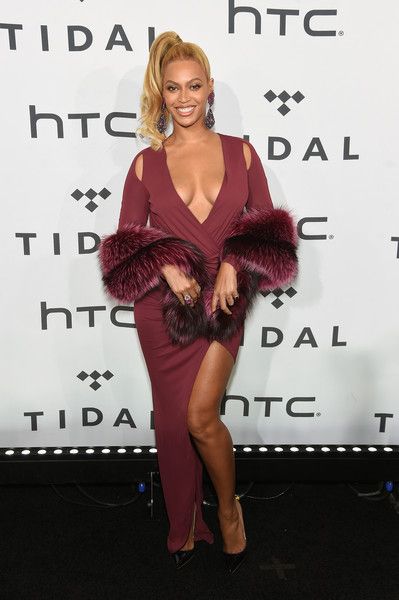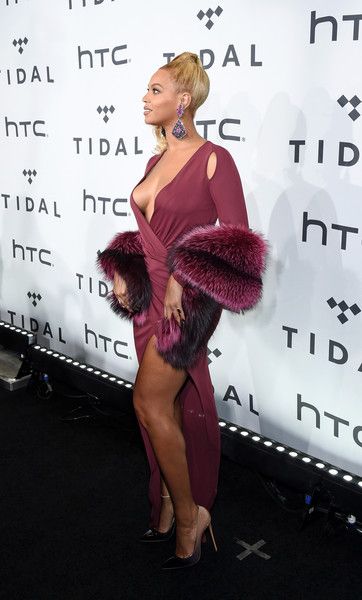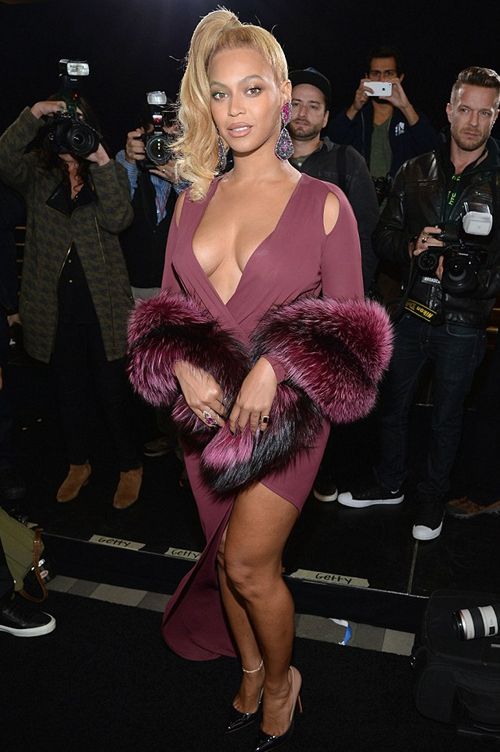 Even with that matching fur.
While rumors surrounding her age hit the net once again thanks to her father telling the Breakfast Club she's the exact same age as Pink (who is 36), Bey -- who says she's 34-- didn't seem bothered.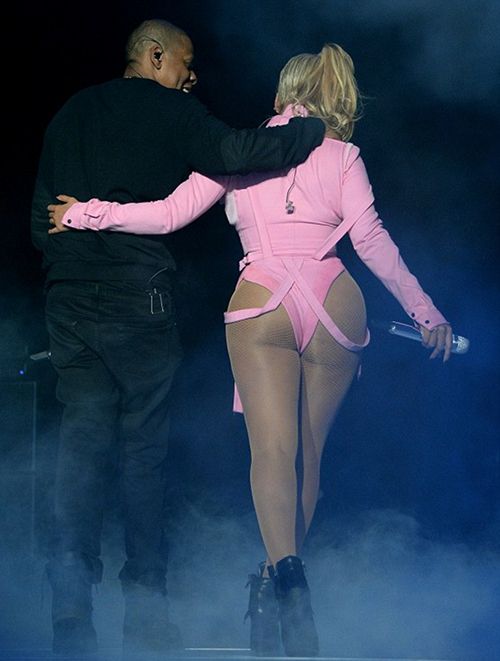 She took over the stage in a pink cargo bodysuit that showed off all those ASSets to perform "Holy Grail" with her husband Jay Z.
And then it was all about her and Nicki Minaj feelin' themselves.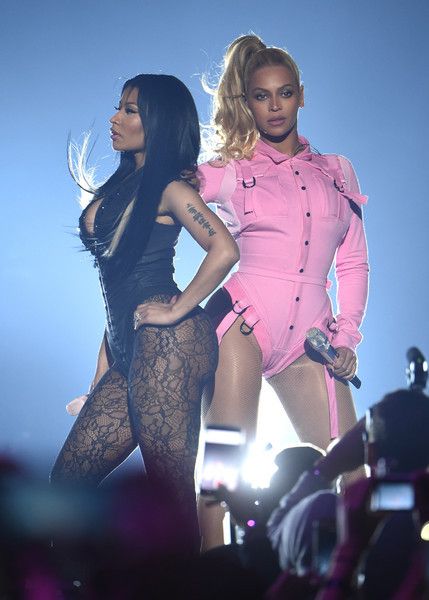 The twosome brought the p-poppin' and booty poppin' to an all time high for "Feelin' Myself".  We're not sure if Nicki had JUST left the injection doctor's table or what, but check the video below:
Hmph.
This fur cape could have stayed backstage though...
Oh Nicki.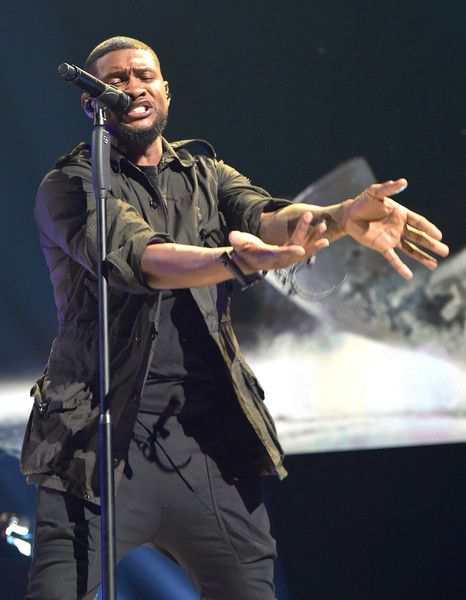 Nas performed "Chains" with Usher and Bibi Bourelly.
Hov linked up with his homies Rick Ross and Fabolous.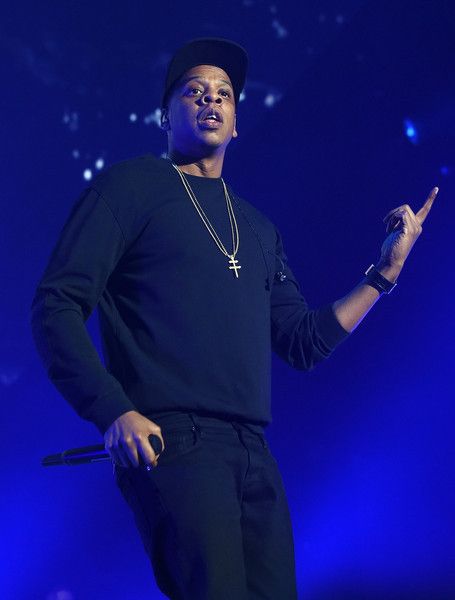 Y'all already know it's not a concert till Rozay gets shirtless.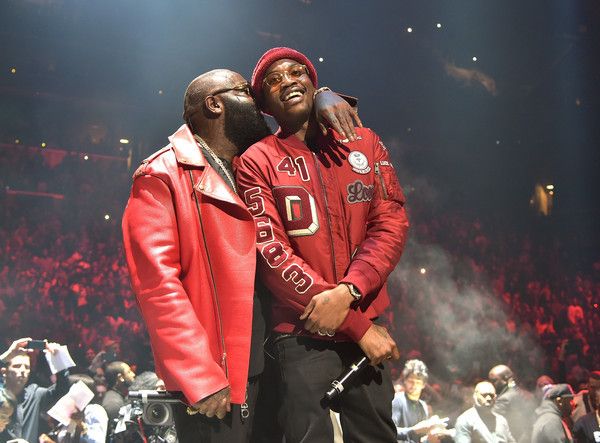 But before he got shirtless, Ricky hit the stage with his MMG homie Meek Mill.  They surely look cozy.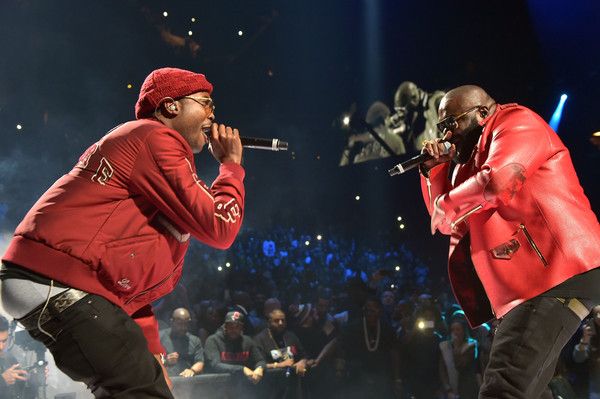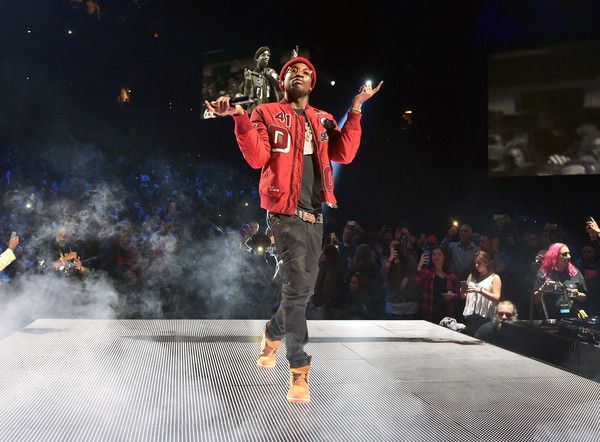 Gotta love Meek's confidence.  Dude has always seemed unbothered by getting publicly bodied by Drake.
French Montana and DJ Khaled also joined the crew on stage: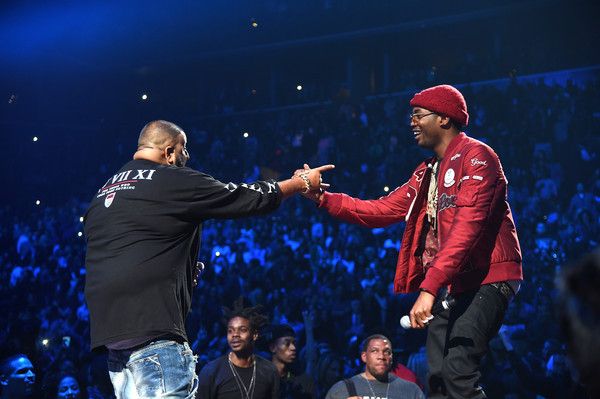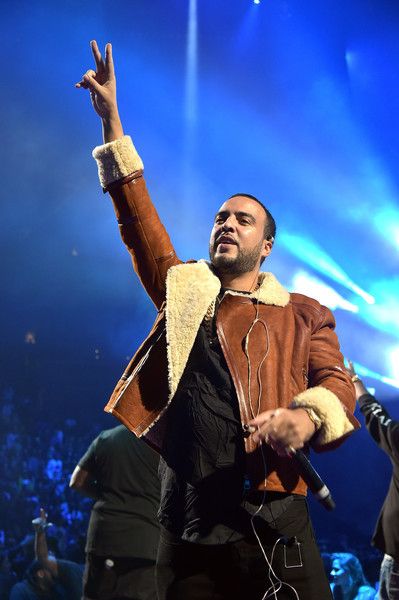 YBF chick Justine Skye kept it cute in an all gold ensemble for her performance: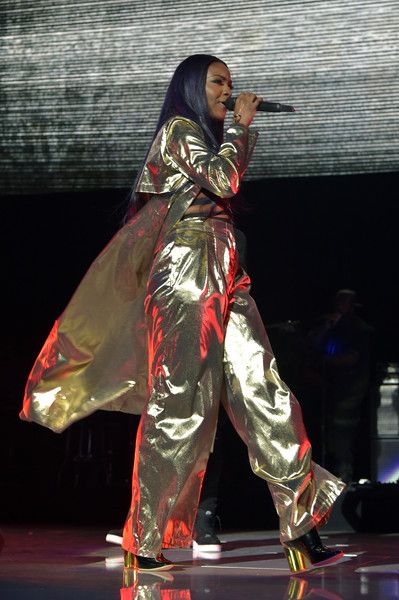 Back on the carpet: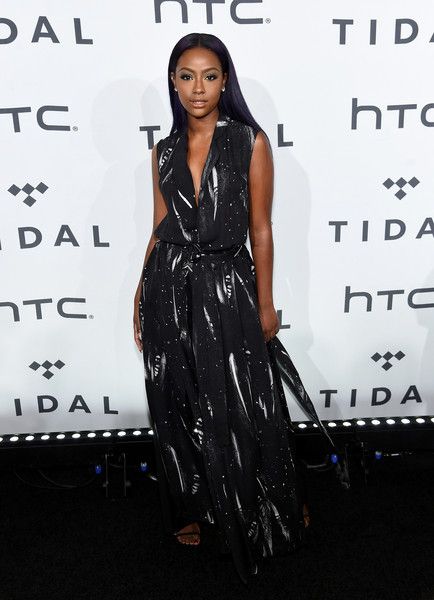 Justine rocked a shimmery black look that we love for her.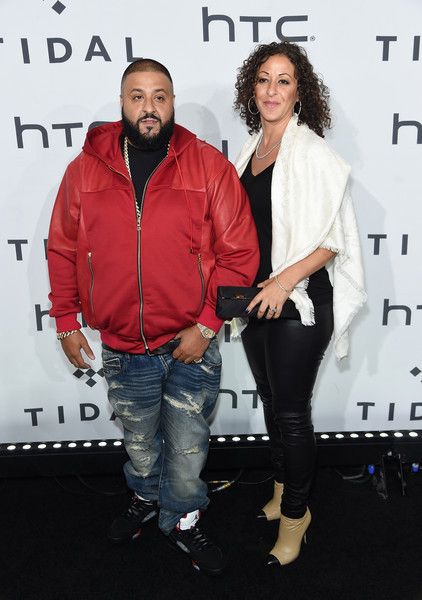 Khaled brought his wife Nicole along. Yep, they've been together for years.  And he once credited her on one of his albums back in 2010 as his "spiritual adviser."
Alrighty then.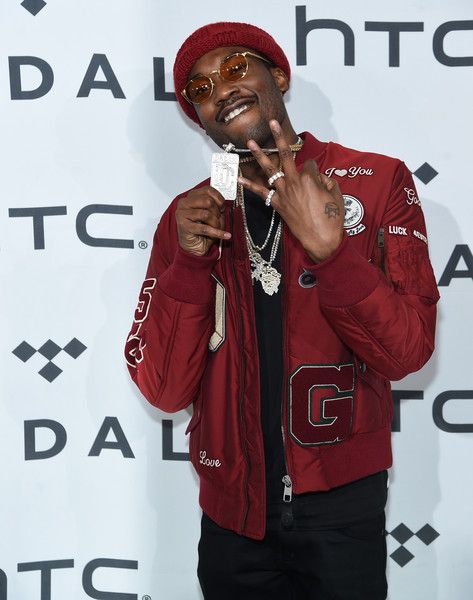 Fab and Meek gave us 90's steeze.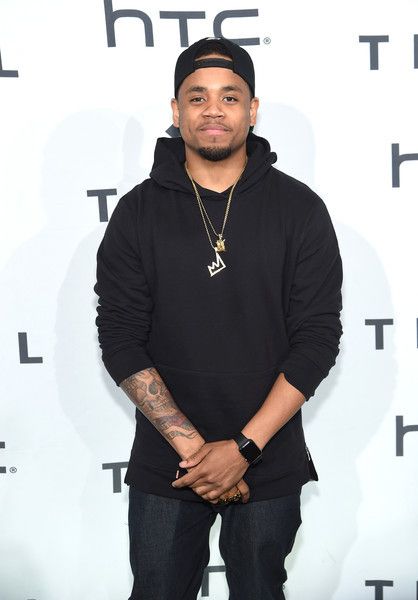 Cutie Tristan Wilds was there to support.
Rappers T.I. and Memphis Bleek hit the carpet.
And Ricky brought his fiance Lira Galore to the event, of course.
Fab times all around.