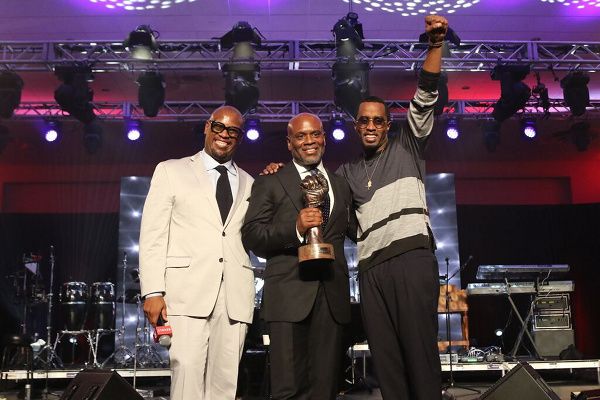 We've got a recap from Day 2 of the 2015 REVOLT Music Conference where music mogul LA Reid received the event's highest honor.  See pics inside and watch conference attendees Sevyn Streeter and Mario singing an impromptu duet.
For the past couple of days, we've been bringing you recaps from Sean Combs' 2015 REVOLT Music Conference (RMC), held at the Fontainebleau Hotel in Miami Beach.
The theme of the conference was "The Merging of Music, Technology and Innovation," and TheYBF.com was live on the scene to witness a long line of industry trailblazers passing on their knowledge and expertise to the next generation.
One of our favorite moments was the #AskDiddy panel where Mr. Combs answered questions from the audience and around the world via Twitter and Google Chat.
There was also an exclusive one-on-one conversation with Scooter Braun and Andre Harrell discussing the changing industry landscape of music, which now includes streaming and digital downloads.  So.....they gave tips on how to make those coins during changing times.
Another epic moment included Andre Harrell and Diddy teaming up (above) to honor Antonio "L.A." Reid (Chairman and CEO of Epic Records) with the Started From The Bottom Award (atop). 
During his speech, which received a standing ovation, Mr. Reid discussed the importance of the 2015 Revolt Music Conference for networking and discovering new talent.  FUN FACT: Mr. Reid revealed that he met producer Sickamore at last year's RMC which led to him producing Travis Scott's highly acclaimed album.  RMC makes things happen! 
Get your demos and reels ready.....
There was also an in-depth conversation about "Young Black Hollywood" featuring movies stars Michael B. Jordan and Tessa Thompson, who joined director Ryan Coogler to preview Creed.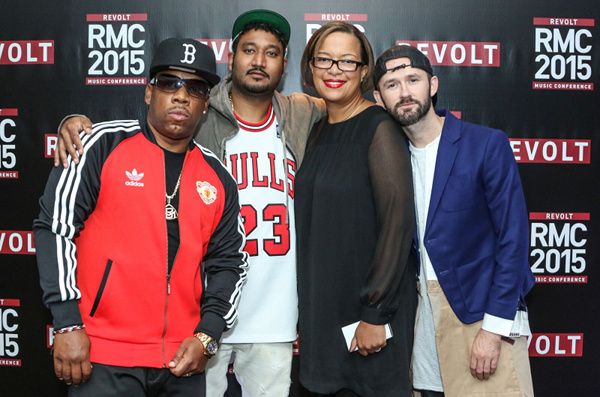 Then Mike Bivins (above) spoke during a panel session named "Artist Development: Image Makers" featuring Derek Roche, Stylist, Don C., Designer and Entrepreneur and Lisa Cambridge-Mitchell, SVP of Marketing at RCA.
Troy Carter, who discovered Lady Gaga and went on to make millions in tech investments in Silicon Valley, led a panel dubbed "Silicon Valley: From Start Up to IPO" with Laurence Toney, Partner at Google Ventures and Diiashan Imira, Founder of Mayvenn.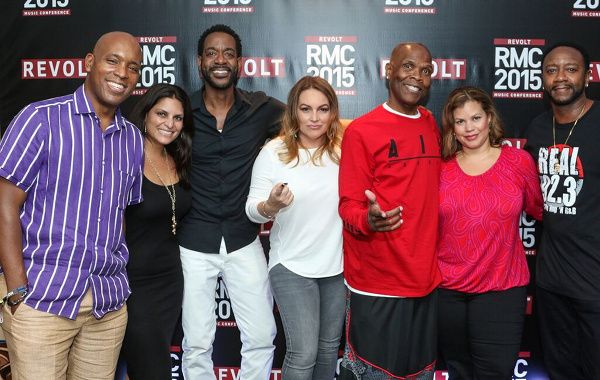 Another YBF favorite was "The Power of Radio" panel featuring Angie Martinez, On Air Talent at Power 105.1, Doc Wynter, SVP Broadcasting & Urban Programming at Clear Channel, Thea Mithcem, EVP of iHeart Programming and Production, Jill Strada, Director of Branding and Programming at COX Media Group Miami, Dion Summers, VP Of Urban Programming At SiriusXM, and fan favorite radio personality Big Boy, On Air Talent at The Real 92.3.
If you didn't make it to Miami Beach this year, please make it a point to attend the RMC next year!  
BONUS: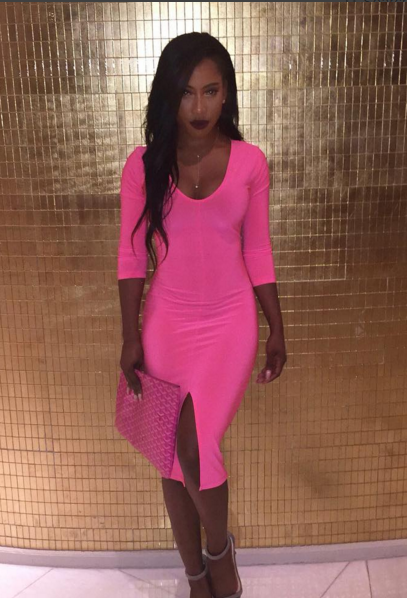 Saturday night, many of the A-listers and conference attendees headed over to LIV nightclub to party and dance the night away.  One of our YBF faves, Sevyn Streeter, was a part of the action. 
On Instagram, she posted a pic of herself before she headed out to the club.  Once she got to the function, she hooked up with her good friend and fellow singer Mario.  Then Mario shared this video from inside the party... 
After the club......Sevyn invited Mario to her hotel room to sing a duet.  Before you ask....we're absolutely sure they aren't dating.  They've been great friends for a few years and Mario recently relocated to Miami.  Listen to their voices blend together here:
Photos via REVOLT PR/Sevyn Streeter Instagram/Mario's Instagram