First Lady Michelle Obama is taking her Reach Higher initiative up a notch. Today, she kicked off the "Better Make Room" campaign at the White House. And she invited Ciara and Angela Simmons to attend. Peep the pics and a few funny videos we rounded up inside….
All positive vibes, uplifting words and encouragement!
First Lady Michelle Obama launched an amazing new campaign to empower young people to take control of their education and power their dreams. As a part of her Reach Higher Initiative, FLOTUS kicked off her new public awareness campaign, Better Make Room today at the White House, inviting 20+ social media, business, and nonprofit partners for the launch.
The campaign targets Generation Z (young people 14-19) to celebrate education, change the national conversation, and reach students directly where they are and give them a space to create content while also navigating the college-going process, according to the White House.
Our fabulous First Lady expressed her vision for the initiative saying,
"We want to create a space where young people can engage with each other. Where they can inspire each other to complete their education beyond high school. We want to make room for their stories, their dreams and their achievements. Right now, that space doesn't really exist in pop culture. It's about turning the culture of celebrity upside down so that we don't just have kids worshiping celebrities, but we also have celebrities honoring kids who are working hard and achieving their goals. That's where we're going to shine the spotlight on those kids and their stories."
Nice!
Some of the celebrities she invited....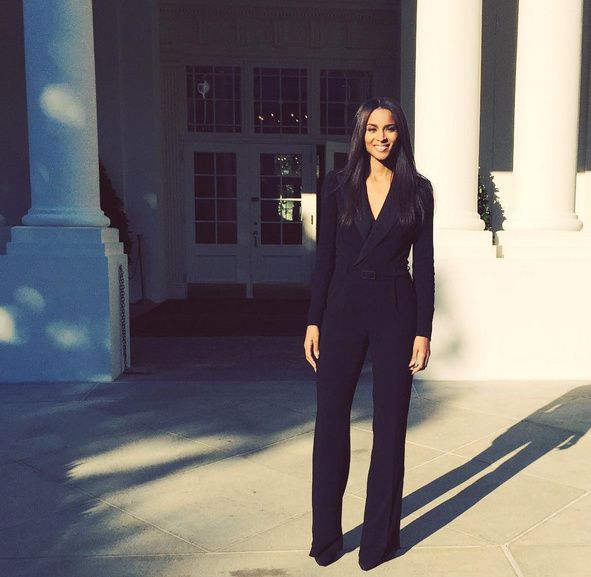 After cheering on her Super Bowl champion boyfriend Russell Wilson on Sunday, R&B songbird Ciara jetted to Washington, D.C. today. CiCi was invited as a celebrity team member to help spread the word about "Better Make Room." She got prim and proper in a black Ralph Lauren tuxedo jumper. Loves it.
She captioned on IG,"Fun Times Today At The @WhiteHouse With The Flotus @MichelleObama. Proud To Be A Part Of Her New Campaign #BetterMakeRoom. Let's Shine The Light On The Kids Striving To Achieve Their Goals, and Reach Higher!!"
Ci brought her friend/make up artist Yolonda Frederick along as her date.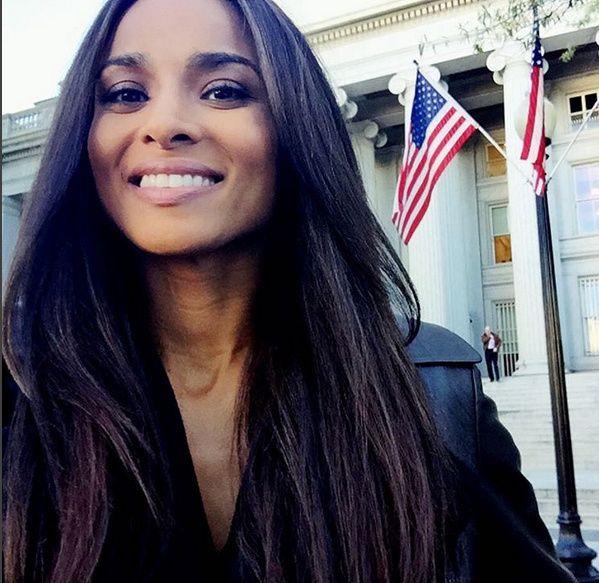 Also making rounds in the White House....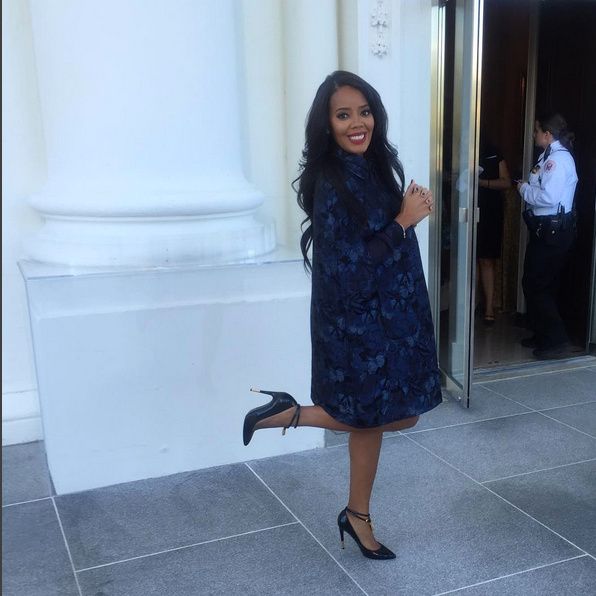 Fashionista Angela Simmons, who recently re-enrolled in FIT, kept it FAB for her White House appearance. She expressed her excitement about the new campaign saying,"Excited to work with the White House for their #Bettermakeroom !! Thank you @michelleobama for allowing me to be apart. Happy I'm back in school as well."
After linking up with CiCi...this happened: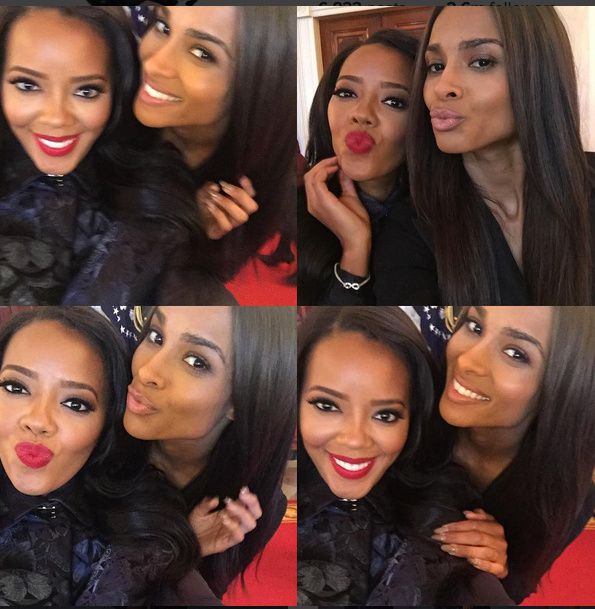 SELFIES! Of course.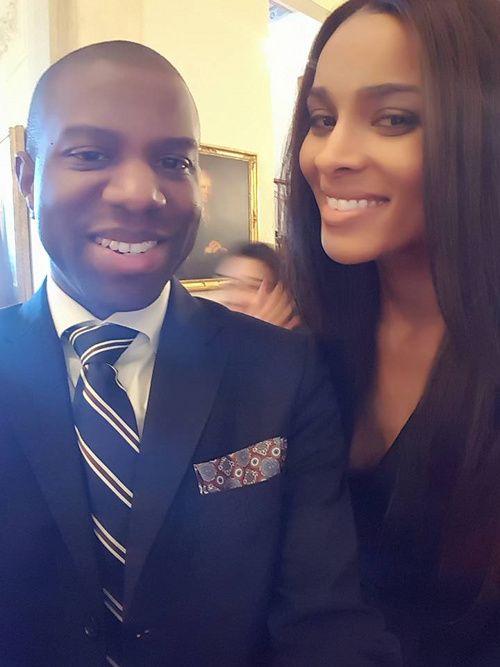 Dr. Ivory A. Toldson, Acting Director of White House Initiative, snagged a selfie with CiCi.
Soul songstress Andra Day serenaded attendees before FLOTUS came out to speak with a soulful performance of her track "Rise Up." And she KILLED it. (Peep her performance below at the the 6:00 mark).
Check out the launch of the new campaign below:
For a little fun....
Check out these funny #squadgoals Vine clips below featuring FLOTUS along with some popular YouTubers/Viners:
Hilar!
Photos: Angela's IG/Ciara's IG/ Dr. Ivory A. Toldson's FB/@susanmcp1/@lelepons/@bettermakeroom/@reneemaudelook