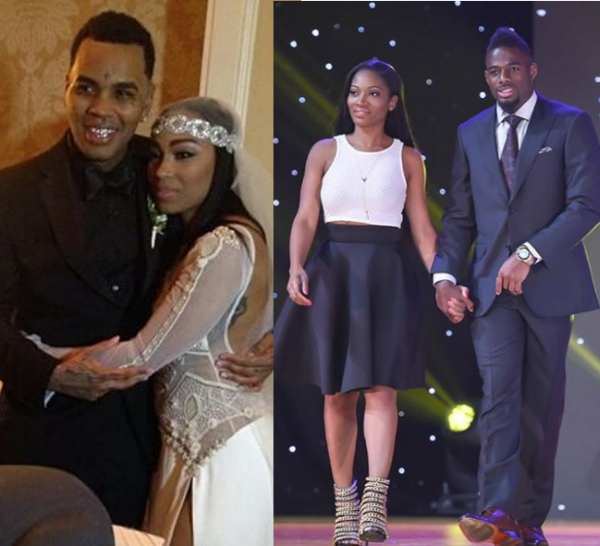 Rapper Kevin Gates married his longtime love over the weekend.  See wedding pics inside and check out "LAHH ATL" star Erica Dixon with her boo William Gay.
Baton Rouge native Kevin Gates married his longtime girlfriend Dreka Haynes yesterday in a lavish hometown wedding.  Both he and Dreka (who refers to herself as #BigBootyDreka on Instagram) posted several pics and videos on their social media platforms.
When you click on the videos below, you'll see that their wedding was a family affair and everyone hit the dance floor!  In addition to the wobble, there was a lot of "bounce" music played and everyone participated in the line dances. 
On one of the pics, Kevin wrote "The best thing I ever did."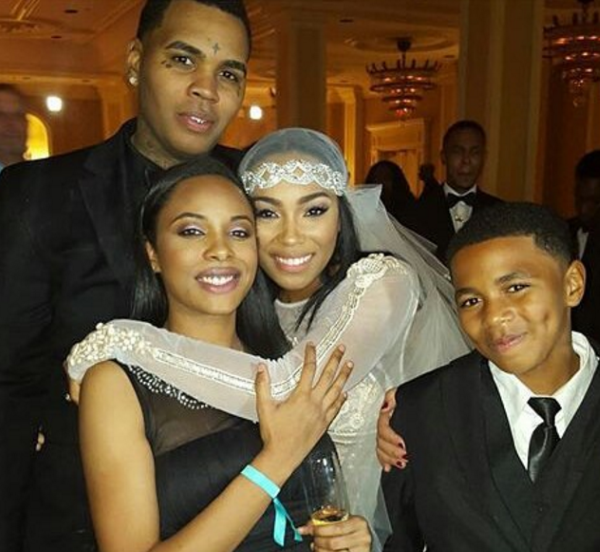 In this pic, Kevin and Dreka posed with their kids.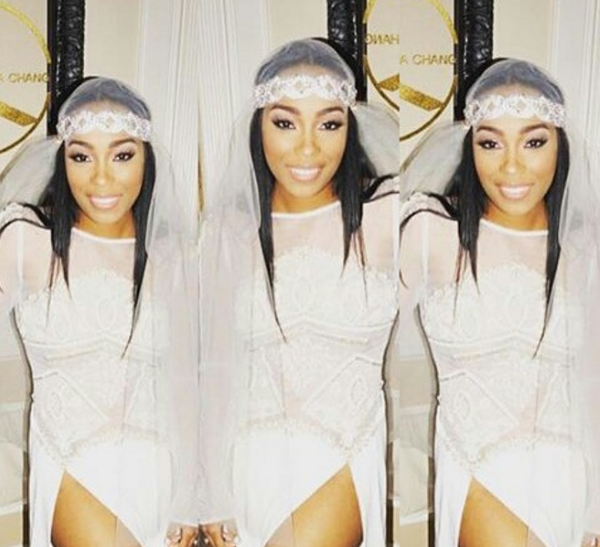 In one funny video, Kevin shows he hasn't lost his sense of humor regarding groupies.  He looks into the camera and says, "Yall gotta go ask Dreka...if y'all could borrow some of her Royal Pickle from here on out."
Classy!
Watch wedding clips here......
In other Kevin Gates news.....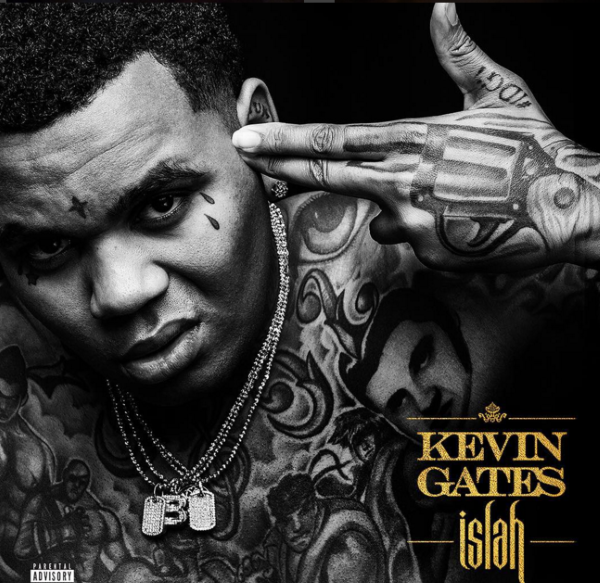 A few days ago, the rapper revealed the artwork for his next album Islah, which is set to drop on December 11th. Recently, he  kicked off the disc's promotion with the song "Really Really."
Here's another hot YBF couple....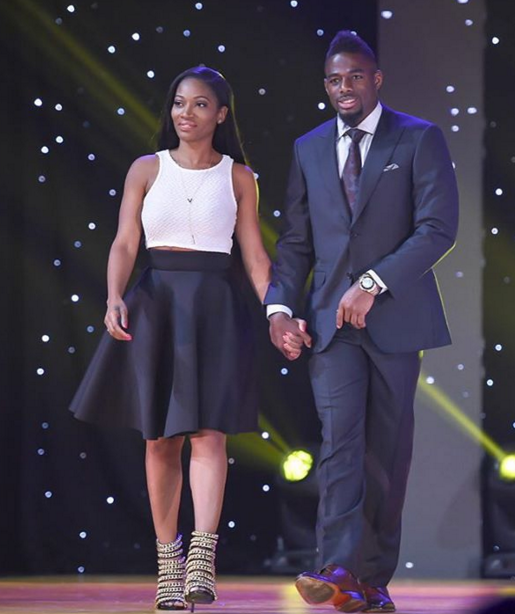 "LAHH ATL" starlet Erica Dixon has finally found her "Mr. Right" in William Gay, a star player for the Pittsburgh Steelers. Last night, the pair stepped out for a fancy A-list function and Erica really looked like a football wife.  She's seems very happy now that she's moved on from Lil Scrappy...so we wish her the best.  #fingerscrossed
They've been dating for a few months now, but you wouldn't know it.  Erica and William have been pretty smart about keeping their relationship off of social media.  Every now and then, one of them will post a pic or two.  But it's never anything too intrusive.  Based on the way they've handled their "love" so far, we don't expect to see him on "LAHH ATL" next year.
One of our favorite moments between the two involved a dance-off to "The Quan."  Check that out here:
Photos/Video Kevin Gates/Dreka/EricaDixonFans