We've got good news and bad news.  Lamar Odom is out of his coma and speaking.  Good.  But, workers at Love Ranch South are linking a recent episode of "KUWTK" to his meltdown. Bad.  More on thata nd new pics of Lamar's family inside...
 
Since we last talked to you about Lamar Odom, he's has begun speaking.  According to Page Six, the former NBA star said 'Hey Baby' to Khloe, and will be taken off of his ventilator (very slowly). 
A source also told PEOPLE of Lamar's medical condition; 'The CAT scan came back clean, and they're slowing taking him off each machine. He's off dialysis and that looks good. We're hopeful.' The mag also reports that Khloe said "I Love You" and he nodded his head.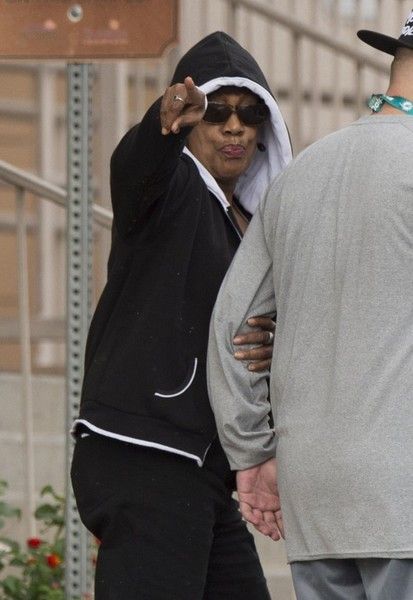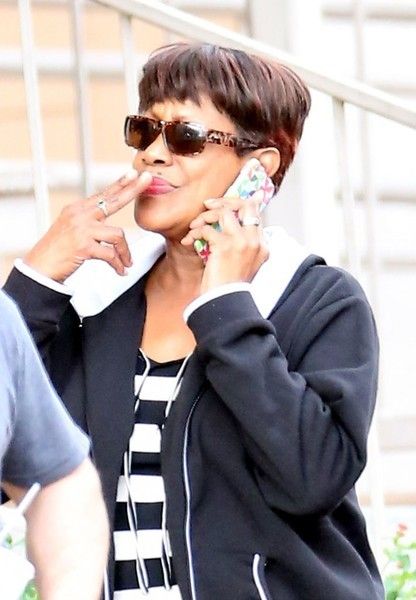 Another good thing - His family (whom all arrived on Tuesday) were seen smiling yesterday. His kids (Destiny, Lamar Jr -atop) were spotted outside of their hotel while Aunt Janean Mercer (above) was seen at Sunrise Hospital (where Lamar is staying). 
More details about what sent Lamar into a spiral are coming out bit by bit.
Although we're never been to legal brothel Love Ranch South, we've become very acquainted with the staff over the past week.  It's virtually impossible to escape Dennis Hof, the quite messy, publicity loving camera-ready owner who has been on every tv news show imaginable since Lamar was found unconscious earlier this week.  See the FULL report here. 
The world has also met manager TJ Moore who has provided us with our latest set of Lamar Odom tidbits. While most fellas go to brothels for a little privacy...that all goes out the window once you're found unconscious.  Here's what we know about Lamar's $79K stay at Love Ranch South (via TJ Moore speaking to the Daily Mail):
-According to prostitutes Ryder Cherry (who received $37,500) and Monica Monroe (who received $37,500) Lamar watched an episode of "KUWTK" featuring estranged/ex-wife Khloe Kardashian and he was a part of the storyline.


-After the episode aired, he received several phone calls from his assistant that made him irate.  No one knows the nature of their conversation.


-Eventually, Lamar added worker Simone Sinclair  ($3,000) to the bevy of ladies who visited hit VIP suite.  And he complained to the ladies about his life being a wreck.


-Lamar dined on steak, KFC and nearly a full bottle of Cognac.


-He consumed at least 10 Herbal Viagra pills and admitted to Cocaine use on Saturday
Dennis Hof also provided an extra tidbit.  He says Lamar also asked to meet trans prostitute Madison Montag, a lady he'd seen on Instagram.  You may have hard her name as one of the prostitutes who found Lamar unconscious.  She just recently erased her account from social media this week.
Dennis even provided receipts.  Literally, Lamar's receipt for his order-o-women has been scanned and sent to the Daily Mail.  Messy.
According to Radar Online, Lamar had pleaded with Khloe to stop filming their phone calls for "KUWTK," but those pleas fell on deaf ears.  And yes....Sunday's episode featured a phone call with Lamar.  
A source also told the publication, "The Kardashians all have Lamar's blood on their hands. They have demonized and exploited him for their stupid show." 
If this is all true, we look forward to him sitting down with Oprah Winfrey one day and setting the record straight on his life before and after that family.
Photos via FameFlynet/Getty