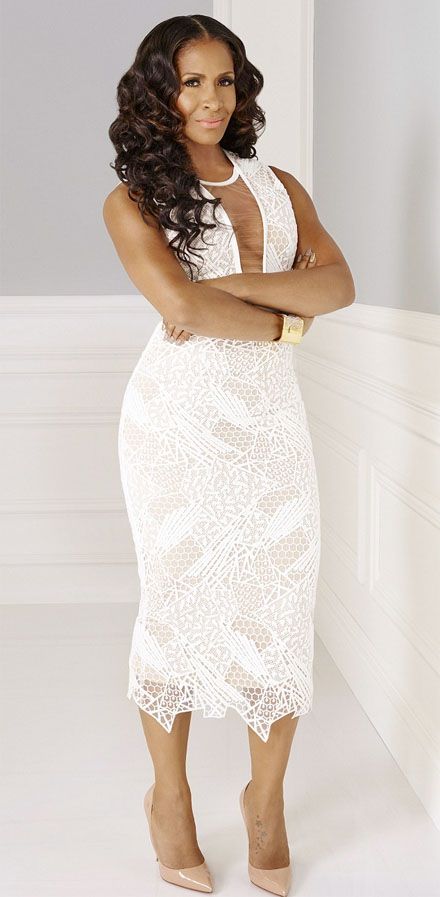 There's drama brewing behind-the-scenes of "Real Housewives of Atlanta" with oldie/newbie Sheree Whitfield. Word on the curb is that her screen time has drastically been cut AND we hear producer Carlos King supposedly jacked an idea she had for a new reality show. Decide if you believe it all inside….
When news broke that former "RHOA" star Sheree Whitfield was returning to the show, it was said she had signed a contract to return WITH a peach. BUT, that may not be true.
Word on the curb is that the 45-year-old divorced mother-of-two THOUGHT she was returning as a full-time cast member WITH a peach after the departure of NeNe Leakes, but that may not be the case. A source close to production tells the Daily Mail Sheree's role may be as limited as co-star Demetria McKinney. Yikes. The source spilled,
"Here she thought she was returning to pick up where NeNe left off as one of the original cast members, but now her episodic run is as limited as Demetria McKinney's was last season."
Get this….
Apparently, Sheree didn't sign a contract before she began filming for Season 8. Weeks later when she was presented with a contract, it was allegedly for a limited number of episodes. The source claims Sheree will only be featured in 10-12 episodes out of the 24 episodes ordered for the upcoming season. It's also reported she will NOT be a part of the three-part finale! Oh? Her last scenes involve filming at the 20th anniversary of the Million Man March with co-stars Porsha Williams, Phaedra Parks and Peter Thomas (that went down last weekend).
Now…here's where it all gets even messier…
Sheree supposedly met up with former "RHOA" producer Carlos King earlier this year where she pitched an idea for a new reality show about African-American real estate agents in Atlanta. After leaving "RHOA" three years ago, Sheree got into real estate and met other black women who were doing it big in the industry. She figured Carlos could be the one to help get the show on television and could get her co-executive credits, along with starring in it.
The source claims,
"Without telling Sheree, Carlos started pitching the show to networks and WE TV became interested. He sold them the concept without Sheree's involvement and then had to go back to her with a make-good once he did."
That's when Carlos had to get creative and give Sheree something to keep her happy and to keep her from filing a lawsuit against him....supposedly. He allegedly offered to arrange for her to appear on "RHOA" full-time.
WEtv picked up the show and titled it "Selling It: In The ATL" and Sheree was named as a co-executive producer. Since no paperwork was ever developed during their meeting about the show's concept, if Sheree did decide to sue Carlos it would be hard to prove in court, so she allegedly decided to accept his offer to co-executive produce the real estate show and return to "RHOA."
We've reached out to Carlos, but have yet to receive a response.
"RHOA" season 8 is set to premiere November 8th on BRAVO. And get this, "Selling It: In The ATL" debuts a few days earlier November 5th.
Are we believing it?
Photo: Getty