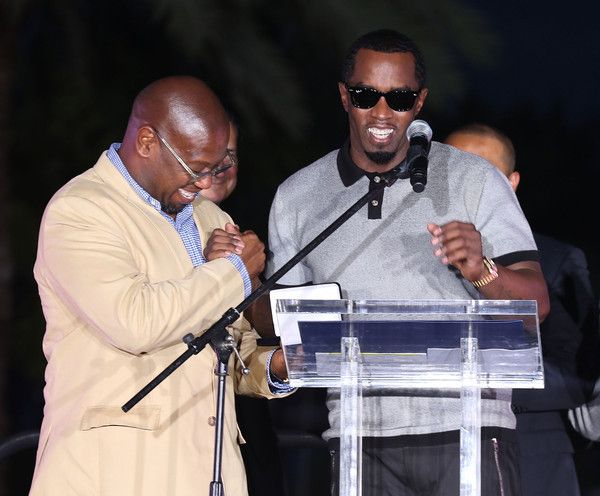 Diddy received the key to the City of Miami Beach yesterday and kicked off the 2015 REVOLT Music Conference. See pics and video inside...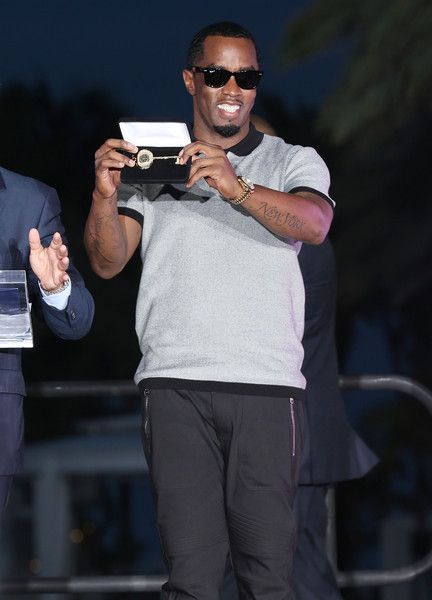 On Thursday, the City of Miami Beach officially declared October 15th "REVOLT Music Conference Day" in celebration of the energy and opportunities that the conference (Oct 15-Oct 18) brings to the city.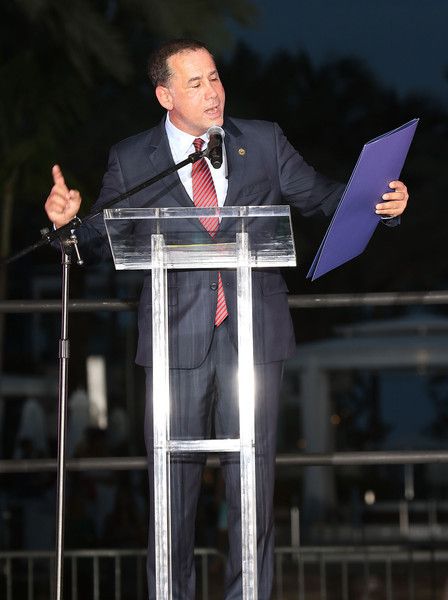 In addition to his own "day," Sean "Puff Daddy" Combs (REVOLT founder) also received the key to the city of Miami Beach along with a glowing proclamation from Mayor Philip Levine.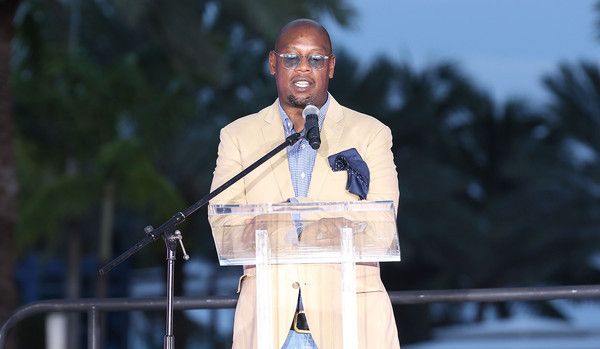 Andre Harrell, Vice Chairman of REVOLT, was among the executives who spoke at the podium about Diddy and his success.  During his speech, Andre opened up about hiring Diddy as an intern and watching him climb up the corporate ladder.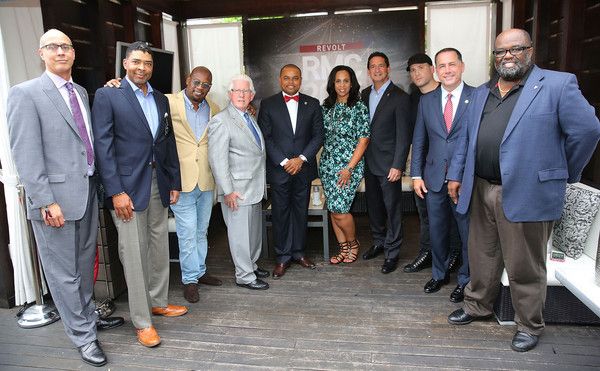 The 2015 REVOLT Music Conference, which features an action-packed lineup of performances, panels, keynote speakers and events about the music business, brought out a large array of successful music execs. 
During Diddy's opening ceremony, we spotted Keith Clinkscales (CEO of REVOLT) and Marc Ecko (CEO of Mark Ecko Enterprises and Founder of Complex) posing with Diddy.
All weekend, we will bring you coverage from the conference as TheYBF.com Founder Natasha Eubanks will be on the scene and participating in "The New Hustle" panel regarding new media and marketing strategies.
Check out addtional conference information here and stay tuned for more videos and event recaps....
 
Photos: Getty