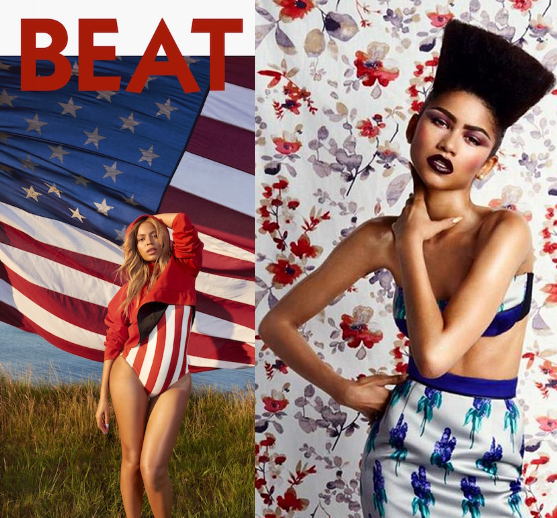 Beyonce covers the latest issue of BEAT Magazine while Zendaya channels a few hair icons for a new spread.  See their pics inside...
BEAT magazine, a free music paper based in the UK, has landed Beyonce for it's latest cover.  The photo was shot by Ryan McGinley in the Hamptons and shows Bey in a red and white striped swimsuit while standing in front of the American Flag. 
The issue drops on October 21st and you can check out more on their website in a few days.  As far as new information goes, Beyonce doesn't do interviews so there's nothing new there.  But we love the pic.  
In new photo spreads....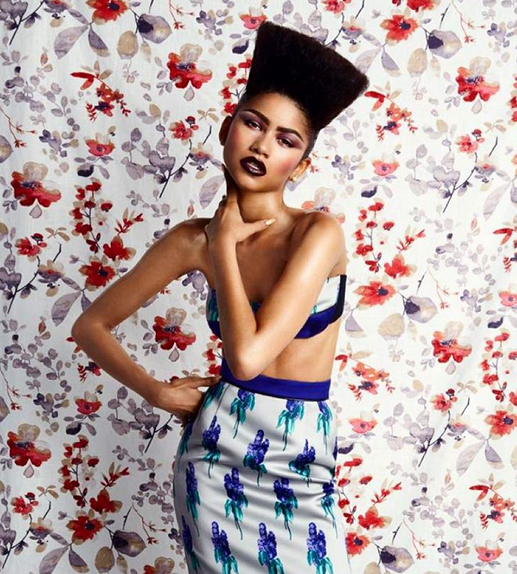 Actress Zendaya Coleman is known for switching up her hairstyles. And in honor of her ability to be a chameleon, she's teamed up with Mane Addicts for a tribute to iconic hairdos.  Of the many looks (below) one of our favorites is Grace Jones.
Larry Sims, the shoot's director and hairstylist. explained a few of the looks in the article attached to the spread.
"This last look was all about Grace Jones. It was an old style, a high top fade. It was an homage to the era Zendaya grew up in. She's so in tune with what's new, what's fashion, but the high top fade is so left from what she's done before."
For this one, Larry said,
"The next look "was inspired by shapes and texture. I wanted to do a twist on what an afro looks like…[and Zendaya] is a perfect canvas. She allows you to just go for it and when you think you've gone too far, she pushed you to go further. In this business it's hard to stay inspired. I just feel so lucky to have such a creative muse who trusts my vision. I didn't use any products except some shine spray and I cut the hair with clippers. For this kind of shape, it needed to be really defined, and I wouldn't have been able to sculpt it the same way with shears. There's a symmetry you can create really well to get those perfect straight lines with clippers."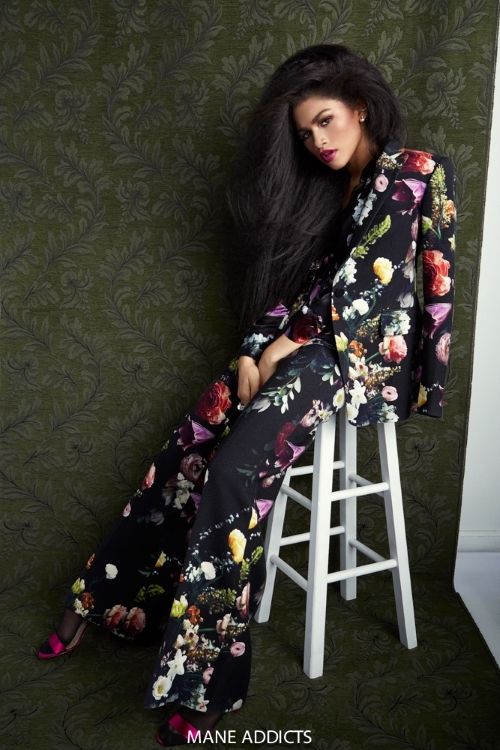 We're loving the Diana Ross tease too!
"And then Zendaya channeled Brooke Shields and Diana Ross, with "80's supermodel inspiration. We used two wigs. I cut into them both a bit to shape, then secured them with pins. I used color spray in Zendaya's hair to blend them with the wigs. We teased it with the height and just went there! Threw a little wind on it and it was good to go!"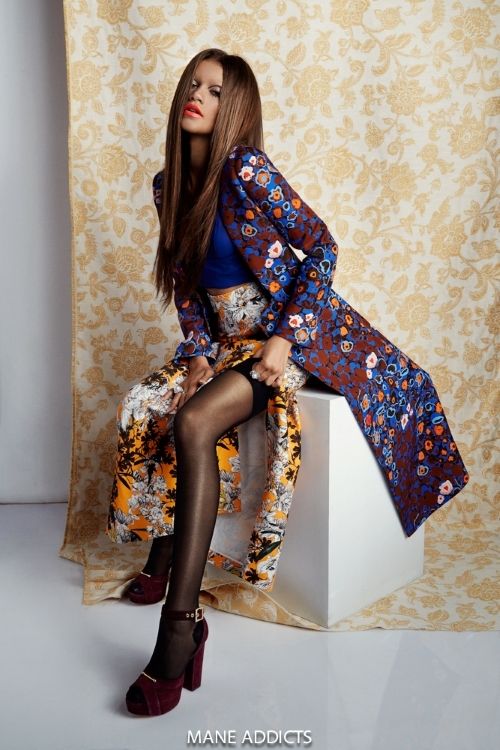 ""The theme of the shoot felt like going through different decades of beauty," Larry explains. "Zendaya is fearless. She's a creator's dream. Inspired by Cher, we wanted to create the bone straight, parted down the middle, chic vibe. It could be described as a modern day Janis Joplin. We kind of did a version of this at the AMA's a few years back when she wore an all-white ensemble, but we haven't revisited it for quite a few years."
Slay the kids Zendaya!
Photos via BEAT/Mane Addicts/Andrew Stiles