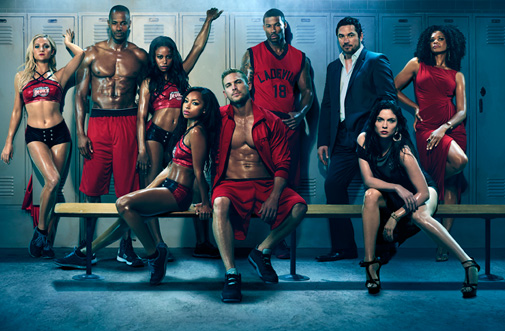 "Hit The Floor" is headed to the basketball court for a new season. Watch the trailer inside and get the deets on what happened when a high school teacher appeared in a Trey Songz video.
One of our favorite series, "Hit The Floor" is set to return for a third season on Monday, January 18 at 10/9c, and we've go the latest trailer.  From what we've learned, there's been one major addition to the show...celebrity cameos.  Maybe they're trying to keep up with "Empire," but we have insider info on a bunch of celebs stopping by this season.  
The famous faces will include  Billy Baldwin ("Gossip Girl," "Parenthood"), Michael Beach ("The Game," "Sons of Anarchy"), Andy Buckley ("Odd Man Out," "The Office"), Jonathan Bennett ("Mean Girls," "Dancing With The Stars"), Francia Raisa ("The Secret Life of the American Teenager") and Kim Wayans ("Reckless," "In Living Color").
As far as the cast goes (pic above) returning series regulars include Dean Cain, Kimberly Elise, Taylour Paige, Logan Browning, Valery Ortiz, Katherine Bailess, Jonathan McDaniel, McKinley Freeman, Rob Riley, Adam Senn, Brent Antonello, Jodi Lyn O'Keefe and Don Stark.
Watch the season 3 trailer here:
In other news......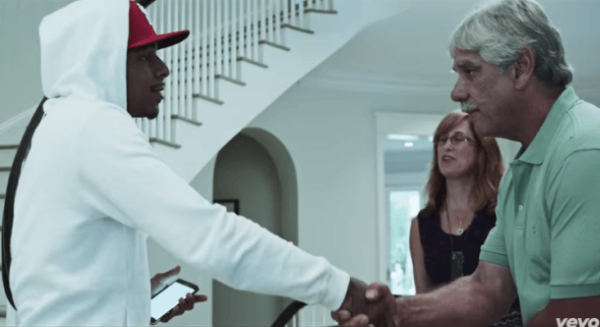 A principal at a school in Southhampton, NY has been reassigned for appearing in a Trey Songz.  Now....you're likely thinking she was p-popping during one of the pool scenes or sliding down a pole during one of the clubs scenes.  But she wasn't....
Peep the pic above.....that's Esther Adler-O'Keefe.  In the video for "Best Friend" she played a woman going on vacation with her husband, and leaving their house in the hands of Trey Songz.  She had six lines.  
An article in Newsday confirmed that Esther has been reassigned (she was not fired) to "oversee a variety of academic support services throughout the district" because of her brief cameo in the music video.
The school district issued a statement about the video and their reason for reassigning the principal saying,
"The video in question showcases behaviors and language use that is not promoted by the Southampton School District.  In fact, we actively teach our students the importance of good character and making smart choices. Additionally, this is not representative of who we are as a district, nor of our students and staff."
The article went on to say that Ester claims she never knew what the video was about, or the lyrics and content.  And we believe her....it's not like we can imagine her hanging around the set. 
Oh well.....at least she still has her job.