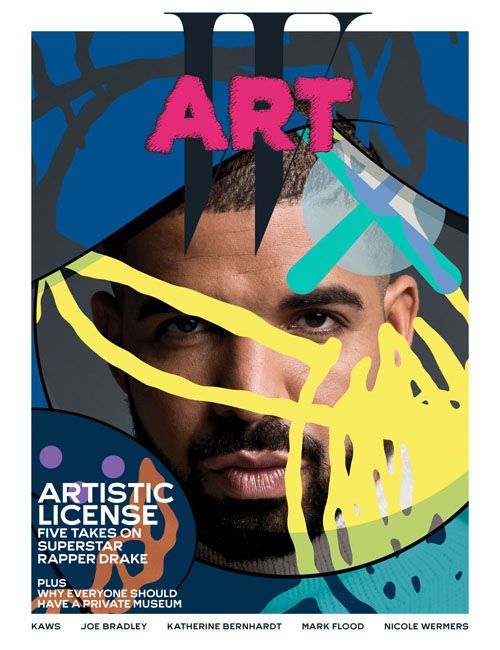 Drake is back with another candid interview about his life revolving around music and art, how he handles pressure, his love for Toronto chicks and getting back on the acting scene. Get the highlights from his W magazine interview inside….
2015 is going very well for Drake, proving he's still the man when it comes to this rap -ish. Thanks to his surprise If You're Reading This It's Too Late LP, he was the first artist to sell a million copies this year. Following that, he dropped a surprise joint mixtape with Future "What A Time To Be Alive" that climbed to the No. 1 spot on iTunes. And not to mention, he bodied Meek Mill….TWICE.
Styling in an Elder Statesman sweater, the Young Money artist artfully covers W magazine's Art Issue captured by Brooklyn artist KAWS. In the issue, four different artist also interpret the Canadian rapper, including Katherine Bernhardt, Mark Flood, Henry Taylor and Jim Joe.
The 6ix God has been on this art kick after luxury art auctioneer, Sotheby's, summoned him to create a soundtrack for an exhibition and private sale of works. The artwork for the auction was produced by important African-American artists, including Theaster Gates,Wangechi Mutu, David Hammons, and Jean-Michel Basquiat.
The former "Degrassi" star dishes on returning to the acting scene…but he doesn't want to do television. Drizzy has his eyes on Hollywood. The "Back 2 Back" rapper also gushed on his love for a Toronto chick, how he handles pressure, and his purpose in life.
Below are the highlights:
On his new love for art: "The art at Sotheby's moved me like a song would," Drake said. "I saw music in those paintings. I now try to treat each single as a piece of art. I try to attach the sound that I'm making to an image in my mind."

On getting back into acting: "I can't wait to get back into acting," Drake told me. "No one ever asks me to do movies, and, although music is my focal point now, I'd love to do a film. That was the life that I lived before, and it would be interesting to live it again."

On how he transitioned from acting to music:"Back then, I'd spend a full day on set and then go to the studio to make music until 4 or 5 a.m. I'd sleep in my dressing room and then be in front of the cameras again by 9 a.m. Eventually, they realized I was juggling two professions and told me I had to choose." Drake laughed. "I chose this life."

On his love for Toronto girls and never leaving his hometown: Most people I know stay in Toronto. I plan to spend the rest of my life there. The talk, the smell, the sound that comes out of that city is home to me. When I think about the girls I want to get romantic with, it's a girl from Toronto who knows what I'm talking about when we drive around the city.

On his purpose in life: Realizing that I had a larger purpose was one of the most comforting, peaceful feelings. With music, especially, I've come to the conclusion that I'm a vessel to deliver emotion to people. I want to provide the background music to your life as you live it. I'm there for you in heartbreak and tragedy and joy. The thought of being remembered is what keeps me going. What I was trying to say is, the negatives don't matter—it's history that counts. At 19, I was just really, really excited to be in the room. Everything was romantic then. Now, nearly a decade later, it's a bit different. I have to speak against negativity and conflict. There's so much bullshit that you're forced to address, but it's okay. I'm afraid I sound boosie.

On how he handles pressure: Actually, I love pressure! I'm always thinking, How do I top what I've done? How do I make this thing stronger? I ask myself, "Why does Adele's album go diamond, and how do I do that? How do I create art that makes minds stretch further?" I want to give many, many people many, many moments before I'm gone. That's truly the art of what I do. It's the only goal.
Check out a few of the artists' work below: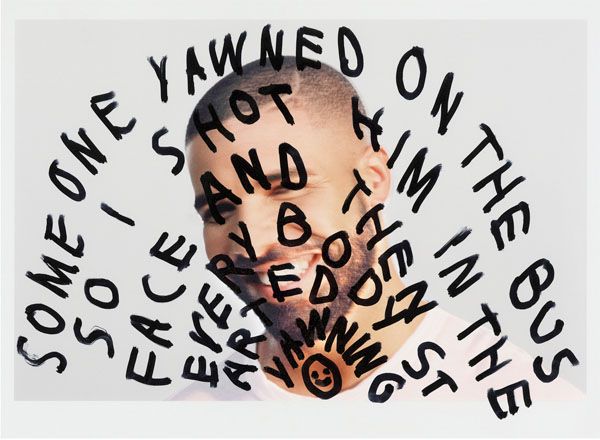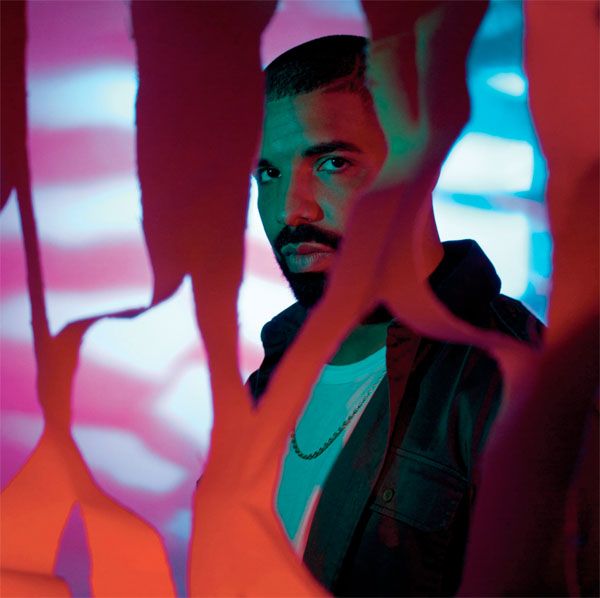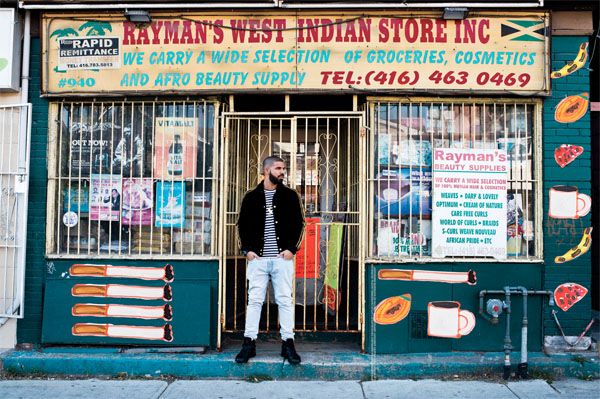 Peep the rest of the artists' interpretations here.
Photos: Caitlin Cronenberg/W Magazine