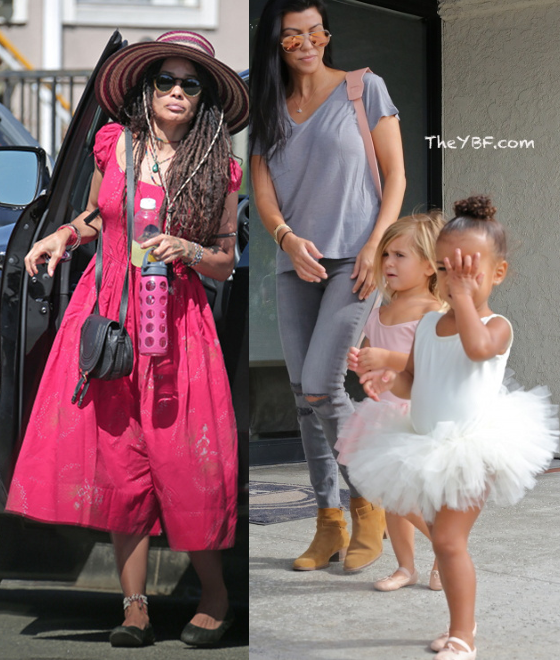 We've got a roundup of some of our favorite YBF chicks.  We spotted Lisa Bonet, Gabrielle Union and little North West. More inside...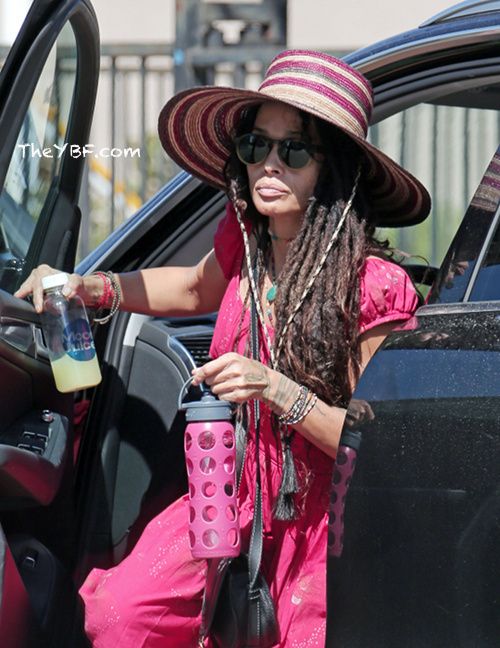 When Lisa Bonet realized it was going to be a sunny day, she reached in her closet and got her biggest sun hat.  And we're here for it! 
Jason Momoa's lady was seen hopping out of her car will rocking a mix of pinks and fuchsia yesterday and it was.....interesting.  But if you recall her 80s/90's hippie days, this has somewhat always been her style.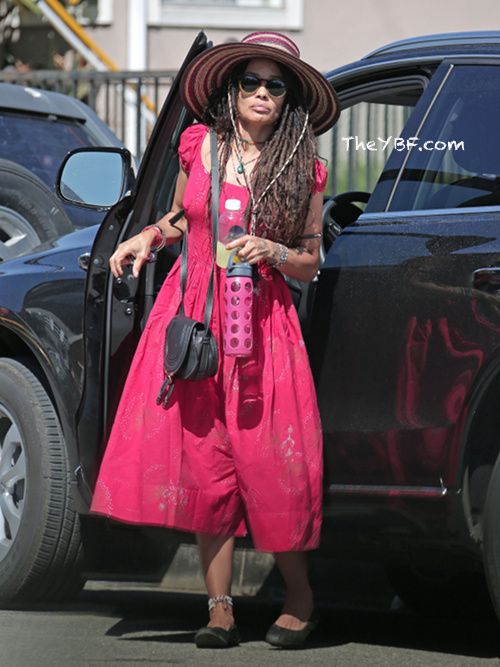 While Lisa has kept a relatively low-profile most of her career (she was never the clubbing, wild type), she's been particularly silent since the Bill Cosby scandal hit its peak. 
Up to this point, Lisa has never spoken directly about the scandal, but we got a hint into what she "feels" via daughter Zoe Kravitz talking to The Guardian UK a few months ago. When asked if she and her mom had spoken about Mr. Cosby, Zoe said,
"She'd plead the fifth, even to me. I think she's just staying out of it. She's just as disgusted and concerned as everyone else is, but I don't think she has any insight. It's news to her as well."
Interesting.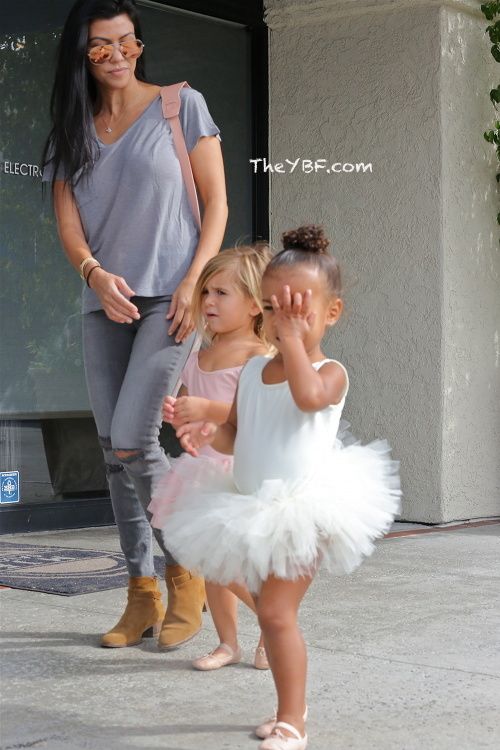 Little North West had a rough day at ballet class yesterday.  And she was in NO MOOD for pictures.  Did that stop the folks from taking her photo and violating her space?  Of course not.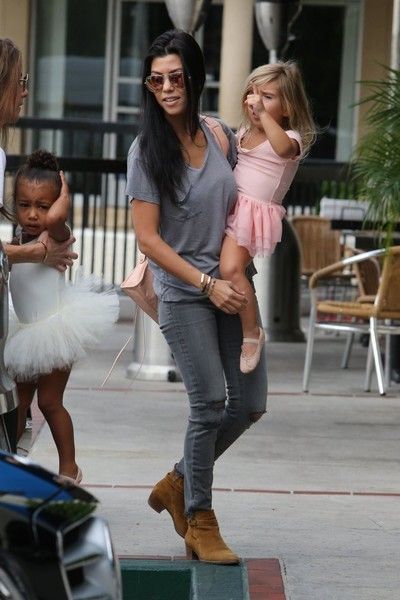 North had attended class with her cousin Penelope, the daughter of her Aunt Kourtney (above).  Hmm....Penelope seems a little annoyed too.  Who teaches their class?  Abby Lee?????  These little girls are under too much stress!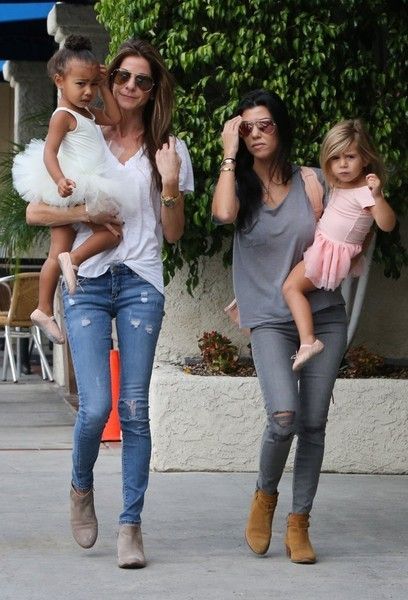 It looks like North cried all the way to the car......but she looked cute though!
In New York City.....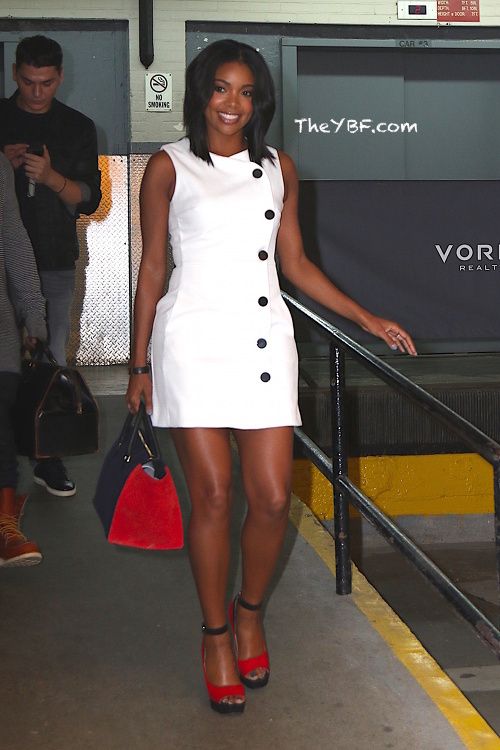 Gorgeous actress Gabrielle Union was spotted on another round of press in NYC.  We've been posting about Gabby a lot lately, and it's because "Being Mary Jane" is about to start again (October 20th).
The folks at BET's publicity department have been keeping her booked.  Earlier, she did a round of interviews at the AOL offices followed by an appearance on "The Meredith Vieira Show."  Before that, she's already done TODAY Show, Jimmy Fallon, Huff Post, and "Live With Kelly & Michael."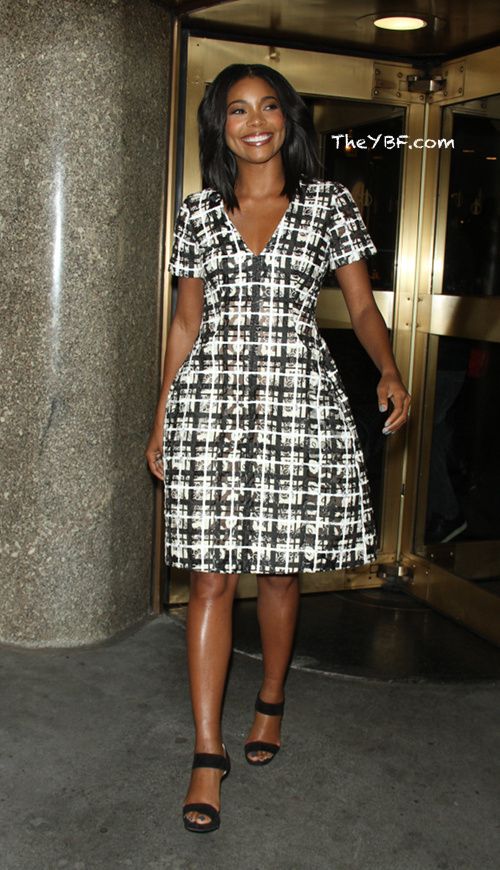 In each of her interviews, we've noticed a recurring theme: motherhood.  It really seems like kids are on Gabby's mind and though she and Dwyane co-parent his little ones.  She may be ready to pop out one herself.
Photos via Fame/Splash/INF Photo