The 2015 BET Hip Hop Awards played host to several classic hip hop moments and we've got them all rounded up for your viewing pleasure inside. Plus, we've got Puffy's latest song and the video trailer...
On the heels of his new deal with EPIC, which includes two albums, Puff Daddy has dropped the follow-up single to "Finna Get Loose" and it's named "Workin," which he also debuted it at the Hip Hop Awards.
The song also pays homage to his latest catch phrase, "Don't bother me, I'm workin."  During the Hip-Hop Awards, he also debuted a song called "The Auction" featuring Lil' Kim, Styles P, and King Los (playlist below). 
In the meantime, listen to the song "Workin" and watch a teaser for the Hype Williams-directed video now:
On television last night....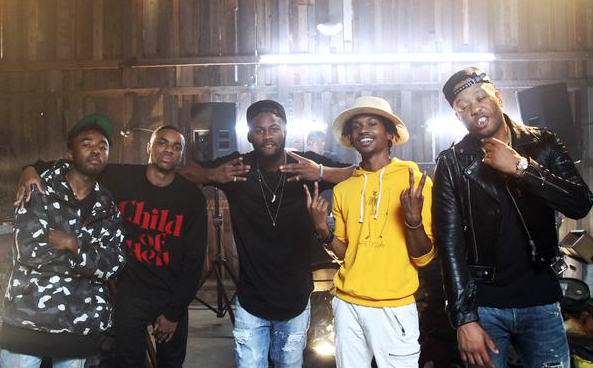 Over the weekend, TheYBF.com brought you play-by-play red carpet highlights and show tidbits about the 2015 BET Hip-Hop Awards (which were televised on Tuesday night). 
Now that the show has actually aired, we can proudly present to you performances from Future, Puff Daddy & The Family (with Lil Kim), T.I., Travi$ Scott and more.
Also, one of the show's major highlights are the various cyphers (and we've got those too!).  Get ready for roundup featuring DJ Premier and DJ Scratch mixing at the turntables while Vince Staples, Casey Veggies, Tink, Redman, Keith Murray, Erick Sermon, and Charles Hamilton bless the vocals.  And Doug E. Fresh kicks it off...
Cypher Playlist:
Performance Playlist: