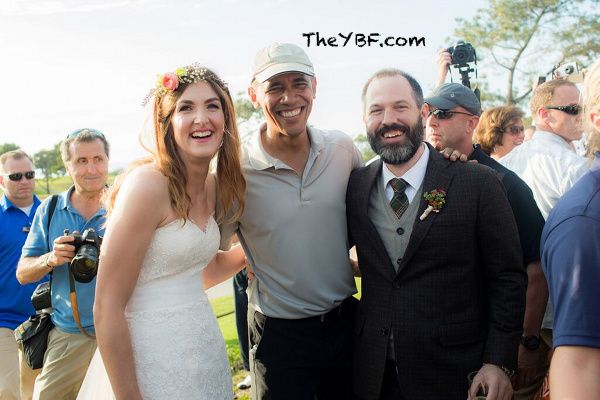 One very lucky couple will get to brag to all their friends about the time President Obama popped up at their wedding.  We'll explain how it went down inside....
Here's a fun story....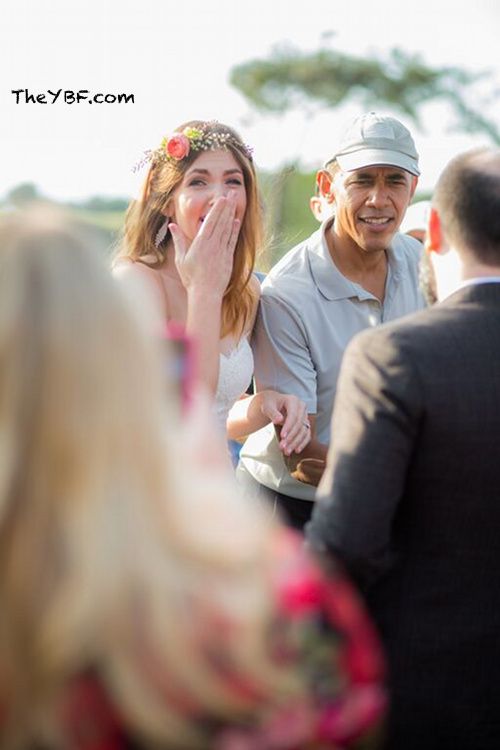 When it comes to fun wedding day stories, no one is going to be able to compete with the Tobes.  The San Diego couple recently wed at one of the most prestigious golf courses in the United States and got one of the most exciting wedding presents of all time.
Yep.....that's who you think it is.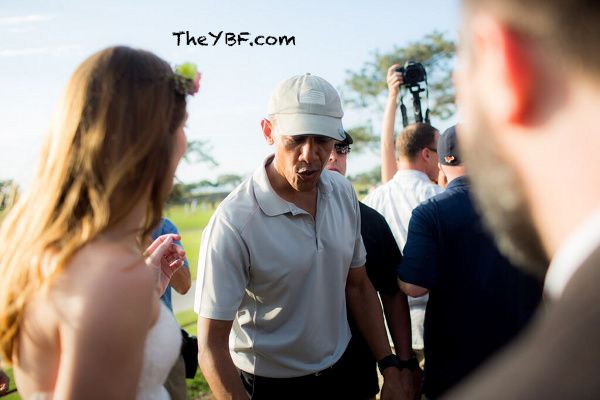 On their glorious wedding day (this past Sunday), newlyweds Brian and Stephanie Tobe were at The Lodge at Torrey Pines getting ready for the festivities when they heard that President Obama was in the area playing golf.
Their wedding was set for 4:30pm, right above the 18th hole and as they were prepping....they noticed their chance.  Stephanie told NBC San Diego, "We're stacked up against the window, looking out as we see him coming down across the green." Their photographers, Erin and Jeff Youngren, had been trying to see if the couple could get closer and were going back and forth on their walkie talkies.  Then everything starting coming into place.
The POTUS started shaking hands with other golfers, so Erin dashed into the bridal suite and said, girl get ready..."this is our chance!"  So Stephanie grabbed her long lace train and PUMPED IT! 
She said,"I picked up my wedding dress and just started running down the hall."  Along the way, her hubby Brian joined in the golf course dash. "Our friends are yelling and screaming the moment we come out onto the grass."  As she ran, only one thing was on her mind, "I gotta get there...I just had to get there."  
And she got there.  They both did!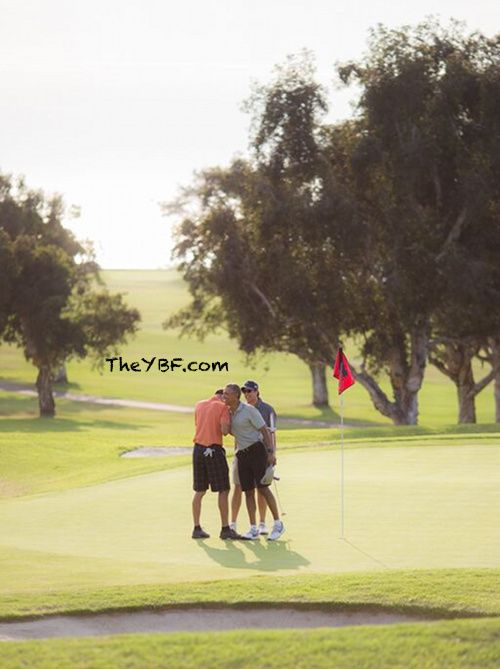 Stephanie added, "Honestly, I'm normally a pretty shy person, but man, yesterday, for the wedding day and in that moment, I didn't care about anything.  When I was running up to him, I just started crying.  I was in a state of complete shock.  I never thought we'd have a chance in the world to meet him."
Although the wedding got delayed an hour and a half because of all the commotion, the couple did get married and President Obama finished his game. 
We did not receive official word from The White House on how well he played.
Photography by The Youngrens/sjvideopraphy