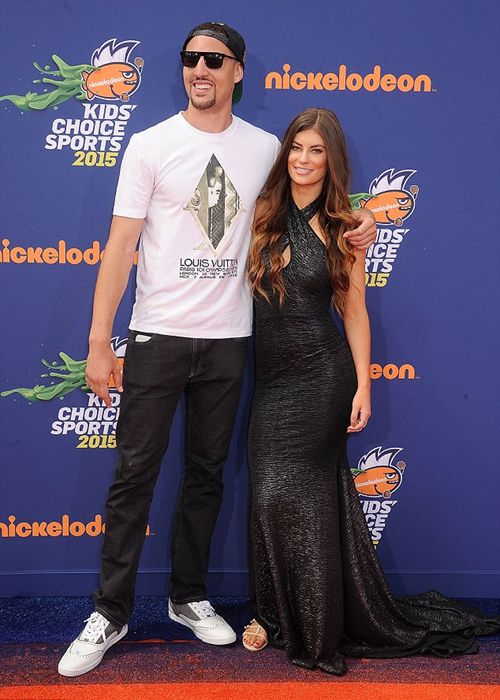 Chile...Instagram & Internet models are having the best year ever. They're getting reality shows (i.e. "The Westbrooks" show coming to BET soon), IG boutique businesses, plenty of ballers, and plenty of attention when they call out said ballers.  Deets inside on the hot water Golden State Warriors star Klay Thompson just got himself into....
It's a cold world.  And Internet stars don't give a damn how much you have at stake...they're all for blasting you publicly when they deem necessary.
Case in point: 2015 NBA champ Klay Thompson's most recent girlfriend Hannah Stocking.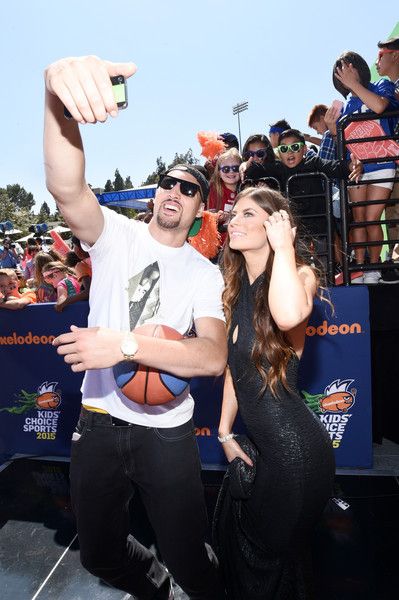 Unlike other stories claiming girlfriends/fiancee's are blasting their ballers for cheating, this one actually is credible and true.
Here's what we know:  Some time yesterday, Hannah, who is known to show off any and all of her body parts on Instagram as a "model," took to her Twitter to blast boyfriend Klay Thompson.
Despite some unconfirmed internet chatter claiming the two were broken up by the time she went on her Twitter rant yesterday, the two were definitely dating recently as they hit the carpet together at the Kids Choice Sports' Awards this past July (pics above).
Hannah tweeted yesterday about catching her man in the act.  She said:
'When you catch ur man naked in bed with a groupie.... lol @KlayThompson,'
Of course...Twitter was set ablaze with everyone chiming in about the blasting.  Hannah deleted the tweet, then continued to post other things to follow up her accusations.  She ended up deleting all the tweets, but you know nothing is ever deleted from the innanets.  Check out the screenshots below: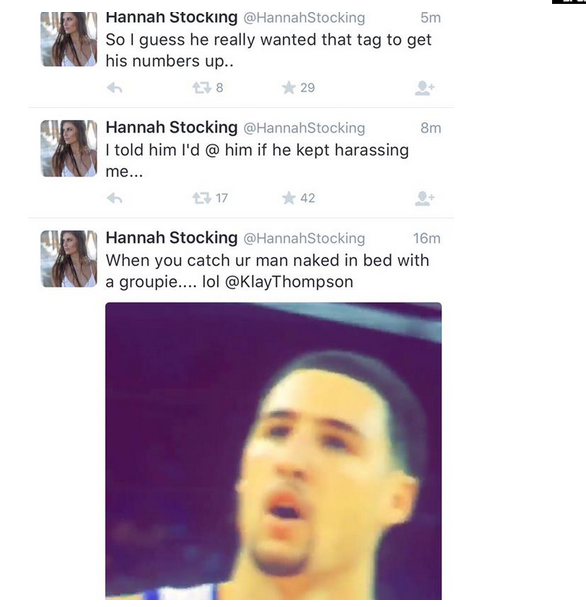 Bloop.  Even after deleting those tweets, she went on a "Favoriting" spree that also supported her original accusations.  We've got a shot of those too: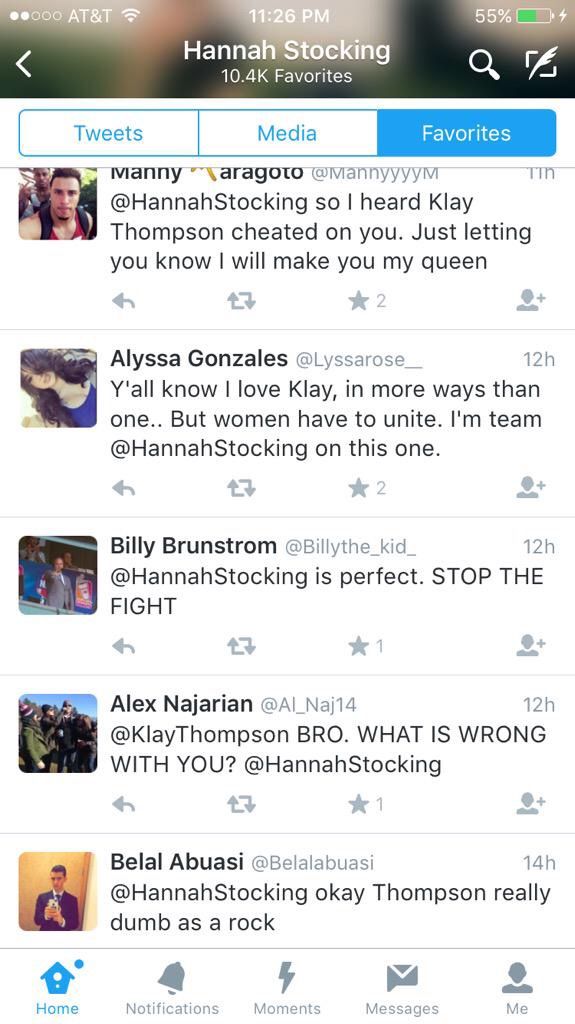 Hmph.  Meanwhile, Klay has remained mum about it all. 
He did recently post about his mom and his dad (above on the left), calling them his idols.
Fun fact: Klay's dad is retired Bahamian NBA star Mychal Thompson.  His older brother Mychel (spelled with an E) also played in the NBA previously and his younger brother Trayce plays in the MLB for the Chicago White Sox.
EXTRAS:
1.  Now we know Tyga did NOT get a welcoming reception when he popped up on girlfriend Kylie Jenner's family vacation in St. Barts recently.  It all aired on the E! reality show.  STORY
Photos: Twitter/Instagram/Getty