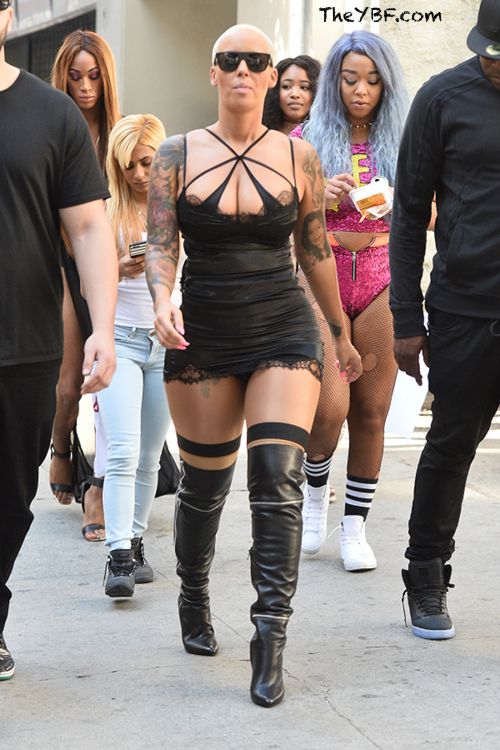 Amber Rose's SlutWalk went down today in L.A. with several thousand supporters and Amber standing up for her anti-slut shaming cause.  Get the pics inside, plus EJ Johnson walking around L.A. dropping dollars on some luxury furniture...
Say what you will about Amber Rose, but chick is physically standing up for her pro-woman cause....with thousands of supporters in tow.  And that, we do support.
Before she headed out to march against slut shaming today in Los Angeles, the model and ex-wife of Wiz Khalifa revealed to Hello Beautiful what inspired her to take on the cause.  It all stems from bad memories from high school:
"Because a lot of boys liked me, that obviously made me a whore. If I had a lot of male friends, people would assume I was having sex with them." After growing tired of defending herself, she reached a breaking point. "It was like, let them say whatever they want to say, I'm just going to go on with my life. I stopped caring and I know that's a difficult place for women to get to but I can be the mentor and advocate for them to look up to. My slut-shaming is on a whole different level than the average girl."
Check out pics of Amber, her manager Nick Cannon, and supporters carrying signs and making their presence (and their cause) known today.  Interestingly, Instagram removed several of the pics from the social media site due to the pics "not meeting community guidelines."  The supporters marched on and posted away to challenge societal rules about women's bodies and women not being judged for what they wear: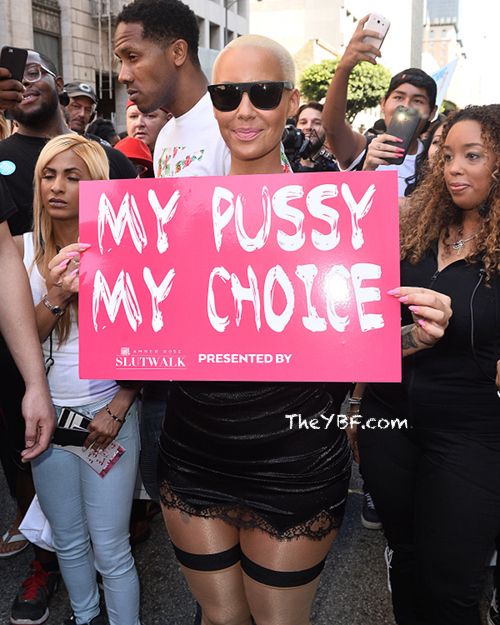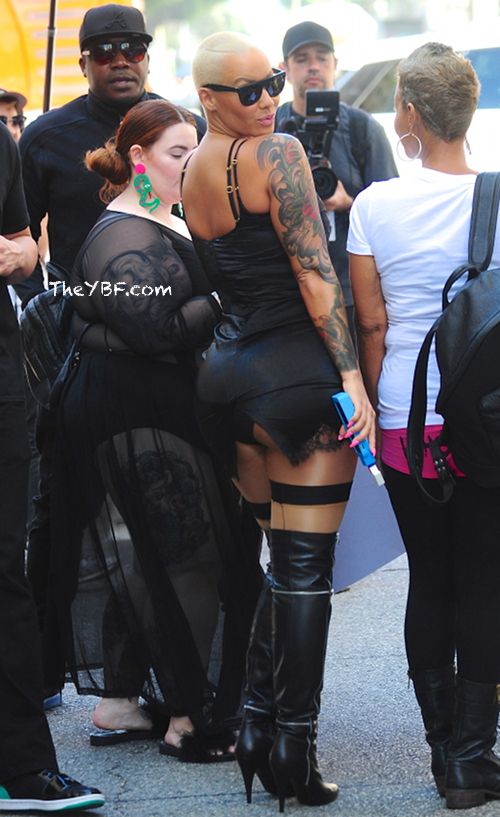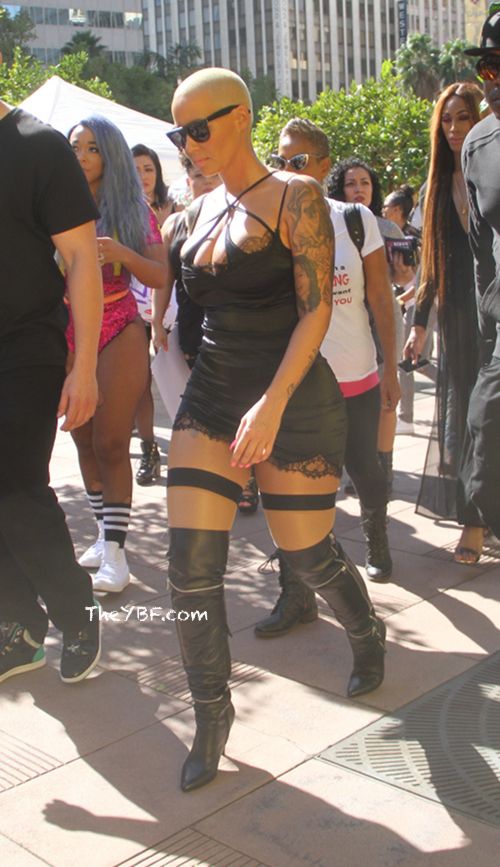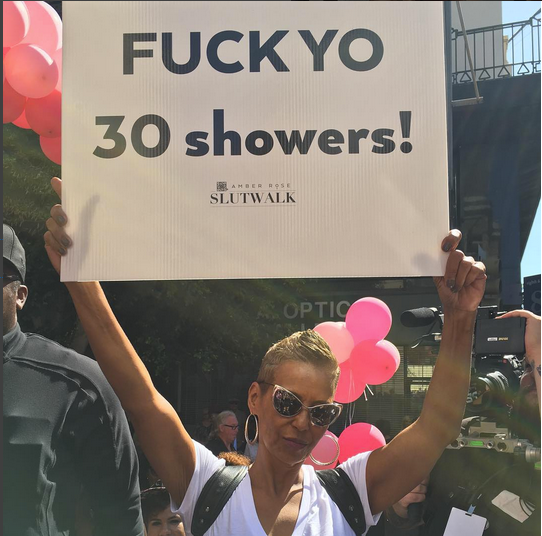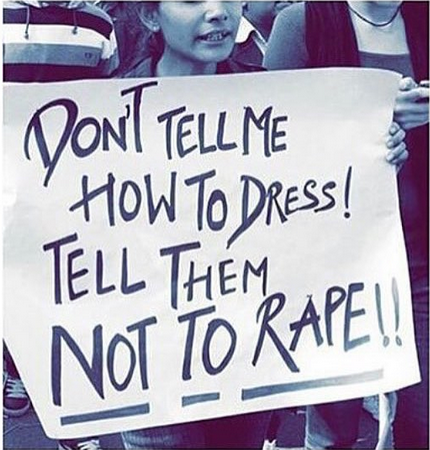 Also in attendance besides Nick Cannon -- Amber's mom, Janet Mock and comedian Amanda Seales.
Check out Amber telling her story to the crowd. She broke down in tears talking about what has happened to her in the past from high school on, and she also forgave Kanye and Wiz.
Elsewhere in L.A., EJ Johnson was also spotted walking around for a cause.  The cause of spending money: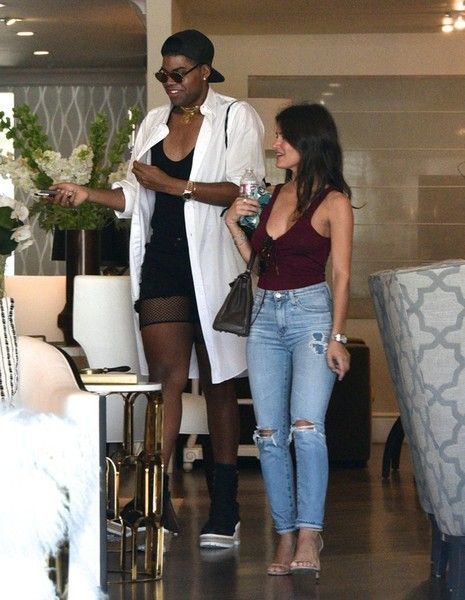 He was spotted out with his "Rich Kids of Beverly Hills" co-star Roxy Sowlaty, who is also an interior designer, hunting for new luxury furniture. The twosome hit up the J.Alexander store on Robertson Blvd before heading to lunch.
Fun times.
 
Photos: FameFlynet/Splash