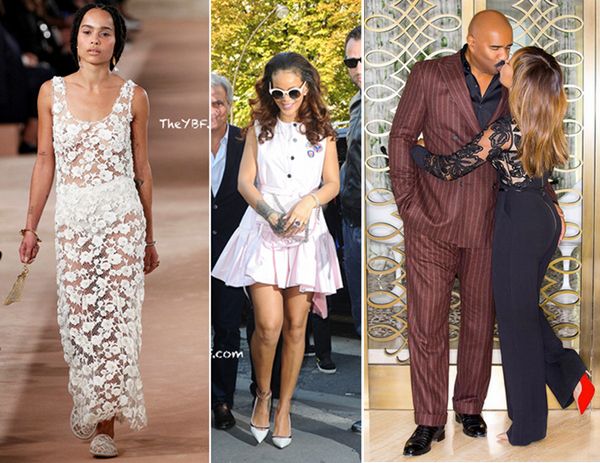 Because Paris is for fashion...and lovers...find out what Zoe Kravtiz, Rihanna and The Harveys are up to in the City of Lights...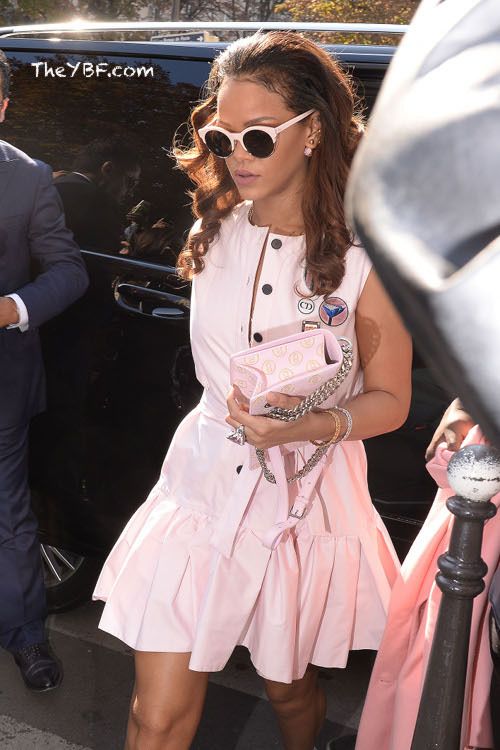 Hello gorgeous!  Rihanna is the face of the House of Dior for a reason.  When she rocks it, she rocks it head to toe and does so flawlessly.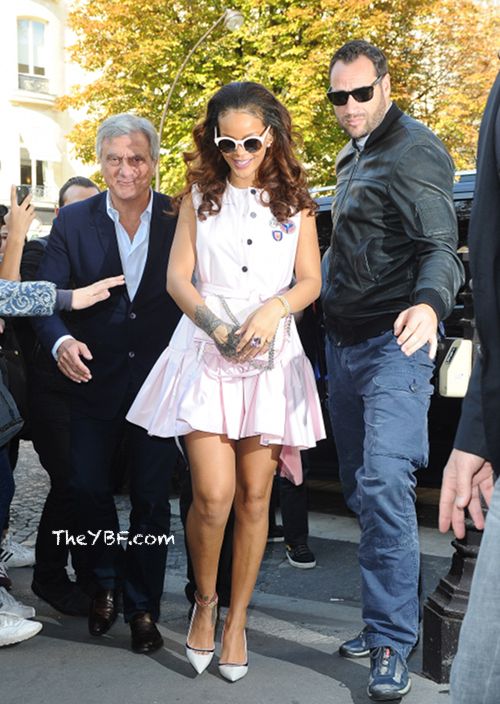 The pop diva was spotted hopping out her private car and heading to the Dior boutique on Avenue Montaigne and then lunch at L'Avenue with the Dior President and CEO Mr. Toledano.  She rocked a flirty pink Christian Dior button-front ruffled hem dress, a matching pink Christian Dior monogrammed purse, Dior shades and a killer pair of Dior pumps for her day out in Paris today.
On a side note, shout out to her cute bodyguards...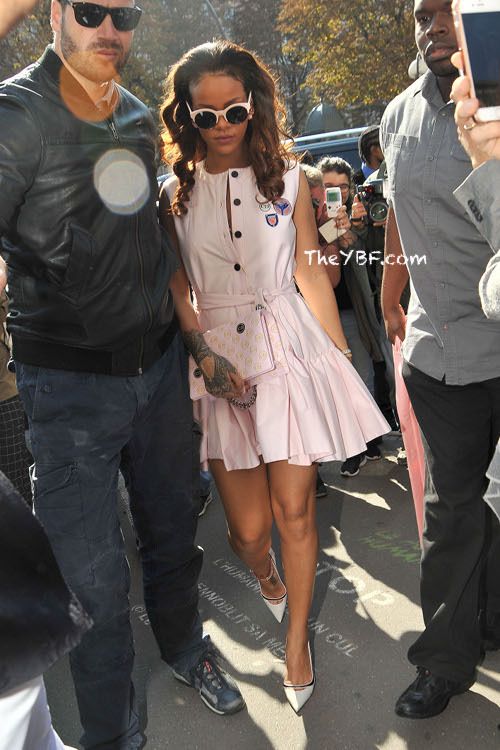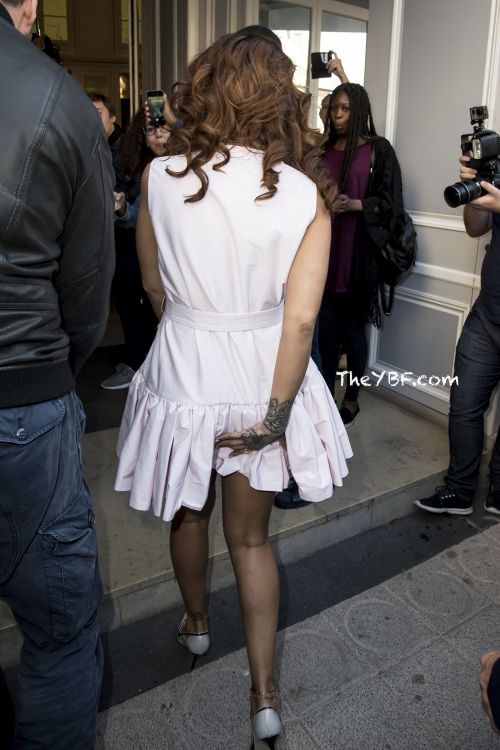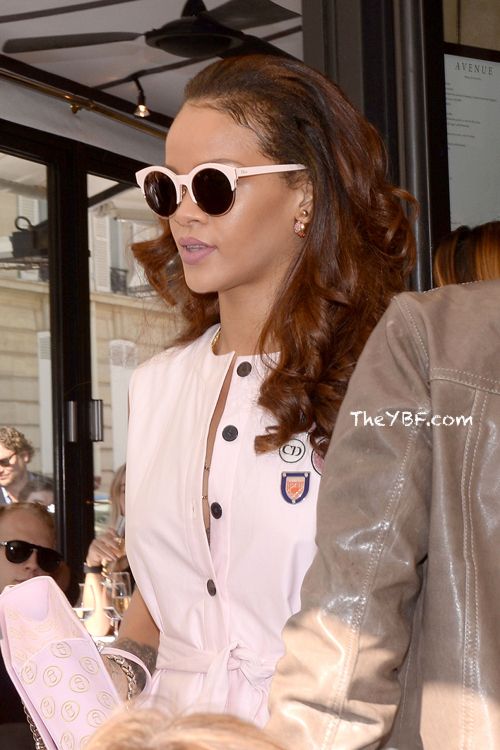 The look is giving us a sporty chic vibe, and we love it. 
RiRi is fresh off hitting the front row of the Dior Paris Fashion Week show Friday with her whole fam.  Fab times.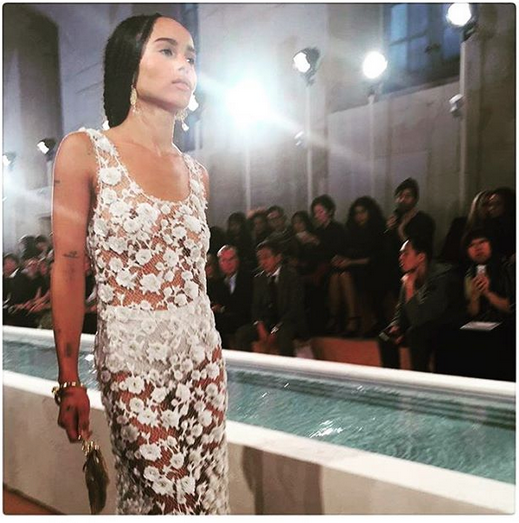 Late last night, Zoe Kravitz popped up in the Balenciaga show for Paris Fashion Week.  She was a surprise model for chief designer Alexander Wang for his last show as Creative Director of the brand.
She rocked head to toe see-thru white lace, including the slippers, as she fit right in with the models on the runway.   The Divergent Series and Dear White People star called walking in the major show "fun."
Check out the video she posted video below:
Also in Paris today: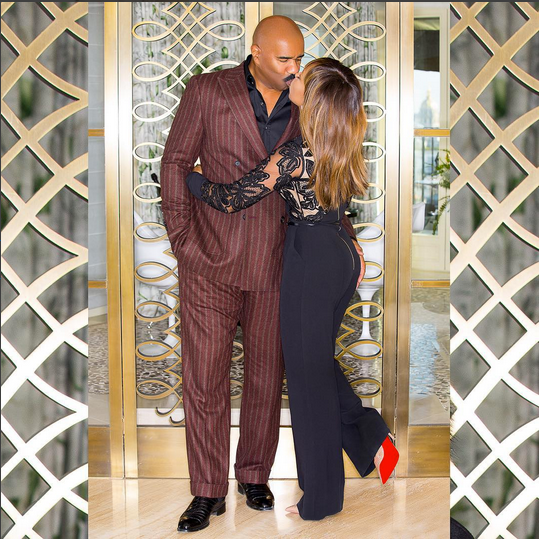 Oh yes. While Marjorie Harvey was getting in her personal photoshop before heading out to the Elie Saab show, she got in some 'french kisses' with husband Steve Harvey.  Adorbs!
Y'all know Marjorie is a Fashion Week queen...in every country it seems. So expect more pics from her soon...
Yesterday after the Paris shows:
Jada Pinkett Smith went to grab a little nosh with Balmain Creative Director Olivier Rousteing and Kris Jenner.  We can only imagine how that dinner went down...
Photos: Marjorie's IG via Rob Ector/Zoe's IG/Getty/Splash/INF