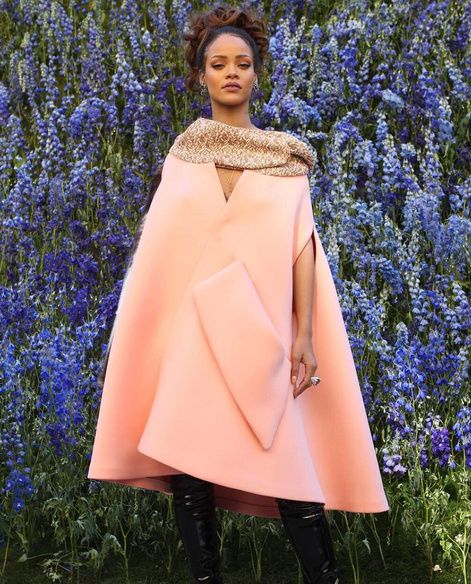 Nothing like setting your day off in Paris with head-to-toe Dior.  Check out the brand's frontwoman Rihanna taking over today's Dior Fashion Show in Paris with pinks and furs...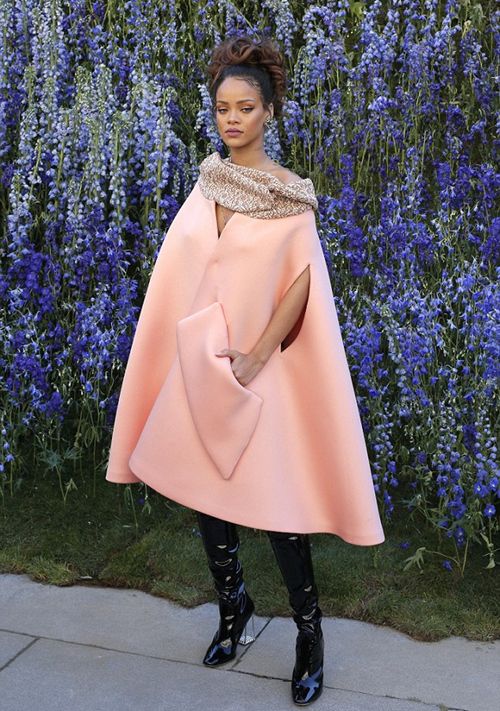 Rihanna's not new to this Paris Fashion Week thing.  The face of DIOR showed up to the clothing brand's Paris Fashion Week show today in a gorgeous pink Fall 2015 Couture cape-like coat, a Dior snakeskin clutch and black shiny Dior boots that went all the way up to "there."  And it worked.  For Rihanna.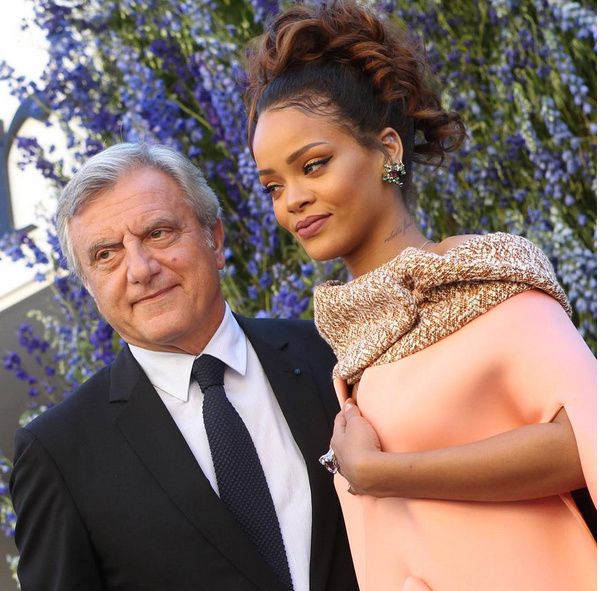 After posing it up with Sidney Toledano, the President and CEO of Christian Dior Couture, RiRi showed off her gorgeous threads that came complete with a one-sided fur sleeve on the coat: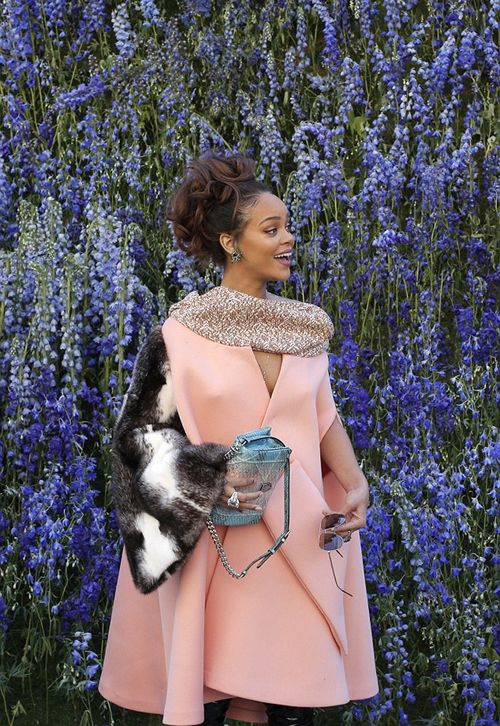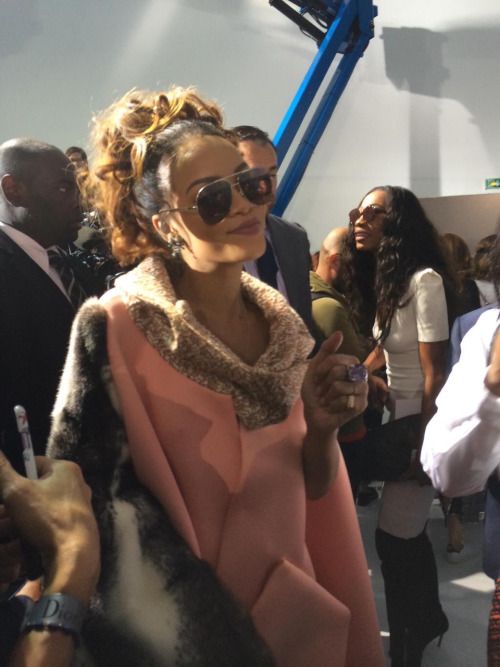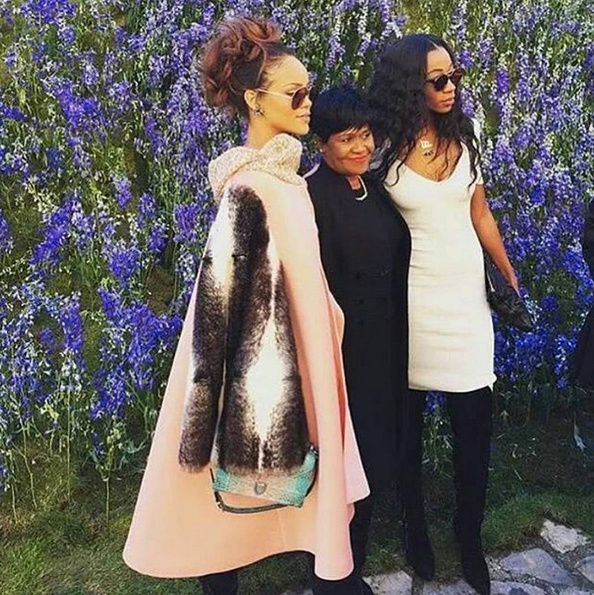 Her mother and bestie Melissa Forde were on hand (as well as her little brother Rory who she was pictured with inside).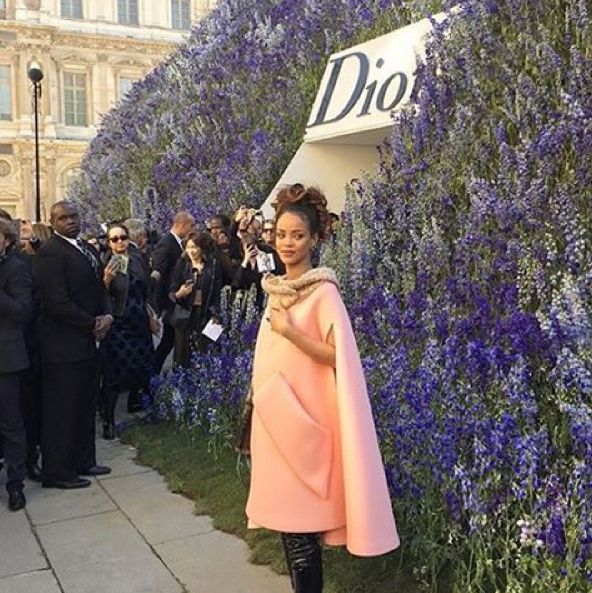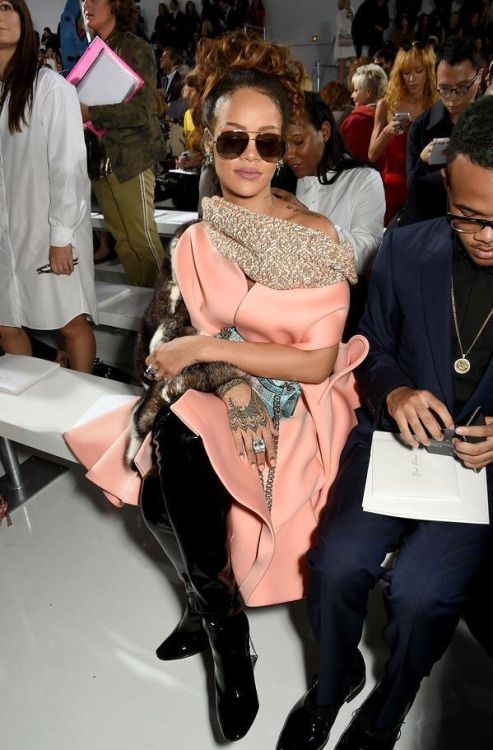 Sitting.
She even paused for a selfie from the front row.
Over on her Snapchat, Ri gave her followers a peek at what it takes to get a concoction like this together: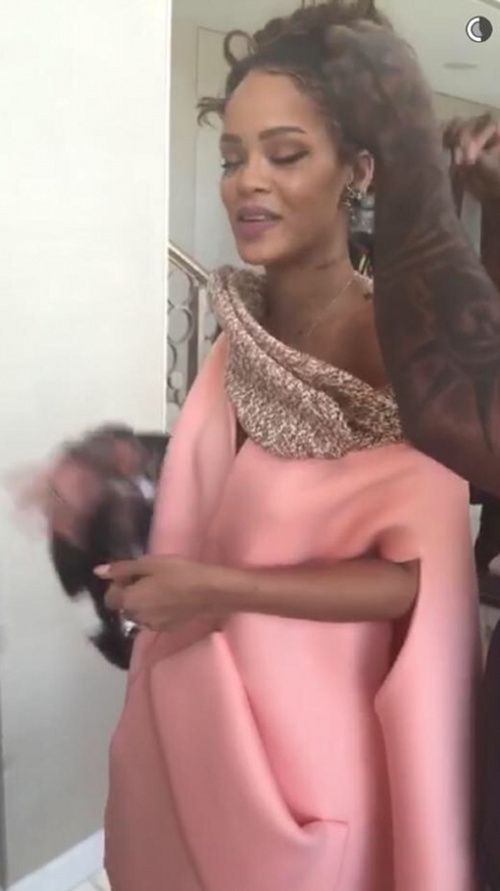 Only Rihanna.
Photos: Wireimage/Tumblr/Snapchat/AP