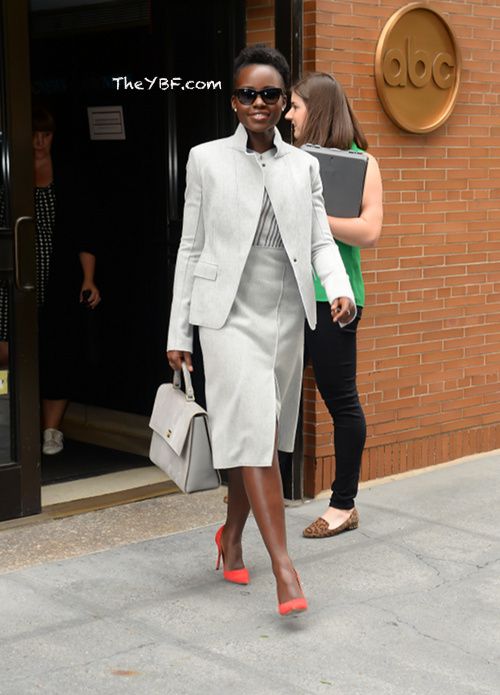 Lupita Nyong'o is on the promo trail for the numerous projects she has a hand in. And, of course, she's looking effortlessly chic while doing so.
Come inside to find out why the Oscar winner loves stage acting, what she has coming down the pipeline and how she felt shooting for her 2nd VOGUE cover inside….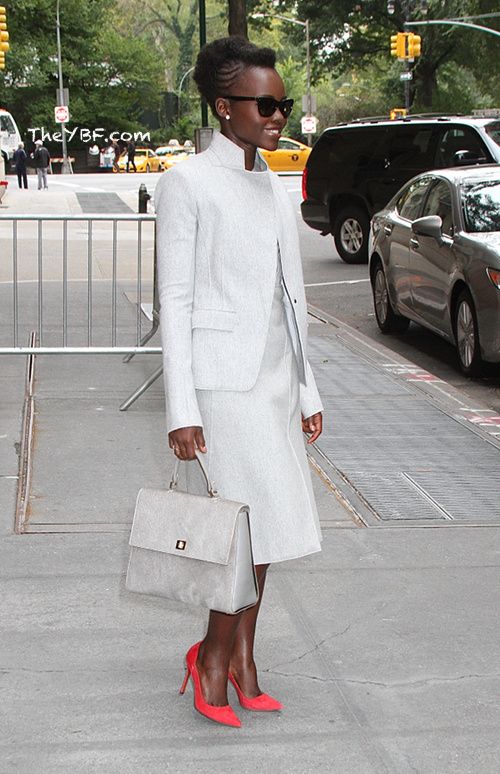 In case you were wondering, Oscar winning actress Lupita Nyong'o is booked honey. Lupita stormed Hollywood with her role in the Academy Award winning drama 12 Years A Slave, where she won the award for Best Actress in Supporting Role. Since then, Lupita has been all over red carpets, magazine covers and commercials as the season's "IT" girl. And she doesn't show any signs of slowing down.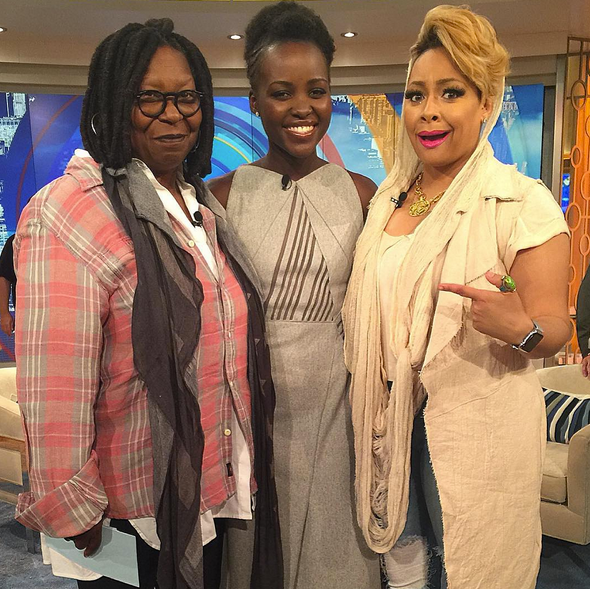 The stunning Kenyan beauty, looking amazing in a Hugo Boss dress, stopped by "The View" this morning to chit chat with co-hosts Whoopi Goldberg and Raven Symone about her role in the off-Broadway play "Eclipsed" (playing now) and her love for the stage. If you didn't know, Lupita is no stranger to stage acting. She honed her acting skills at Yale University.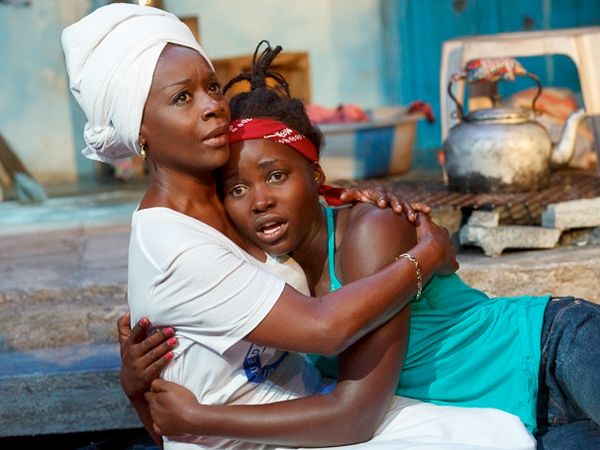 During her interview, she revealed her new role is the first time she has been back on the stage since leaving school. Above, is a shot of her in action. So, how does it feel? "It feels so good to have a live audience and to go through that experience together," said Lupita. In the play, Lupita plays the newest and youngest sex slave being held captive by a rebel commander during the Liberian Civil War.
The YBF chick then talked about her first time going to Disney Land.  But it wasn't all play at Disney as she went to promote three projects she has in the works, including Jungle Book, Star Wars and Queen of Katwe.
While she's knocking out these roles left and right, Lupita said she's also focused on producing right now. We told youshe'll be directing AND starring in the indie drama Americanah, along with David Oyelowo.
Last but not least, the Hollywood starlet gushed about her second (and history making) VOGUE October 2015 cover (which we tipped you off about before it was released). She reflected on the amazing experience saying, "This was one of the most memorable shoots for me. I was wearing couture and felt so good to be wearing all these hand made pieces. I felt really beautiful in this shoot. It was such a spectacular experience."
Loves it.
Check out her full interview below:
Lupita will be starring in "Eclipsed" until it wraps November 29th at the Joseph Papp Public Theater.