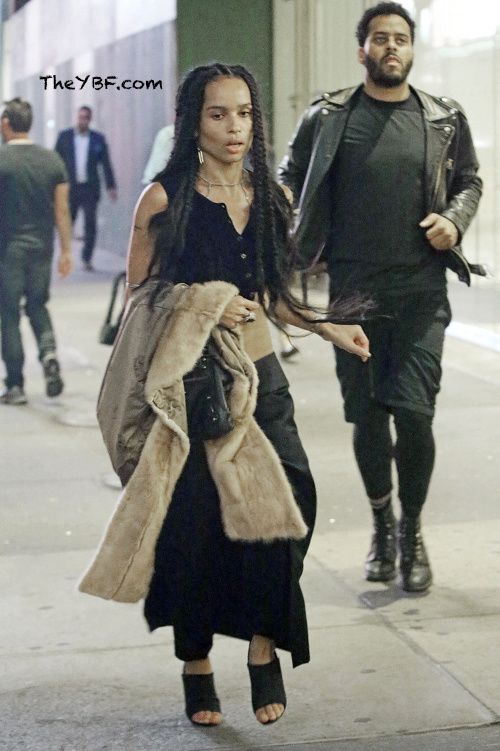 Zoe Kravitz and her new boyfriend George Lewis, Jr. (aka Twin Shadow) made their coupledom status official (publicly) with a date night on Broadway…that they were almost late to. Peep their cutesy shots inside….
We told you DOPE star Zoe Kravitz may have a new man in life. And from the looks of things, it appears the actress/singer and singer George Lewis Jr. (aka Twin Shadow) are official.
Remember when we caught the twosome locking lips in Miami a few months back? Mmmhmm.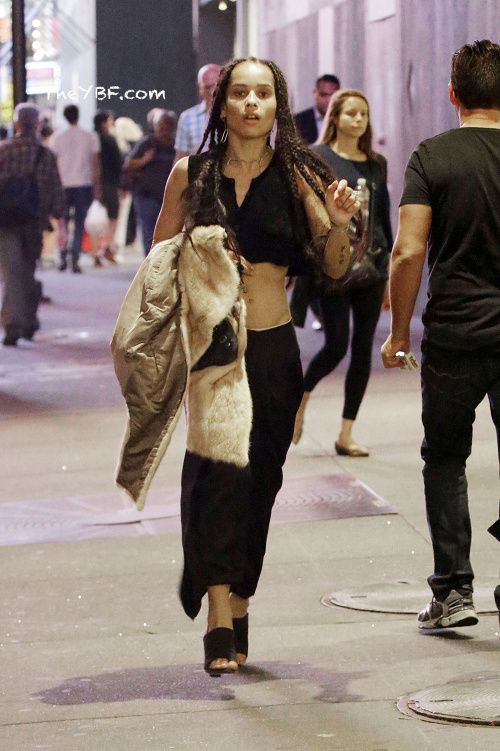 Last night the two singers, who performed a rendition of Sade's "No Ordinary Love" on late night TV, rushed to catch the Hamilton musical at the Broadway Theatre for their cutesy date night. And they almost didn't make it.
Before heading out....
Zoe posted a coupledom shot of them holding hands with the caption, "Date. Night. @thetwinshadow [kissy emoji]". Looks official to us. Congrats to them on finding love.
By the way, we're getting a serious Lisa Bonet& Lenny Kravitz vibe.  Like parents, like daughter.
Photos: Pacific Coast News/Zoe's IG