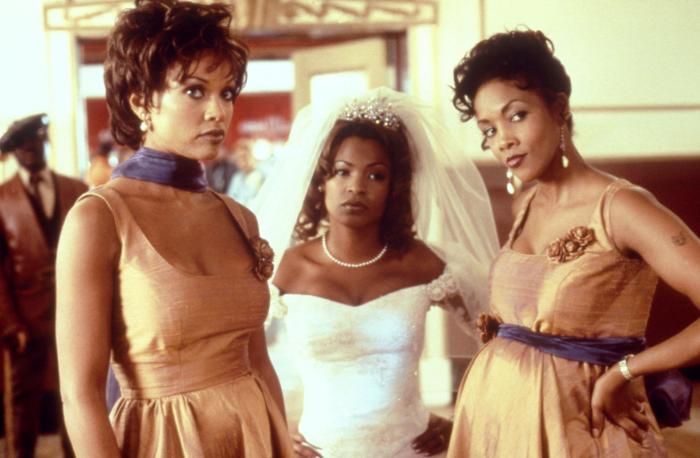 Are you ready for "More Soul Food?"  We've received word that there's a planned revival of the beloved movie turned tv series.  Get deets on the re-up inside...
MaDea aka Big Mama aka Grandma (or inset your family matriarch's name) is in the kitchen heating up the stove again for a reboot of one of Black America's more beloved series, Soul Food.
Back in 1997, when Hollywood first began to recognize the power of Black cinema, Vanessa Williams, Vivica Fox and Nia Long (atop) teamed up for what would go on to become a beloved film about Black family love.  The phenomenal success of the film who leaded to a cable television spin off for SHOWTIME starring Boris Kodjoe & Nicole Ari Parker (who met on set), Darrin Dewitt Henson, Rockmond Dunbar, Malinda Williams and the "other" Vanessa Williams.  Now, we've learned that the series will be reboot.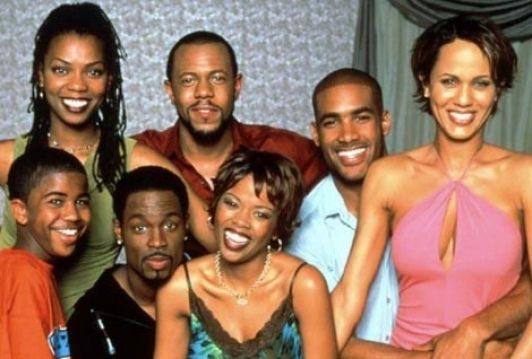 According to THR, movie studio Fox 2000 is planning a sequel called More Soul Food, based on the 1997 ensemble film.
George Tillman Jr., who wrote and directed the original, is writing the new script with Nathan Skulnik. George will also reconnect with the films original producers Tracey and Babyface Edmonds.
The film, earned $43.7 million (huge at the time) while the Showtime TV series aired from 2000 through 2004.
While a synopsis has not been released, THR says the sequel will chronicle the new, millennial generation of the Joseph family who all have to deal with cell phones, social media and finding ways to remain connected in in the ways the elders of the family once held it together.
So far....there's no word on if any of the movie/tv stars will be invited to reprise their roles.


Who would you like to see return to play their role?!/>