We're pretty clear that Grace Jones IS NOT one of Kim Kardashian's 35 million Twitter followers.  She doesn't find her interesting.  Or impressive.  In fact, she calls her "basic" in her new bio.  More inside.....
Today, living legend/icon Grace Jones heads into book stores with her autobiography, "Ill Never Write My Memoirs", where she recounts stories of an abusive childhood in Jamaica, modeling in Paris with Jerry Hall, doing drugs at Studio 54 and being one of the first Black women to land a leading role in a "Bond" film.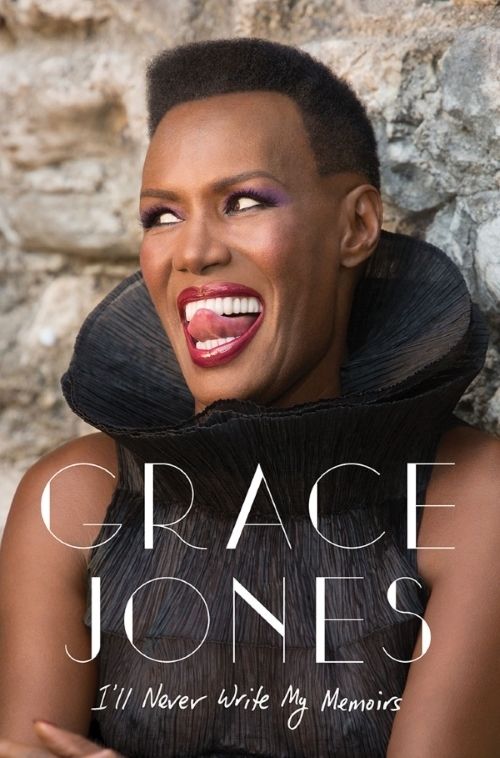 Throughout the candid book, Miss Grace Jones does not hold back her feelings when it comes to the numerous pop starlets who've followed in her footsteps (without giving her proper credit).  In a previous post, we reprinted an except where Grace SPRAYED everyone including Nicki Minaj, Miley Cyrus, Beyonce and the biggest culprit, Lady Gaga.
Now that the book is in stores, we've learned that Kim Kardashian got sprayed too.  In fact, Grace used the word "basic".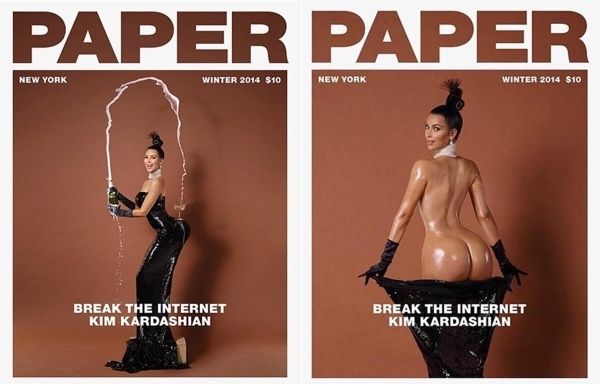 Remember when Kim allegedly broke the internet by showing us her T&A (again)?  Grace was unimpressed.  Mainly because Grace broke the "art galleries" with an almost exact shoot back in the late 70's with the same photographer Kim used, the famed Jean Paul Goude.
Grace and Jean Paul are ex-lovers and they share a son together.  It seems Grace was a bit P.O.'d that he would compromise his artistic integrity and work with Kim....recreating ish he'd ALREADY created.  Where's the "art" in that?  Here's what she says in her book,
"When he took a photograph of Kim Kardashian with a champagne glass perched on her ass in an impossible pose like the ones he did with me over thirty-five years ago, I asked him why he was giving her – a basic commercial product – his ideas? This seemed to contradict his spirit of integrity, which he has protected for so long. Why was he repeating himself, just to give her a little flare of publicity, quickly absorbed by the next puff of self-promotion?"

Well, he replied, 'I got the feeling that if I didn't do that photograph, she would have simply copied the idea anyway. I might as well copy myself.' His ideas are are so powerful that repeating them decades later still causes a hell of a fuss, however temporary...He might have done it to wind me up a little as well. Which he did."
Well....
"Ill Never Write My Memoirs" hits bookstores today.  By the way, Kanye and Kim's reported due date for their second child is December 25th, Christmas Day. 
Photo via PAPER/Getty