In today's new music we have "Dance" from Dawn Richard, Lil Mama's "Too Fly" record and news about Kanye West's next big gig. More inside...
Former Danity Kane songstress D∆WN has moved onto the third installment of her album trilogy, kicking off The Red Era with a new single, "Dance."
The danceable track is produced by Noisecastle III and Swagg R'Celious and was written by hitmaker Ester Dean.
Dawn opened up to Rap-Up about the single saying"I wanted to create a vibrant atmosphere. The Red Era is about moving on, redeeming yourself, and finding redemption. It's time for people to start feeling good and start embracing who they are while dancing in their own light. That time is now … Let's DANCE!"
Listening to the single, you'll notice that the song is a bit more radio friendly than her previous efforts. Dawn explain the switch-up saying,
"This last era will be more mainstream than I've been in a while. It's vibrant and it's fun. I've been dark for a while, so I'm in a really happy place and I can't wait for the next chapter."
The Red Era launches in 2016. 
In other new music...
Actress and rapper Lil Mama is releasing a mixtape named Tape Me Back and this week, she released the second single "Too Fly."
The single is built upon a sample of DJ Kool's "Let Me Clear My Throat," with LM spitting bars like:
"If I was born in Trini and moved to the states, with the rage I make I would have got deported/And the stunts you be pulling, like you bloody, bloody mad/Till I smack you with the pad when I'm writing these anthems."
The song follows her viral single "Sausage" which dropped a few months ago.
In other news...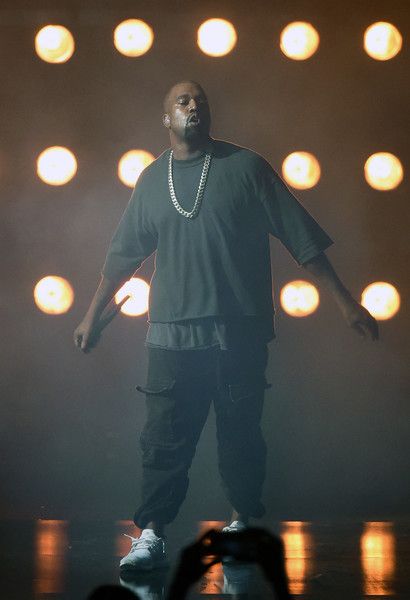 Kanye West has signed up to perform for some deep-pocketed Democrats.
He is scheduled to joined President Obama on Oct. 11th at a fundraiser in San Francisco for the Democratic National Committee. The afternoon concert will take place at the Warfield, a 2,300 seat venue and will run folks between $250 and $10,000.
Kanye, who is allegedly gearing up for his own run in 2020, will reportedly perform material from his forthcoming album Swish.
EXTRAS:
1. DMX was released from jail after serving two months of a six month sentence. Story.
Photo via Getty