Drake had Howard University in a total frenzy (again) yesterday after popping up at a bookstore on campus. Following his visit, he had a sign language help him diss Meek Mill. No lie. Check it inside….
Drake sure knows how to pull off a major surprise.
Students at Howard University lost their minds when the 6ix God popped up at a bookstore on campus yesterday. If you didn't know, Drizzy and HU have a bit of history together. A few years ago, the Young Money star hit the stage for a surprise performance during the HBCU's homecoming, along with 2 Chainz& Pusha T, where utter madness broke out. HU students completely lost it, rushing the stage, causing mass hysteria. It was CRAZY!
So when the Canadian rapper returned to campus, it was almost as crazy as when he performed:
Once word got out that Drizzy was on campus, students raced to the bookstore to get a glimpse. Check it above.
As for the lucky ones who happened to be in the store, they nabbed a few photo-ops with the sexy rapper:
On Instagram, Drizzy captioned the picture above, "Met some wonderful ladies from Howard today! I always love to visit the campus. One of my favorite shows I have ever done was Homecoming! Thanks for all the love." Aww....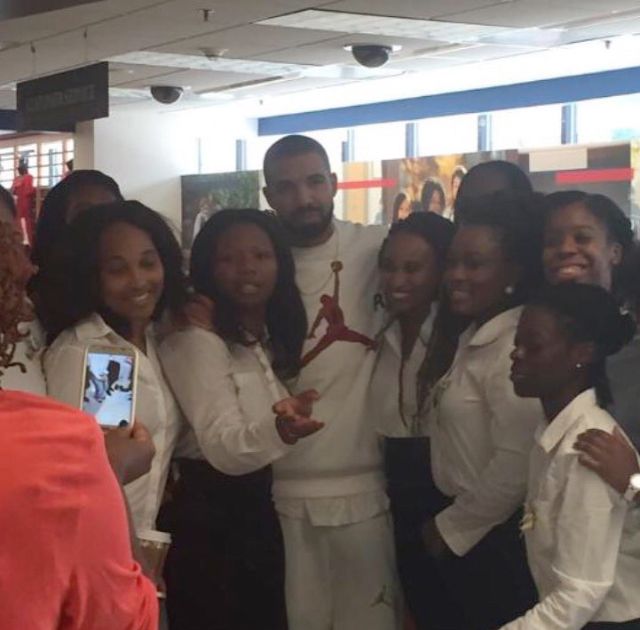 Lucky chicks.
At the time, rumors were circulating that Drake was getting some Howard gear to wear to an upcoming performance.  Students are buzzing that he may be back next week to perform for their 2015 Homecoming.  We shall see...
Turns out, Drake was tapped to headline at the inaugural Landmark Music Festival held at West Potomac Park in D.C. last night.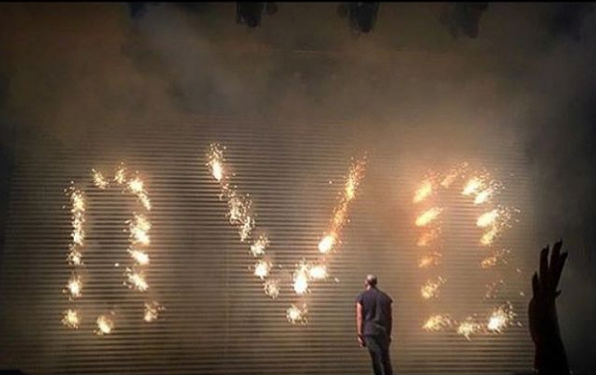 The highlight of his set? When he dissed Meek Mill (yeat again). At one point, fans were screaming out "F*CK MEEK MILL" and Drizzy responded,"Don't worry, he's dead already." Bloop!
But, the Canadian rapper put the icing on the cake when he had a sign language interpreter on stage to sign his Meek diss track "Back 2 Back." You know, just in case you're hearing impaired.  Drake wants all his bases covered, because he's got a message to spread. [It's unclear if the interpreter was there for the entire concert.]
Check it below:
Gotta love it.
Photos: Drake's IG/@wordonrd/@416ovo246navy