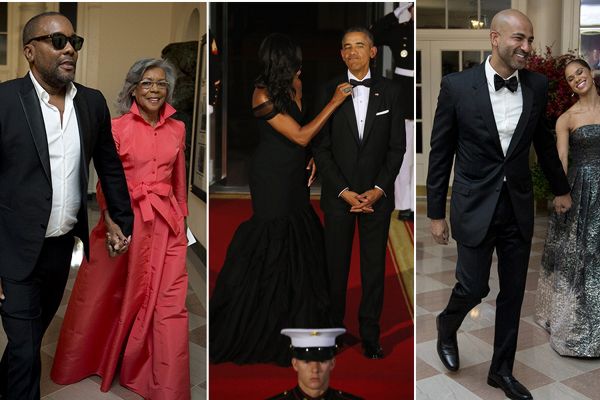 When that swagger is on hundred (thousand), you floss on the steps of the White House.  Read on to see First Lady Michelle Obama and President Obama serving up relationship goals and looking like perfection at Friday night's White House State Dinner, plus Misty Copeland and her fiance, Lee Daniels, Ne-Yo and more making their arrivals....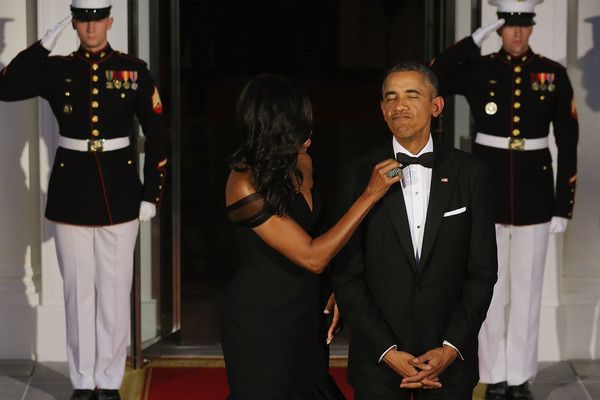 Yep, that's how FLOTUS & POTUS worked their own red carpet Friday night at the White House State dinner.  First Lady Michelle fixed her man's tie....all while he looked like he knew he had the baddest chick on earth.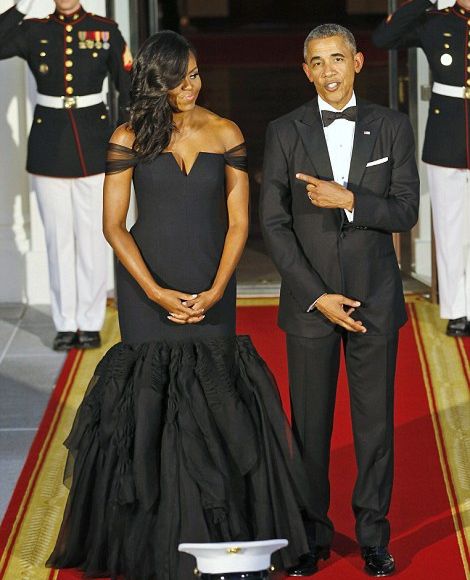 Loves these two.  The State dinner was in honor of Chinese president Xi Jinping.  So our gorgeous First Lady, who is always strategic in her choice of clothing, rocked a custom black off-the-shoulder gown by Chinese-American desigenr Vera Wang.
The First Couple welcomed China's First Couple -- Xi Jinping and wife Peng Liyuan -- upon their arrival: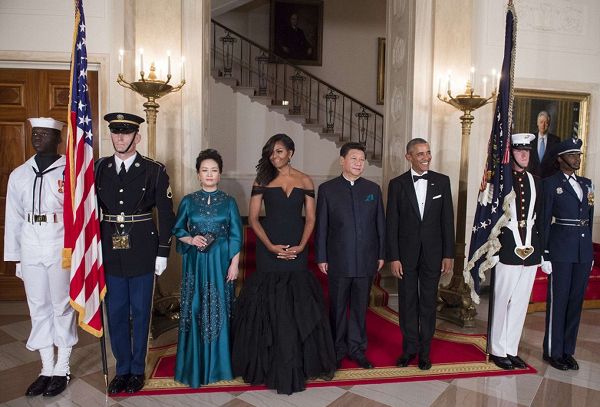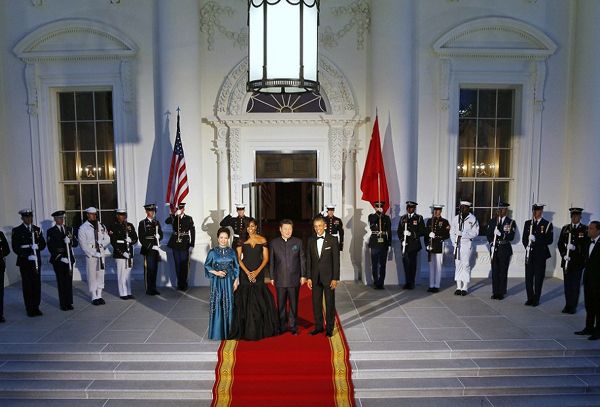 Then snapped a few pics before heading inside.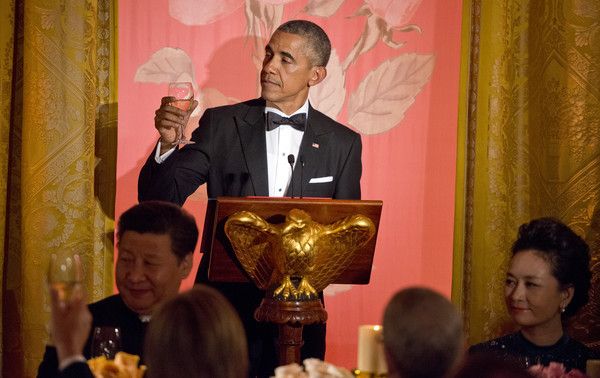 Mr. President, fresh off hosting the Pope at the White House, shared a toast in the East Room celebrating the agreement Obama and Xi announced on curbing climate change and an understanding on cyber security. 
The celeb arrivals were definitely on point:
Prima Ballerina Misty Copeland arrived with her fiancé Olu Evans in this gorgeous strapless ombré gown.
Jackie O realness.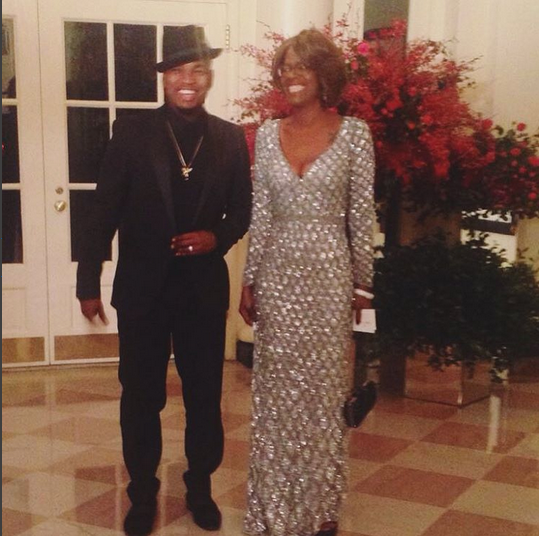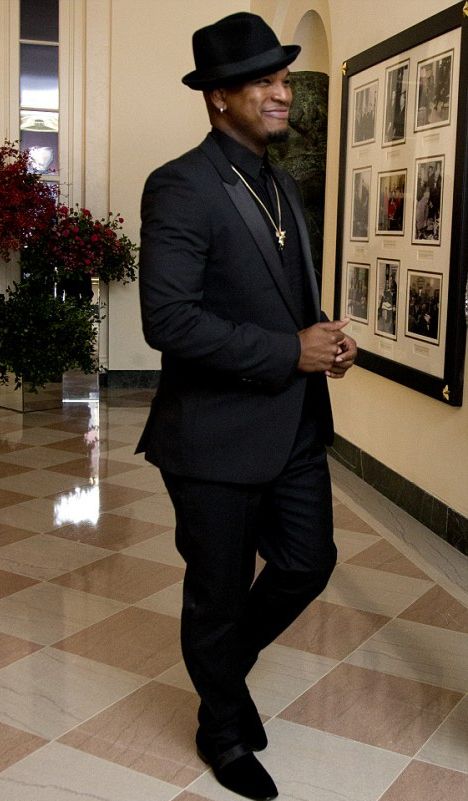 Ne-Yo arrived with his mom Loraine and performed after dinner.  Looks like his pregnant fiancé Crystal Renay sat this one out.
Director and "Empire' creator Lee Daniels brought his fab mom Clara (in Oscar de la Renta).
Fab times!
Photos: AP/Getty/Ne-Yo's IG/Misty's IG