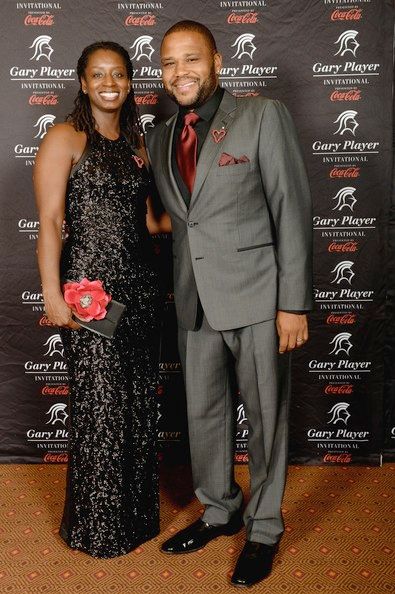 "black•ish" star Anthony Anderson will be heading to divorce court soon..reportedly. Sources state his wife Alvina Stewart has filed for divorce after 20 years of marriage. Deets inside….
Oh no!
"black•ish" husband/dad Anthony Anderson is going through some real life issues. He's reportedly headed to divorce court after his wife Alvina Stewart filed paperwork to leave her husband of 20 years.
The EMMY nominated actor and his estranged wife got married in 1995 and also share two teenagers together, a 19-year-old daughter named Kyra and a 15-year-old son named Nathan. According to TMZ, Alvina is seeking joint legal custody and primary physical custody of their minor child including "reasonable visitation" for the ABC star.
Oh..and there's more.
She's also seeking spousal support for her husband. According to the paperwork, Alvina listed their date of separation as April 1, 2015, 5 months before "black•ish" premiered on network television. Hmm…wonder if she'll still get a piece of THAT pie. Guess that further explains why he had his son on the red carpet at the 2015 EMMYs rather than his wife.
Anthony has been doing plenty of promo this week, and he seemed to be in great spirits.  So this comes as a bit of a surprise.
Sad to hear after being together for so long...
Photo: Getty