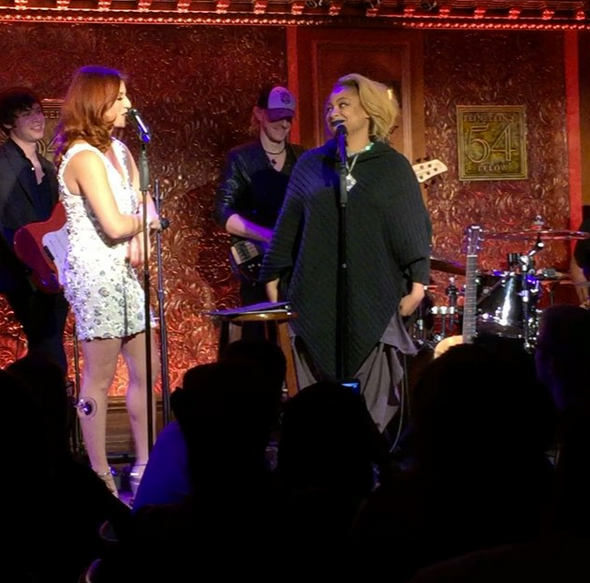 Disney alum Raven Symone and her former "That's So Raven" co-star Anneliese Louise van der Pol was busy serving nostalgia with a performance of the hit show's theme song. Check it inside...
If you are (or were) a Disney fan, you're in for a treat!
"The View" co-host Raven Symone reunited with her former co-star Anneliese van der Pol, who played Raven's bestie Chelsea, on stage at Broadway's Supper Club 54 Below earlier this week. And once they hit the stage together INSTANT nostalgia happened.
The former co-stars (who are still great friends) performed the "That's So Raven" theme song together. And it was awesome. Enjoy it while you can, Raven said you won't be hearing her sing this song again for a very long time. Peep the clips above and below.
Fun times!