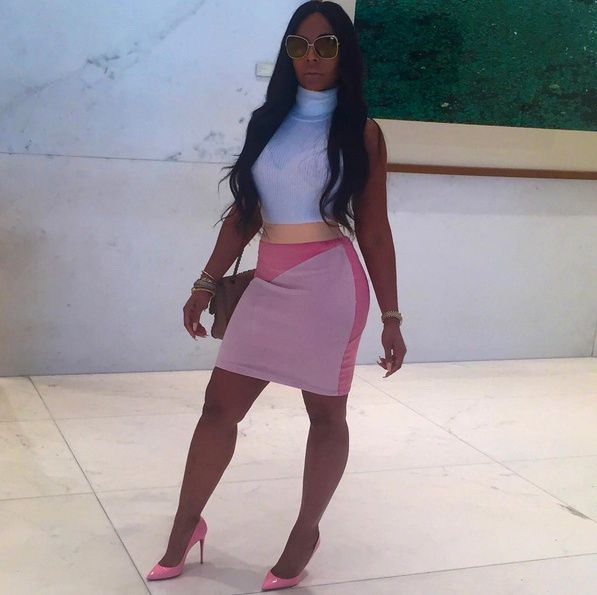 We're taking it back to the 2000s and catching up with former Murder Inc. moneymakers Ashanti and Ja Rule. Find out what they are up to inside....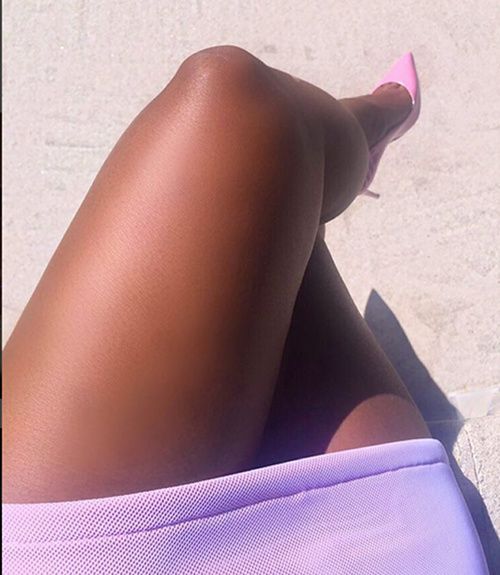 R&B songstress Ashanti isn't letting any grass grow under her feet.  After her breakup with Nelly a few years ago, she joined "Army Wives", went on tour and created a series of bikini pics on Instagram that gave us serious body envy.  We like the fact that she lives her life as a single gal with a lot of options.
After the debut of Nelly's "The Fix  video, where he's suddenly so "transparent" about his relationship, we wanted to see how Miss Ashanti was living.  She's fine.  In fact, she's extra fine.  Her body is still on point and she's still in demand.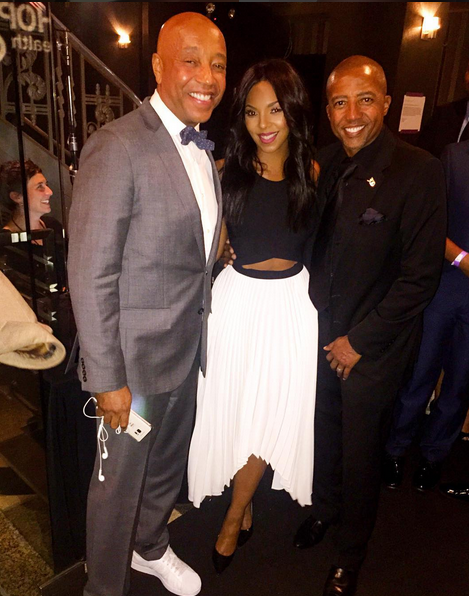 Ashanti tours regularly (especially overseas) and she also gives freely of her time to charitable works. A few days ago, she attended the Hip Hop Public Health Ceremony with Kevin Liles and Russell Simmons. And today, she posted a video with Dr. Oz. She captioned"Me & @dr_oz are working on something pretty cool. #hhph #pha" 
This should be interesting...
Coming to MTV....
The success of the Murder Inc. record label wasn't built on Ashanti records alone.  Ja Rule literally ruled the charts with "Put It On Me", "Holla Holla" and "Between Me And You" and now he and MTV are giving his kinfolk time to shine.
Mr. Rule is set to follow in the footsteps of VH1 star TI and introduce the world to his kids and elders in "Follow The Rules" a new MTV docu-series.  MTV sent out a press release describing the show this way:
"Follow The Rules" is a comedic half-hour docu-series centered around Grammy®-nominated rapper turned actor, Ja Rule, and the hectic household that he and his wife Aisha are trying to keep under control. The couple's oldest daughter, Brittney, who is a college sophomore, is always pushing their boundaries. And with their two sons, Jeffery Jr. and Jordan, as well as Ja's mother and mother-in-law living under one roof, the house that Rule built is anything but quiet.
You wanna meet the Rules? Of course you do......

Jeffrey "Ja Rule" Atkins
Since his meteoric rise to fame in 1999, four-time Grammy® nominated rapper, Ja Rule has sold over 45 million records worldwide. With a successful music career under his belt, he has since turned his attention to acting, appearing in more than 17 feature films following his first film appearance in The Fast and Furious franchise. But Ja's success, fame and fortune would mean nothing without the love and support of his family. With his high school sweetheart, three kids, mother and mother-in-law all living under one roof it's clear that Ja would do anything for his family… whether they like it or not.
Aisha Atkins
Aisha, Ja's high school sweetheart who he lovingly calls "Ish," has been by his side through thick and thin. Having tied the knot in 2001, Ja and Aisha continue to enjoy wedded bliss, especially when not being interrupted by one of their three beautiful children or lively mothers. Ja may be the man of the house, but Aisha has been holding down the fort for years. And she does it all with a finesse and flare that would make Martha Stewart proud.
Brittney "B-Stacks" Atkins
Brittney, a college junior at Hampton University, is the oldest of the Rule children. With her own unique sense of style and fun, Brittney is on a search for independence and self-discovery. However, being daddy's little girl, big sister and sometimes babysitter to her younger brothers means that she will never be completely on her own. And she wouldn't want it any other way.
Jeff "Lil' Rule" Atkins
Ja and Aisha's oldest son, Jeff, is the spitting image of his father, and not just because of how he looks. With the personality and attitude to match, the nickname "Lil Rule" is well earned. Jeff is an ambitious star athlete who is starting his freshman year of high school and has already launched a lifestyle brand. Always in pursuit of having a good time, Jeff keeps his family on their toes while his family tries to keep him out of trouble.
Jordan "Jordy" Atkins
Jordy may be the smallest of the Rules, but that doesn't stop him from having the biggest personality. He is a middle school student and athlete, working hard to be the best that he can be. Jordy is the first one to tell you that growing up is serious business, except when playing a good prank on his family or telling a good joke. After all, he is only a kid.
Grandma Deb & Grandma Jean
Ja's mother, Debra, and Aisha's mother, Jean, moved in with the family a few years ago to help Ja and Aisha look after the kids. But now that they are nearly grown up, Deb and Jean are content to stay right where they are. And with less responsibility on their shoulders to take care of the kids, Deb and Jean are free to explore their interests, such as wine and men.
Check out the trailer above.....  
"Follow The Rules" premieres on Monday, October 26th at 10/9c.
Photos via Ashanti's Instagram