Tv personality Christina Milian was spotted "post-workout" in Hollywood where she showed off her hot bod.  We give it a thumbs up too. Check out pics of the mom of 1 inside.....
Following a workout in Hollywood, "The Voice" star Christina Milian was spotted in the midst of her post-workout routine.
It included a small tasty treat.....
Talking to her girls......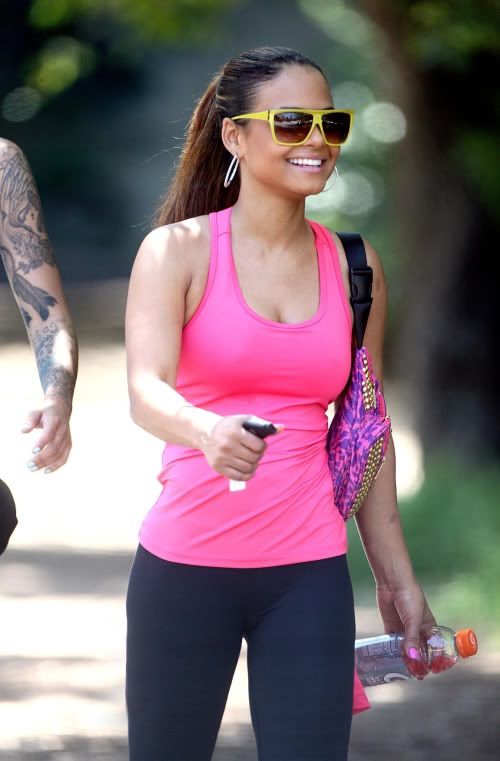 And a red Gatorade to quinch her thirst.  How mad are we that she can workout and eat sweets at the same time!  Looking fab Chris!