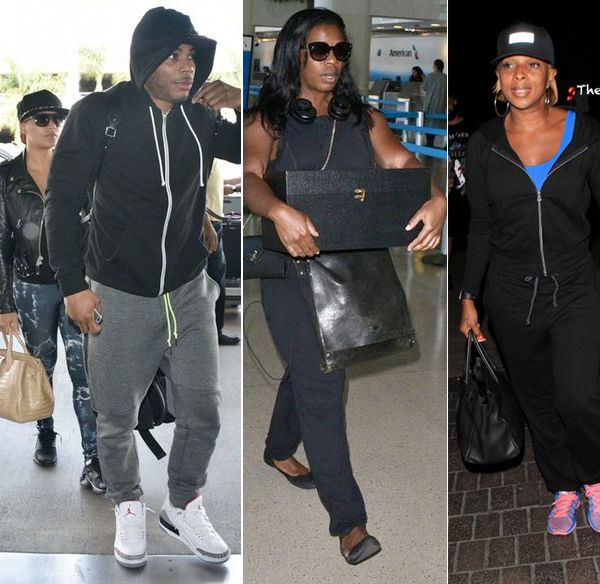 The YBFers are on the move! Peep pics of Nelly& Miss Jackson,Uzo Aduba, Mary J. Blige and Laila Ali strolling through LAX inside….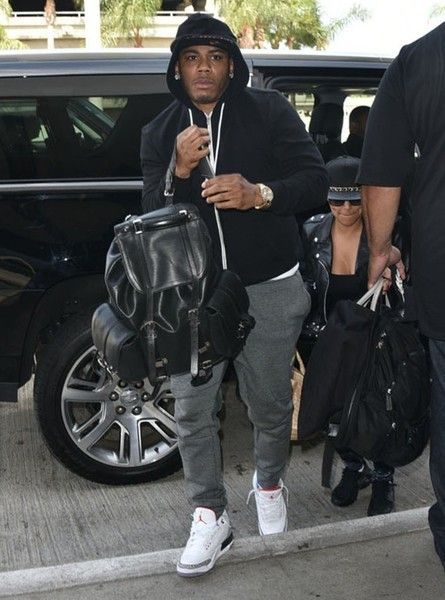 Nelly and his girlfriend Miss Jackson are leaving L.A. to an unknown location. The twosome was spotted heading to a terminal to hop on a departing flight yesterday.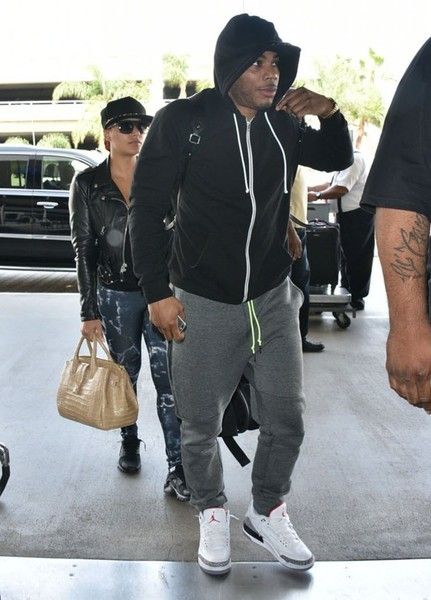 Recently, the St. Louis rapper was on the set with Jeremih shooting a new video for his track "The Fix." And his real-life love Miss Jackson will star in the video as the love interest. If you haven't seen the BTS pics, we've got them HERE.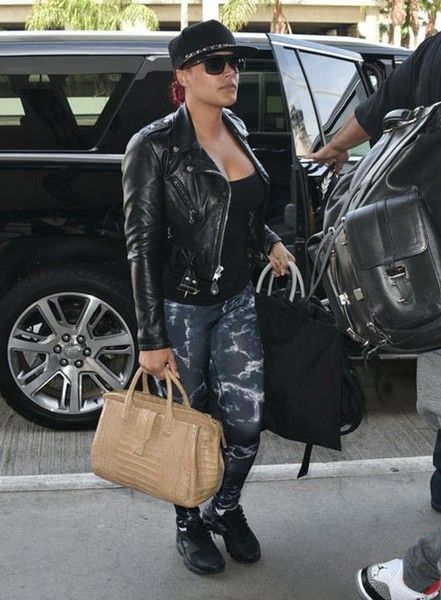 And if you haven't heard "The Fix," it samples a taste of Marvin Gaye's 1982 classic hit song, "Sexual Healing." Take a listen HERE.
Elsewhere....
History making EMMY winner Uzo Aduba was spotted making her way to catch a departing flight holding a black box. We assume her precious EMMY award is resting inside.  Of course she's carrying that precious cargo on.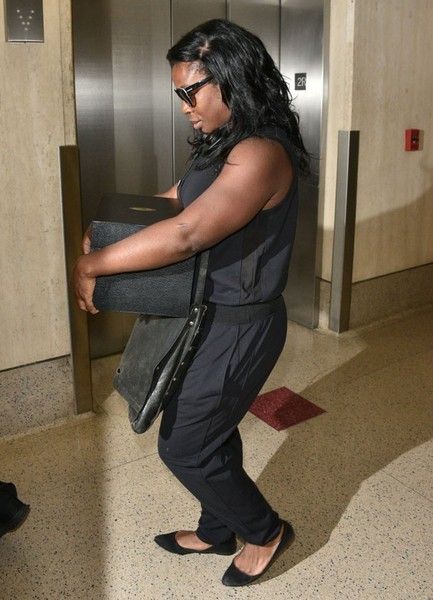 Oh..and did we mention this is her SECOND Emmy? The "Orange Is The New Black" starlet won the 2015 EMMY for Outstanding Supporting Actress in a Drama Series, following her 2014 win in the Outstanding Supporting Actress in a Comedy Series. Take that!
In addition to being a two-time winner, she's in the history books as the first actress to win for the same role in BOTH the Comedy and Drama categories. #BlackGirlMagic
Congrats again Uzo!
Also hopping on a flight out of LAX....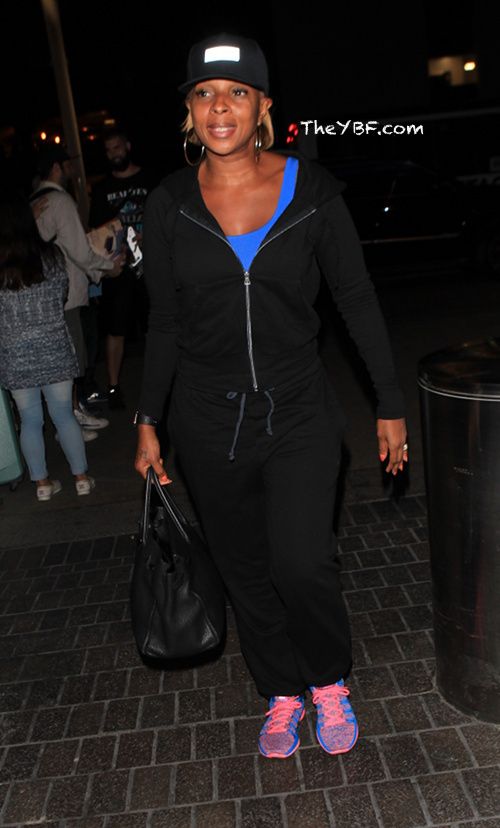 Songstress Mary J. Blige, who stars in a FAB new APPLE commercial with Taraji P. Henson and Kerry Washington, is super busy these days. After hitting up numerous shows at NYFW, the Queen of Hip Hop Soul is gearing up for a brand new tour.
Mary will be hitting up multiple cities with a new live show she has dubbed "MJB Live!" It will kick-off in Augusta, Ga. on October 30th and will breeze through Memphis, Florida, New Jersey and Georgia. "DWTS" contestant and R&B songstress Tamar Braxton will also join her on a few dates. Find out which ones HERE.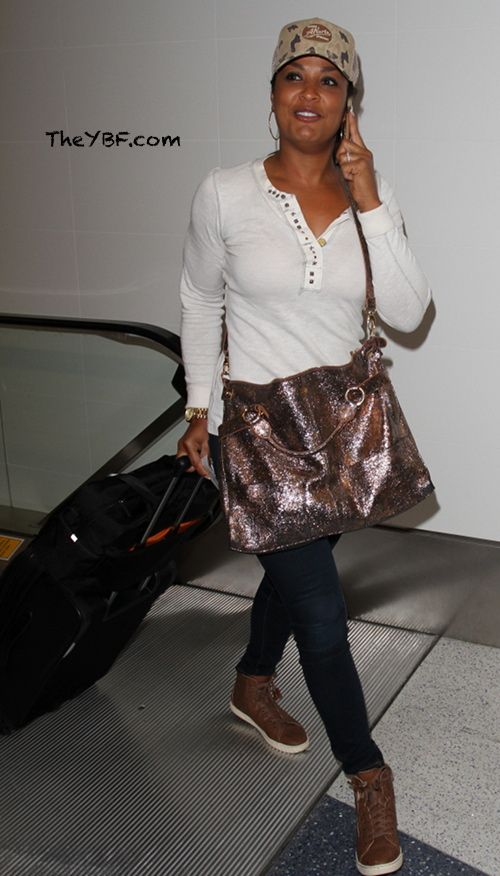 After speaking at the Paychex conference in the Bahamas, boxing champ Laila Ali was spotted returning to L.A.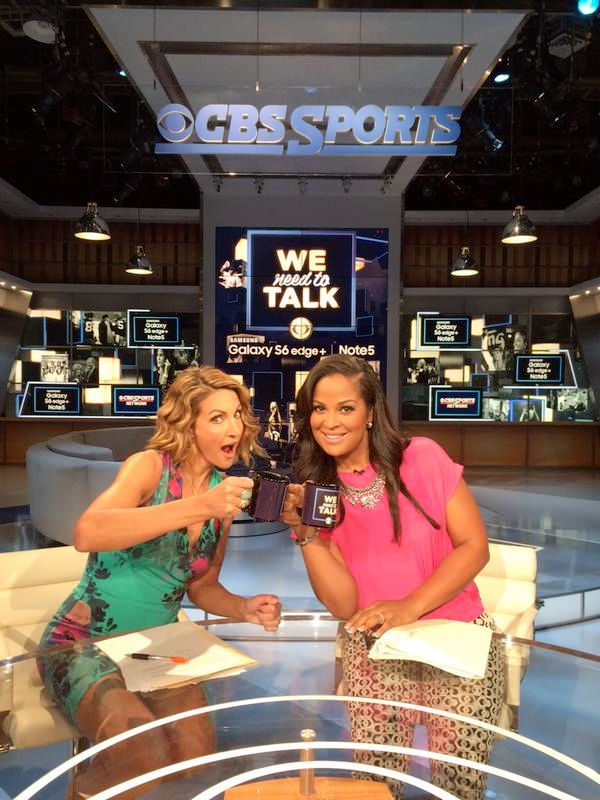 She made it back just in time to co-host the first nationally televised ALL-female sports show "We Need To Talk" on CBS Sports. If you're a chick who enjoy sports, get familiar!
 
Photos: Splash/FameFlynet/WENN/Laila's Twitter