Rick Ross and his fiancée Lira Galore spent the evening all boo'd up in the house last night since Rozay is currently on house arrest. And Lira is still showing off that engagement ring. Meanwhile, Rob Kardashian is seeking attention…posting a picture of Karrueche on his Instagram then deleting it. Get the deets inside….
When you're stuck in the house with an ankle monitor attached to your ankle, the best thing to do is to bring the party inside. And that's what Rick Ross and his new booty model fiancée Lira Galore were busy doing last night.
Rozay is currently on house arrest after posting a $2 million bail in the assault case he has against him. He allegedly pistol-whipped and kidnapped one of his employees earlier this summer. While he's out on bond, he's only allowed to leave Georgia for business/work related purposes and he has to give the D.A. 5 days notice with all details of his travel plans.
So, since Rozay can't hit the party scene like he normally does, the MMG honcho and his girl popped bottles and had their own "body party" in his Atlanta mansion last night. And it went a little something like this: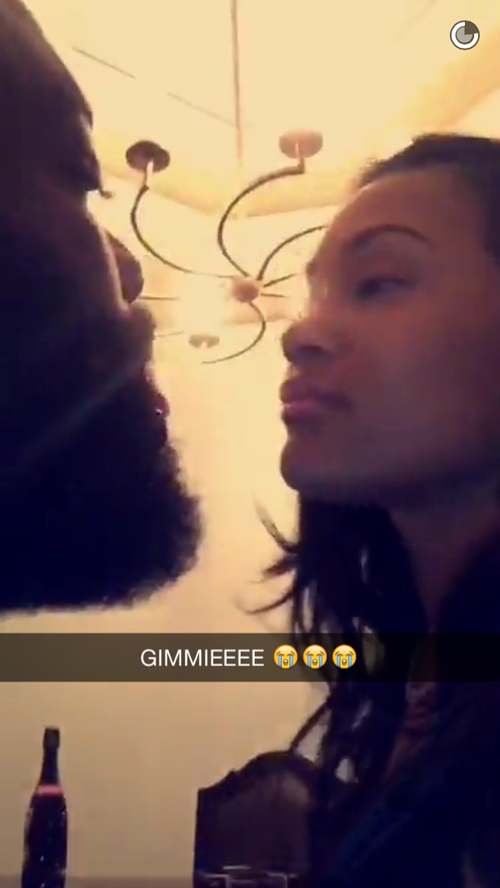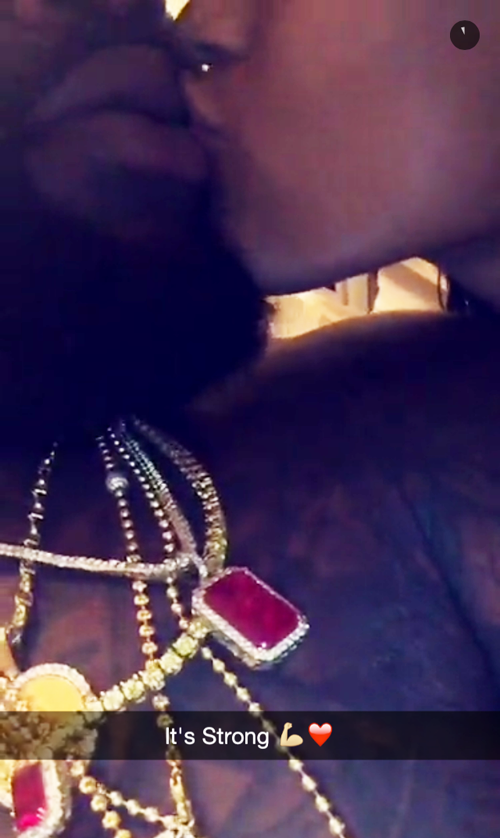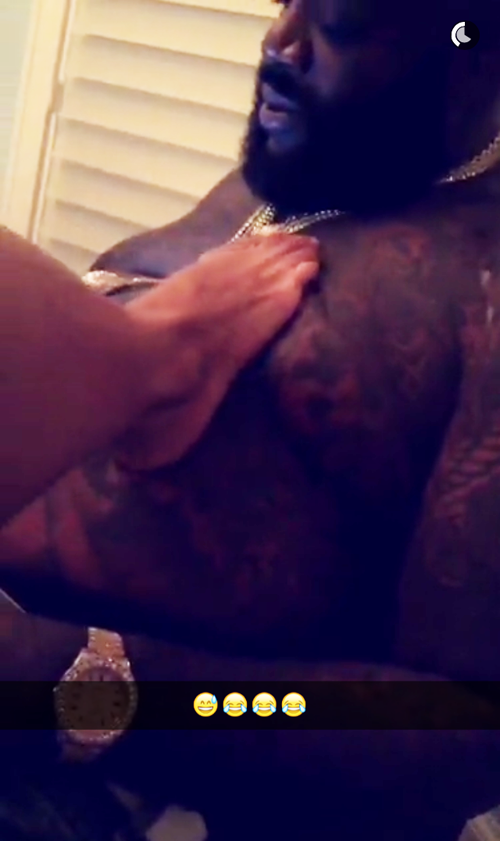 The twosome both posted loads of SnapChat videos on their accounts late last night. And the Bawse clearly doesn't have a problem with this chick showing off her naked bod for the masses: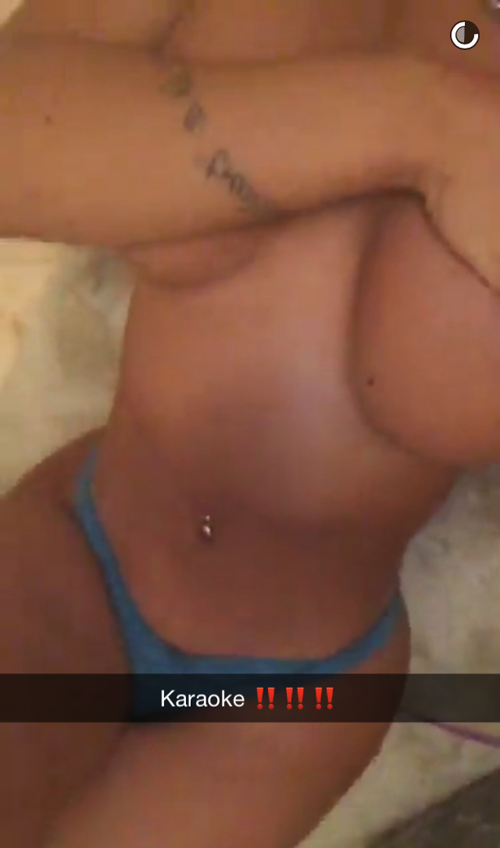 Sighs...
In attention seeking news...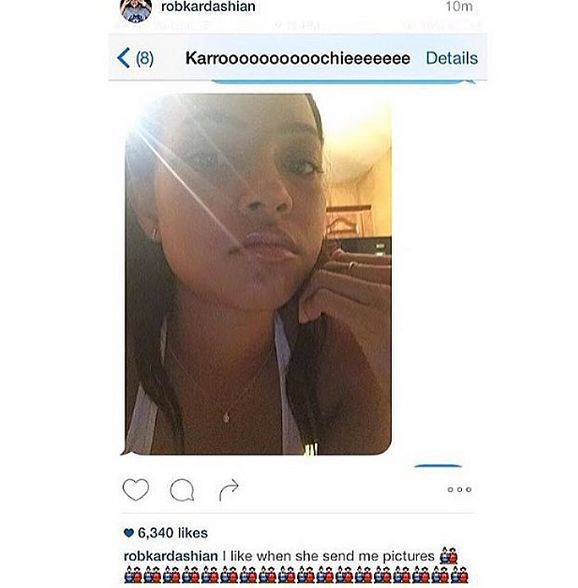 Well…what's this? Rob Kardashian has emerged from being in hiding to post a picture of Karrueche on his Instagram. And, of course, everyone is talking about it.
Last night, Rob snapped a screenshot of a picture Chris Brown's ex-girlfriend texted him with the caption,"I like when she send me pictures," followed by a slew of Asian couple emojis. Soon after, folks started popping off in the comments and he later deleted the pic…as some celebs love to do these days. We just don't understand the logic of posting something you're going to immediately delete. *Shrugs*
The screenshot started circulating on Instagram and on one account, kae hopped in the comments to confirm she and Rob are JUST friends and have been since high school. Hmph. We guess….
Oh…but peep how he saved her name in his phone. Ha!
Photos: Rick's Snap/Lira's Snap/Rob's IG