Kerry Washington appeared on "Jimmy Kimmel Live" last night where she shared an embarrassing story about her mom, dad and Jason Momoa.  Watch it inside...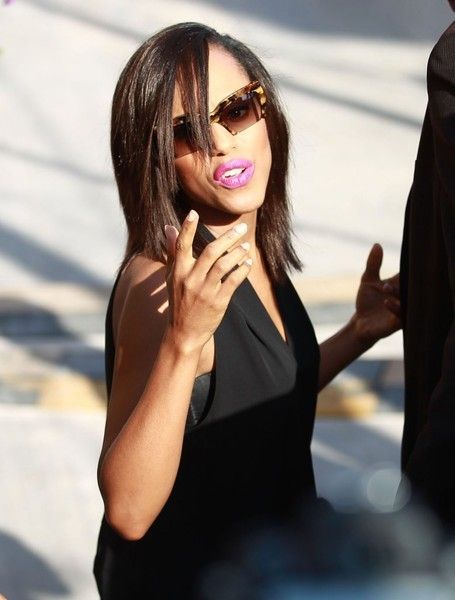 Emmy-nominated actress Kerry Washington was in Hollywood yesterday where she taped an appearance for "Jimmy Kimmel Live."
Kerry, who is set to star in an upcoming HBO biopic about Anita Hill, is currently doing promo for the latest season of her hit ABC series "Scandal."  Watch the latest trailer here before the new season premieres tomorrow!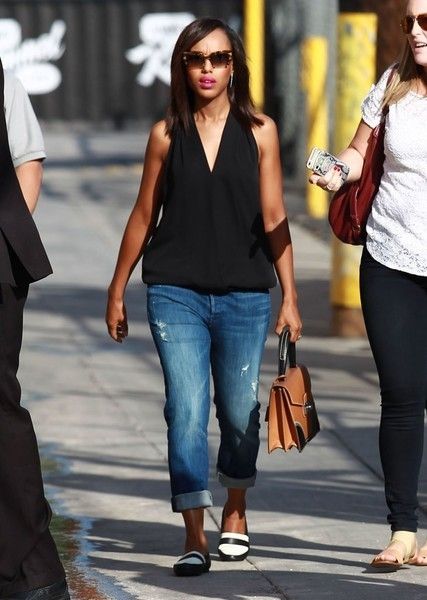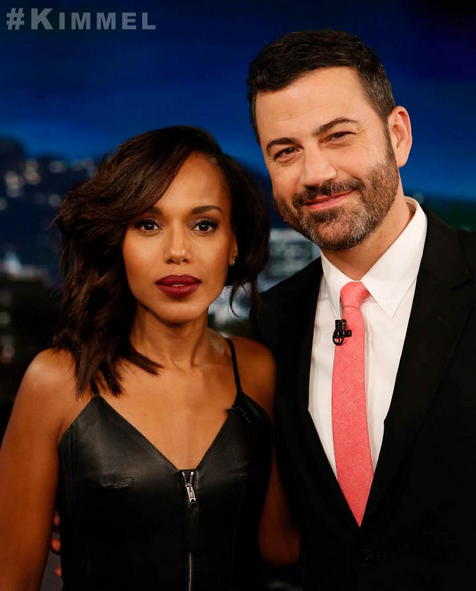 During her appearance, the Emmy-nominated actress shared a story that'll make you gag.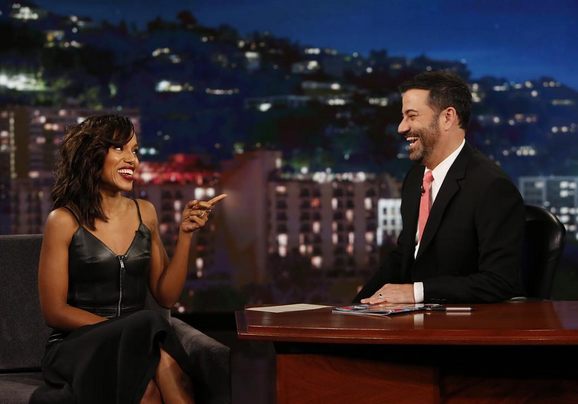 The fabulous mom & wife talked to Jimmy about her parents obsession with Game of Thrones star Jason Momoa, whom she introduced her parents to at an HBO after party a while back.
Kerry says her mom became a gushing teenager and things got awkward really fast. Her dad was awe-struck too! Without missing a beat, Jimmy said her parents wanted a threesome with Jason! Once she composed herself (she recoiled in horror!), Kerry admitted that her parents aren't that "hip."
Gotta love her.  TGIT is back this Thursday!
Photos via Jimmy Kimmel Live Instagram/FameFlynet/Kerry's IG