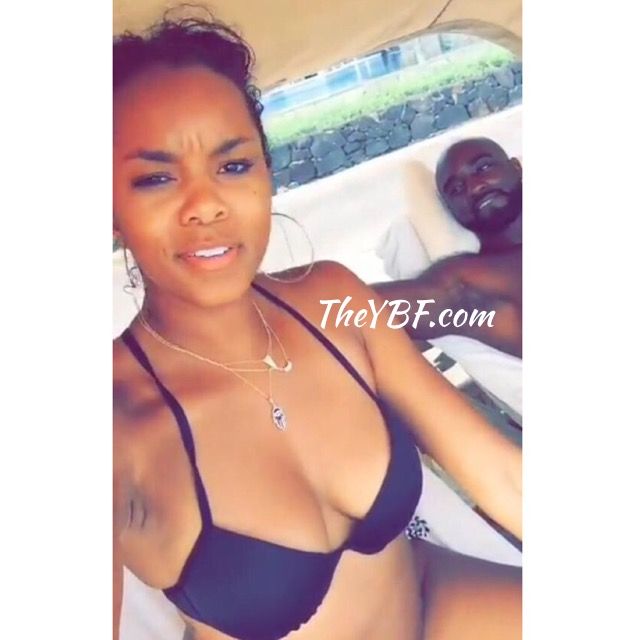 We called it.  We posted about LeToya Luckett possibly dating relationship expert Rob Hill, Sr.  Now, the two are vacationing in Hawaii together.  Get the pics inside....
Just days after singer LeToya Luckett wished Rob Hill, Sr. a Happy Birthday on her Instagram account, the two seemed to have popped up together in Hawaii.
The pic above was taken from the "Torn" singer's Snapchat video yesterday that was basically filled with her laughing and flirting with Rob.  Mmmhmm...
While this seems to be a birthday vacay for Rob, it's also LeToya's mom's  birthday.  So she brought her family along to see the black sand beaches (and the white sand beaches) of the fabulous island as well: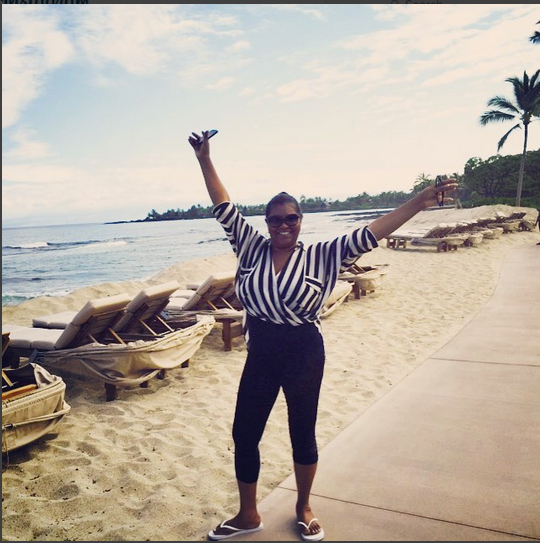 Sweet!
Rob seems to be enjoying the finer things in life during this vacay, and so are LeToya and her brother: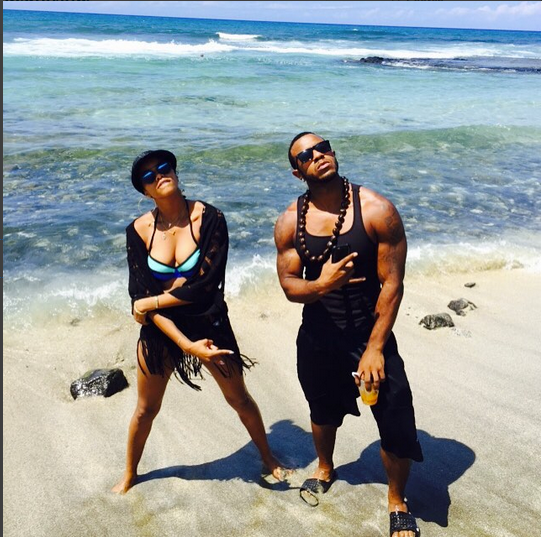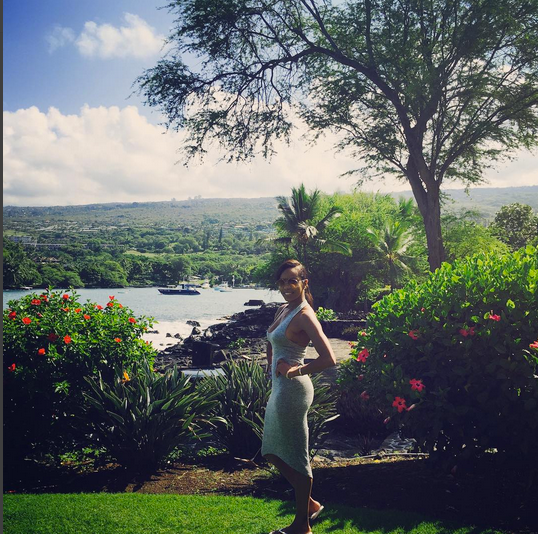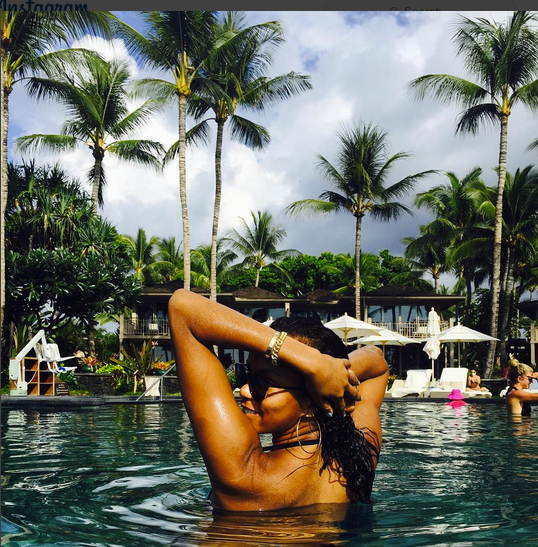 Hot!
By the way, chick isn't slacking off on her workout regimen while she's across the Pacific Ocean.  She posted a video of herself getting in a run:
So, are we here for LeToya and Rob?
Photos: Rob's IG/Letoya's IG & Snapchat