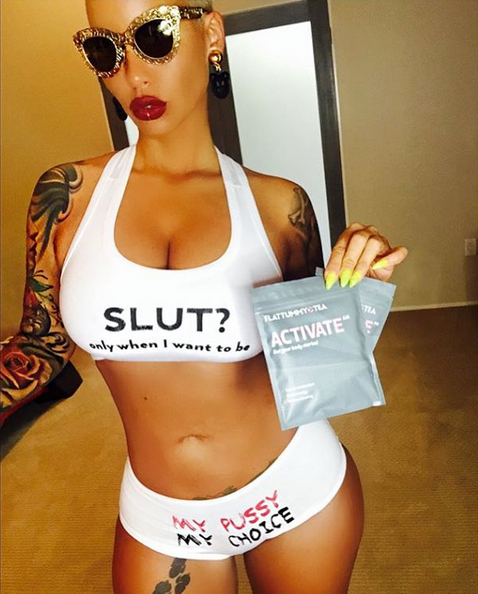 Amber Rose is pissed she hasn't been able to book a talent for her upcoming Slut Walk. And we think the fact she's asking the talent to appear for FREE may be the reason why. Find out why she just blasted "industry women" and check out Sevyn Streeter's words about the lack of sisterhood in the industry inside….
Budding actress Amber Rose has been working to put together her upcoming Slut Walk, which she says is to empower women. But it appears she has stumbled upon a bump in the road.
With literally weeks left until the big day (Oct. 3rd), the How To Be A Bad B*tch author has NO celebrity talent booked for her event.  Chick wasted NO time to share the news all the while throwing a few people under the bus. She didn't drop any names, but we have a few thoughts as to who she may be referring to.
Yesterday, Amber hopped on Twitter to air out her frustrations at certain entertainers who won't perform at her event for free. She's upset that they want their coins. Hmph. She tweeted: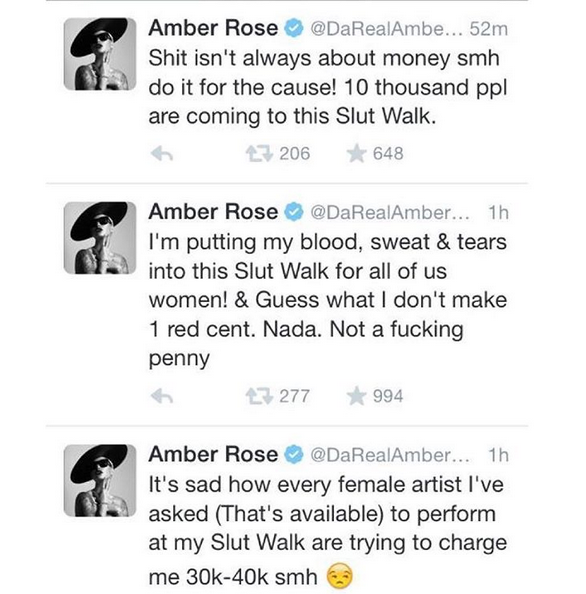 Hmm...
We'd love to know if Amber's ever stepped foot into an event she's booked for without receiving coin to do so.
Elsewhere on Twitter....
R&B singer Sevyn Streeter (who is looking HOT in that blush bodycon dress) is poppin' off on social media over the "crabs in a barrel" mentality with other female artists in the industry. OH?
After admiring the sisterhood between the YBF actresses at the 2015 Primetime EMMY Awards, Sevyn hopped on Twitter to vent about the lack of sisterhood in the music industry. And she's not happy about it. She tweeted:
 

Hmm...we wonder who she could be referring to. Has one of our fave R&B singing divas shunned Sevyn? Hope not.
She continued RT'ing folks like:

Interesting...
In music news....
The R&B singer-songwriter just released a new bedroom banger she pulled from her vault of tunes. Sevyn croons on "Quarter Past" featuring EManny, a cut she's gifting to fans before she drops her debut album On The Verge.
No word on the official release date of her upcoming LP, but in the meantime, check out her latest musical offering above.
Photos: Amber's IG/Sevyn's IG