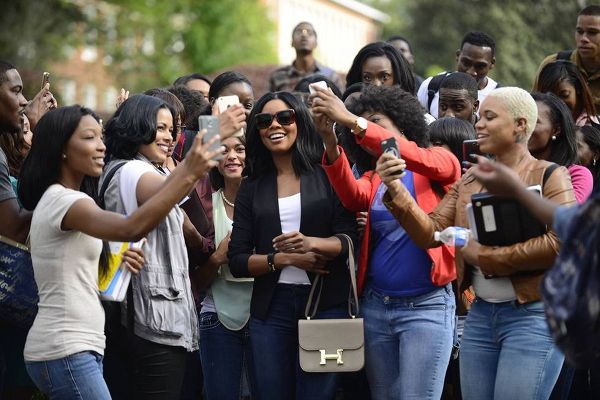 Season 3 of "Being Mary Jane" is right around the corner. And we have the first look at the new drama filled season. Check it out inside and peep flicks of Keke Palmer posing it up for W magazine inside….
"Being Mary Jane" fans get excited! We've got the first sneak peek at the upcoming third season and it's filled with the drama we've come to love about the show.
In the third season first look, we get to see what happens to Mary Jane after her car accident that left us on the edge of our seats for the season two finale. In her personal life, the sexual secret between her on-again/off-again boyfriend Lance and her best friend Lisa comes out and she wants absolutely NOTHING to do with them.
In her work life, she's forced to take leave from her news-anchoring job to heal after her accident. Meanwhile, a young Latina woman takes her place while she recovers that will cause some drama when Mary Jane is ready to come back to work. Does she still have a job?
Also, the other woman involved in the car crash with Mary Jane, a bookstore owner named Cecilia (played by Loretta Devine), seems to be looking for a huge come up after it's seemingly determined the crash was Mary Jane's fault. Chick is trying to get paid!
Peep the trailer below:
 
If you're viewing on a mobile device, CLICK HERE to see the video.
"BMJ" season 3 two-hour premiere is set to air on Tuesday, October 20th at 9pm ET on BET. New episodes will air on Tuesdays at 10pm ET after premiere week.
On the magazine circuit...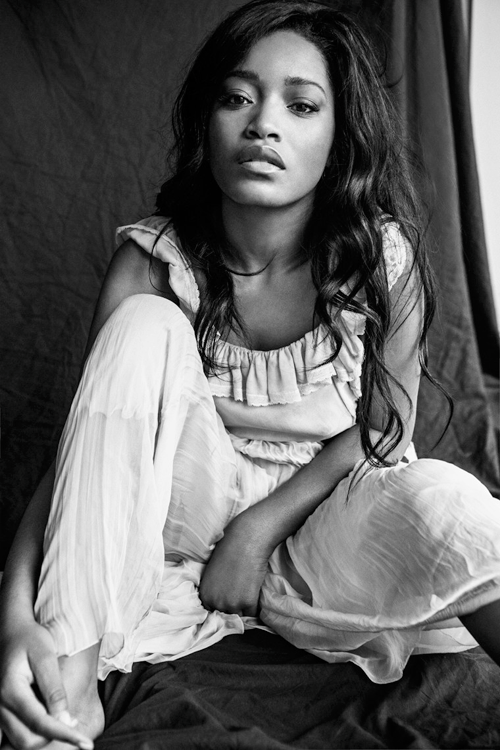 "Scream Queens" starlet Keke Palmer (rocking a Max Mara sweater and dress) is gracing the pages of W magazine's newest issue. Inside, the 22-year-old actress dishes on her super busy life and how she handles the pressure with juggling so many projects at once.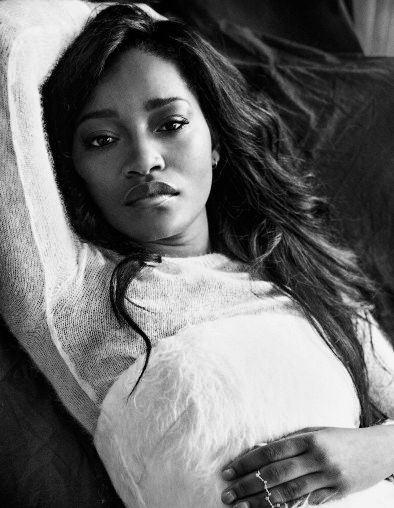 The YBF chick has plenty on her plate with a brand new tv series set to premiere soon, working on her sophomore album and coming up with ideas for another season of her talk show "Just Keke." But...it's nothing she can't handle.
Below are the highlights:
On being super busy these days:
"I don't really have time for myself. My work is my life," Keke says. "I've worked so much that I don't know the difference between my personal life and my work, or my personal friends and my work friends."

On using meditation to keep her mind in shape:

"I've done a lot of meditation studying on my own, but I've also taken a couple of transcendence classes," Keke says, talking a mile a minute with a Midwest accent, a testament to her childhood in Illinois. "I do twenty minutes [of meditation] in the morning and twenty minutes in the afternoon. It clears my mind and allows me to be ready for the next thing, without getting so compact that my mind goes into overload."

On what it was like to star on Broadway:
"Broadway was life changing because it pushes you mentally, physically, emotionally—every way that you can be pushed," she says. "It makes you feel like there's nothing you can't do. It's like doing your own stunts."
You can check out the rest of her interview here.
 
"Scream Queens" premieres September 22nd on FOX.
Photo: BET/W Magazine